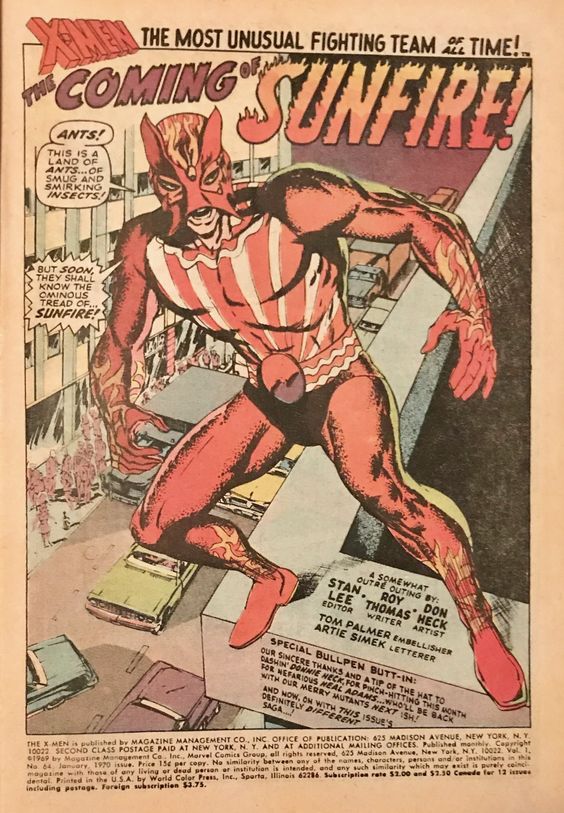 I love how these first appearance issues are always about how the heroes are coming. This one is called, "The coming of Sunfire!"
Too bad the guy he came with was Don Heck.
He's raised by his father to hate Americans.
Daddy dies in the end. In the issue Sunfire proves himself to be as powerful as all the X-Men combined.
Letter page banner: