SHIELD is struggling to regain power and relevance, as evidenced by the fact that it takes them four issues to defeat a cult leader who never appears again. Perhaps someone should teach Nick Fury about branding; in the panel above, their acronym is changed for at least the third time in history. Despite being re-formed at the United Nations, "I" is no longer for "International." Now SHIELD stands for Strategy Hazard Intervention Espionage Logistics Directorate.
It doesn't make a lot of sense.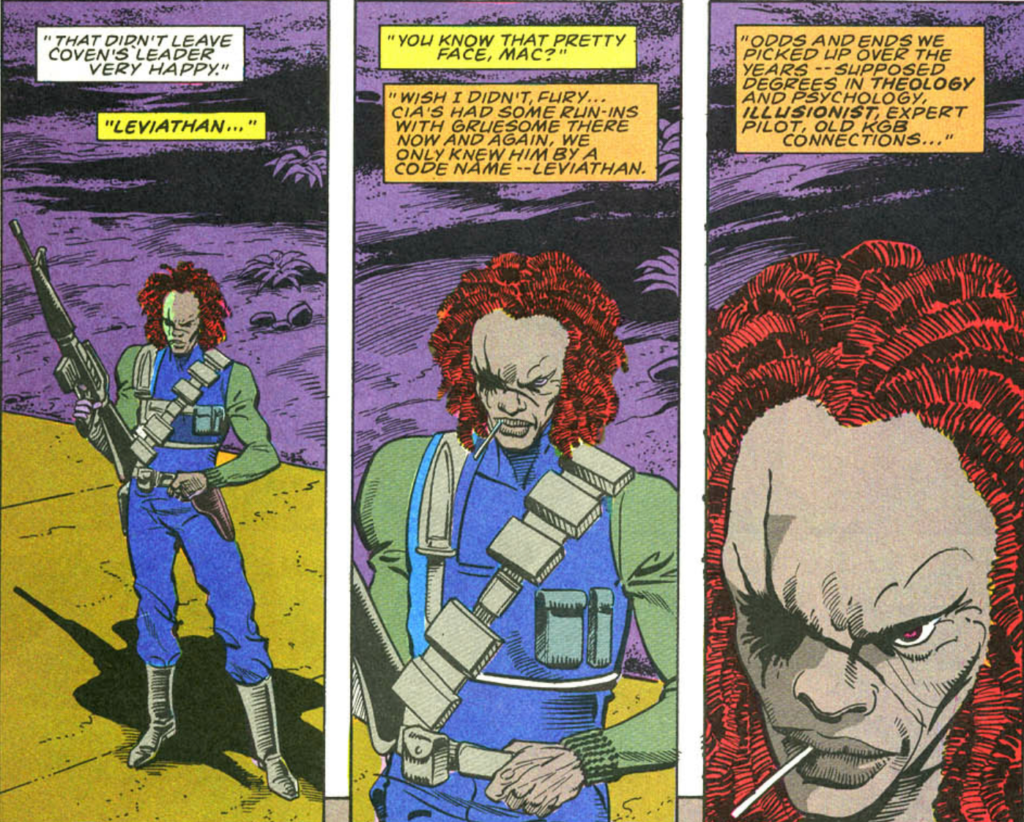 They take on a Soviet-sponsored terrorist group called Leviathan Horde, led by a guy named Leviathan. And of course Hydra is involved.
If you like your comics with heavy (and heavy handed) amounts of international intrigue, this story is for you. If you don't, and I don't, you'll skip this. I confess to skimming pretty fast.