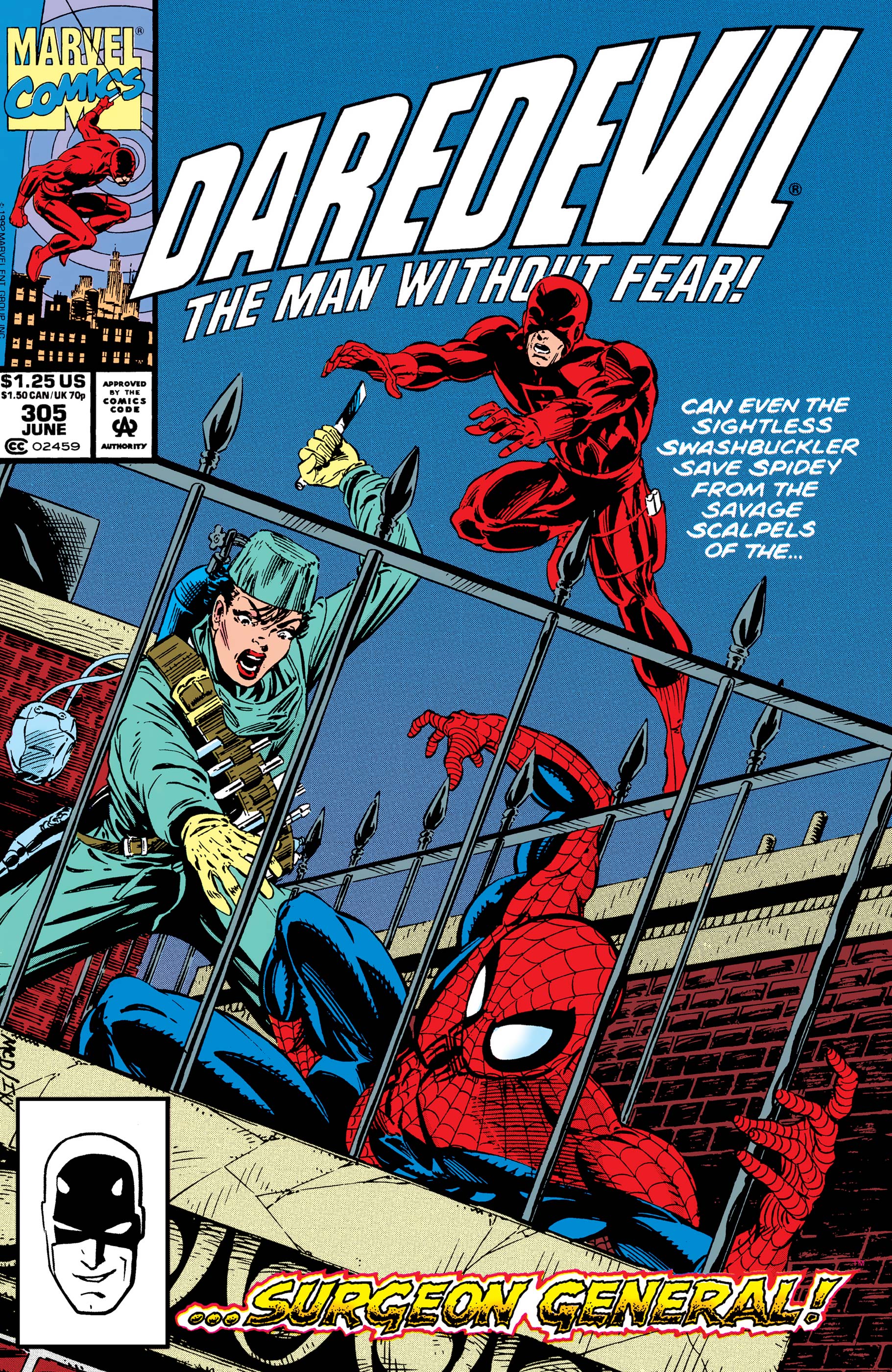 We certainly do, and it's you, Daredevil. Here we begin a long, several-year span of very mediocre Daredevil comics. The art seems rushed and crammed, the colors are dull and listless, the stories are ridiculous….A very bad time to be reading DD. DG Chichester's run started strong, and will have a few unusual high points, but…For the most part, it's not great comics. And to be fair, we're heading into a several-year span of most Marvel books not being as good as they used to be.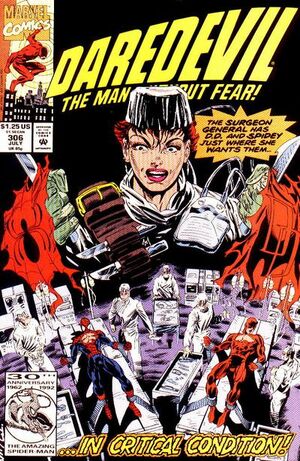 The villain is a serial killer called Surgeon General. Seriously. And her secret identity is a doctor. Wait for it. Wait…
Doctor Kutter.
And DD needs Spider-Man's help to catch her.