Peter Parker goes to his reunion to find one of his High School classmates is a small-town hood with ties to Kingpin. It's nota. good comic. Even the cover is unimaginative.
But Kingpin wears bikini briefs, so there's that. Also, he can only lift one-and-half-plates?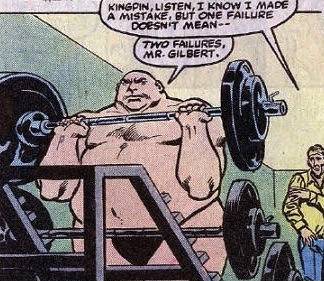 Dude. Do you EVEN lift?
Roger Stern gets plot credit.