Year:
1967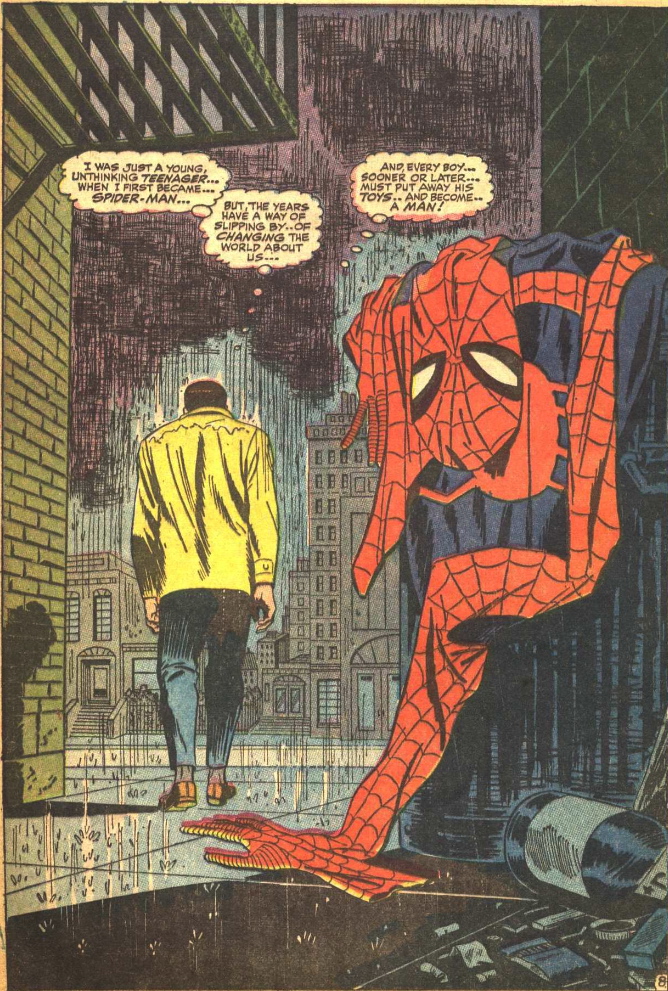 Best new series: Marvel Super Heroes and Ghost Rider.
Best new characters: MODOK, Attuma, Kingpin, Robbie Robertson, Ronan the Accuser and the Kree, Adam Warlock (as Him), Sif, Banshee, Shocker, Blastaar, and Captain Stacy.
Major events: Iron Man and Captain America each get half-and-issue per month in Tales of Suspense; Flash Thompson joins the Army; Thor's hammer gets named Mjolnir; Daredevil becomes "Mike Murdock;" and John Romita, Sr., starts his run on Avengers.
Top 10 comics
Amazing Spider-Man #50-52: Spider-Man No More
Fantastic Four #65: 1st Ronan and the Kree
Thor #142: vs Super Skrull
Amazing Spider-Man #47: Flash joins the Army
Amazing Spider-Man #44-45
Thor #145-146
Avengers #47-49: vs Brotherhood of Evil Mutants
Amazing Spider-Man #46: 1st Shocker
Amazing Spider-Man #59-61
Fantastic Four #57-63: Doomsday