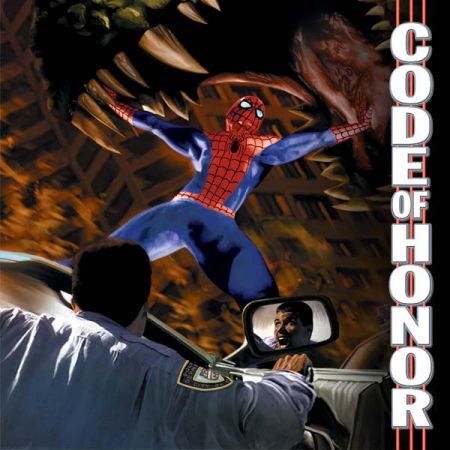 Code of Honor was a painted comic–obviously inspired by Marvels. The art is very realistic, and it attempts to be firmly grounded in "reality." It tells the story of a police officer who bears witness to modern street-level engagements with superheroes.
The art is not as good as Alex Ross, and the story is not as "grand" as Marvels because it doesn't deal with the dawn of superheroes but instead with the '70s and '80s. But in my opinion, that was the best time to read Marvel. Just like it was fun to read those old Golden Age stories recast through a reporters' eyes in Marvels, it's cool to see Stegron, Power Man and Iron Fist, horror guys like Morbius and Werewolf, and dozens of classic scenes, from this more modern point of view. And since it's the '90s, there's a whole bunch of Punisher. There are also, of course, easter eggs like officer Badalino–the future Vengeance–appearing as a beat cop.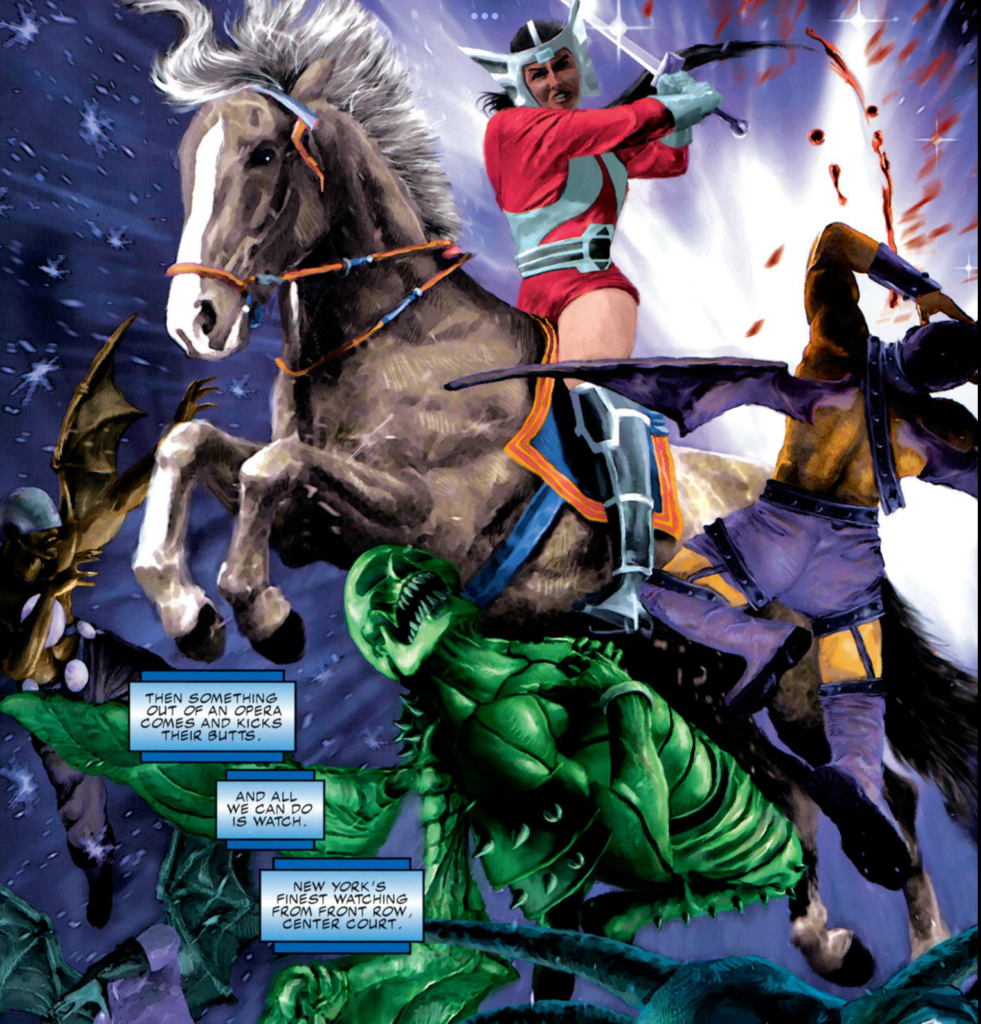 There's no real "story" here. Officer Piper is the "through line," and we do see him with his family, but there's not much meat there.
The entire thing was written by Chuck Dixon, and the art is by more than a half-dozen painters.