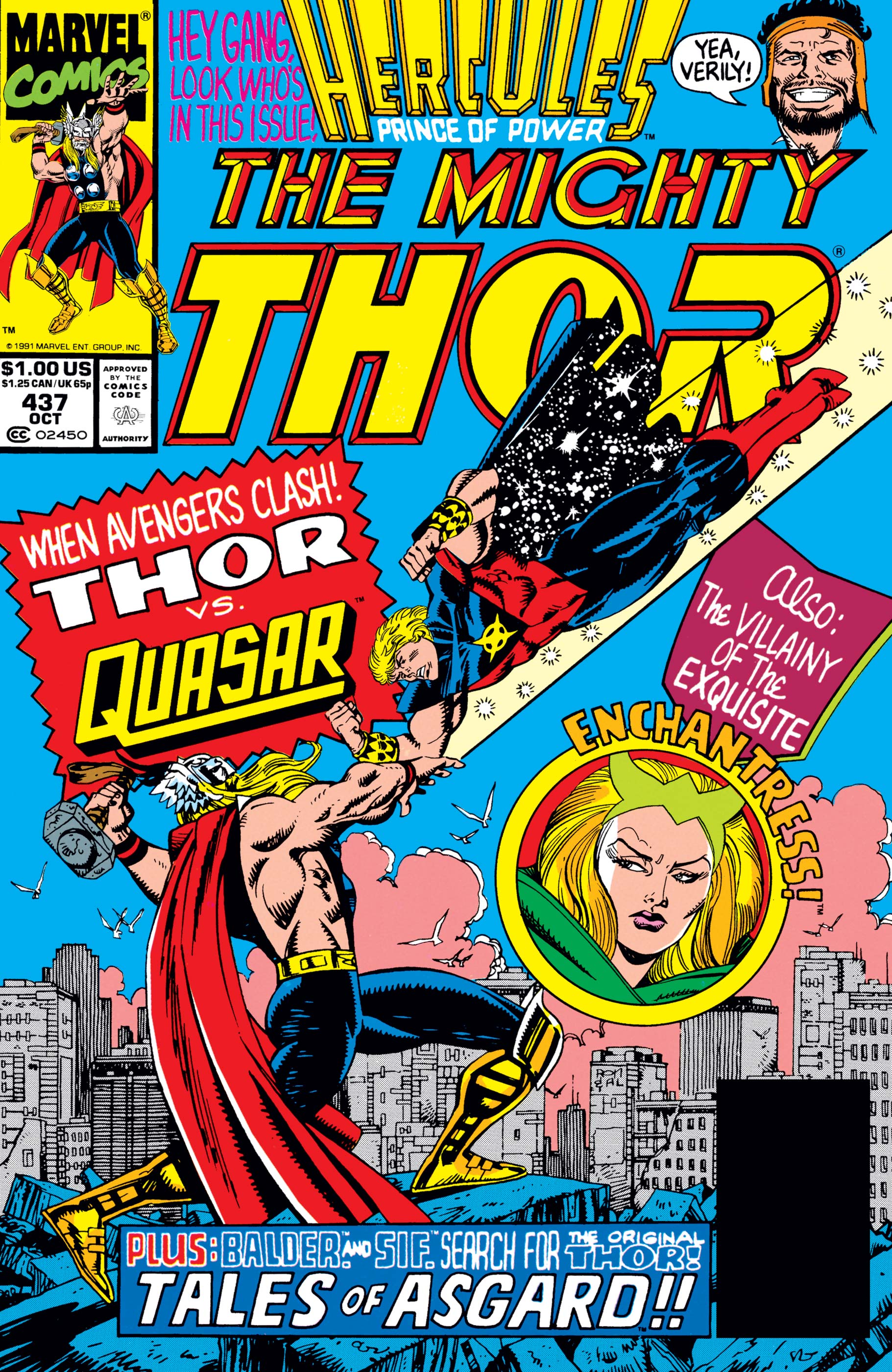 Hercules tries to teach Thor how to be a superhero by fighting with him. Eric Masterson, the new Thor, doesn't like the lesson so he stops fighting. Then Herc tricks Quasar into attacking Thor.
During the fight, Quasar manipulates the direction of Thor's hammer. No, it's not a real "lift" but it's close.
Quasar and Thor figure it out, and hang Hercules off the Statue of Liberty.
And all the while, Enchantress is in the wings, learning about the new Thunder God.
A silly, harmless, downtime issue.