Sigh. I knew it was too good to be true. The first couple issues of this book were good, and avoided references to Spider-Man. This issue is officially part of the cline wars story. Which I hate and have covered, en masse, here.
But I do need to note a few kind of important aspects of this issue. First, they feature the "Great Game" duo of Joystick…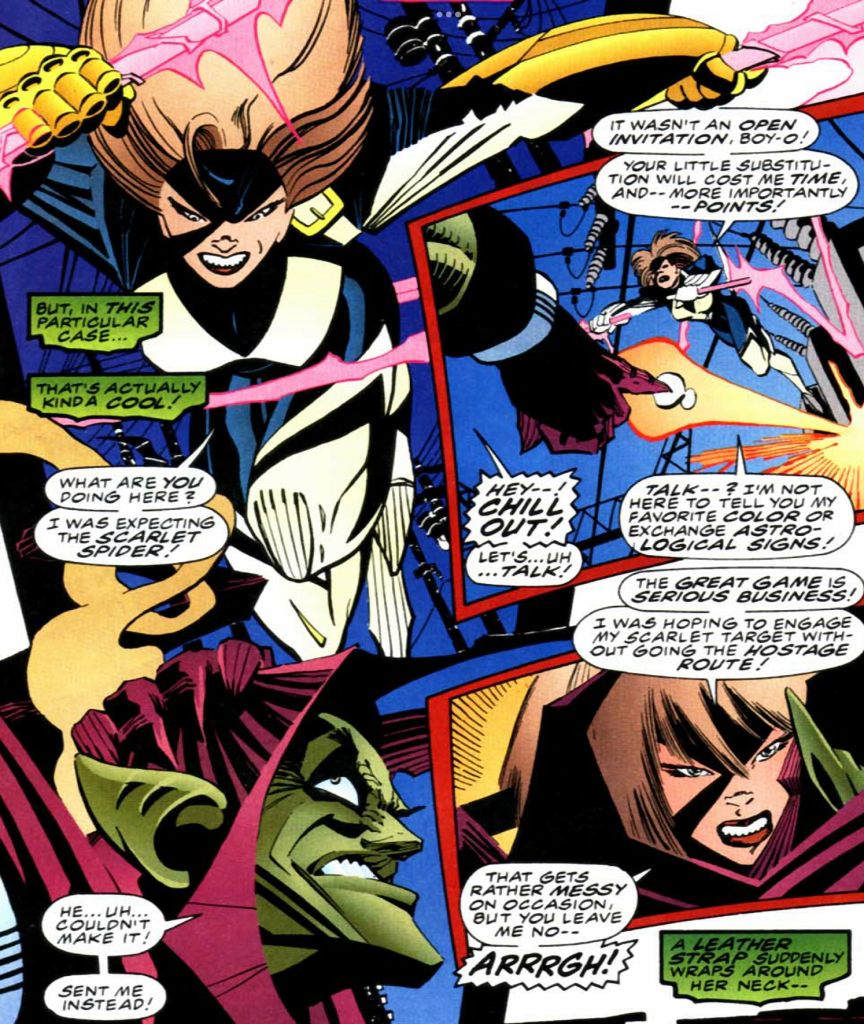 …And El Toro Negro: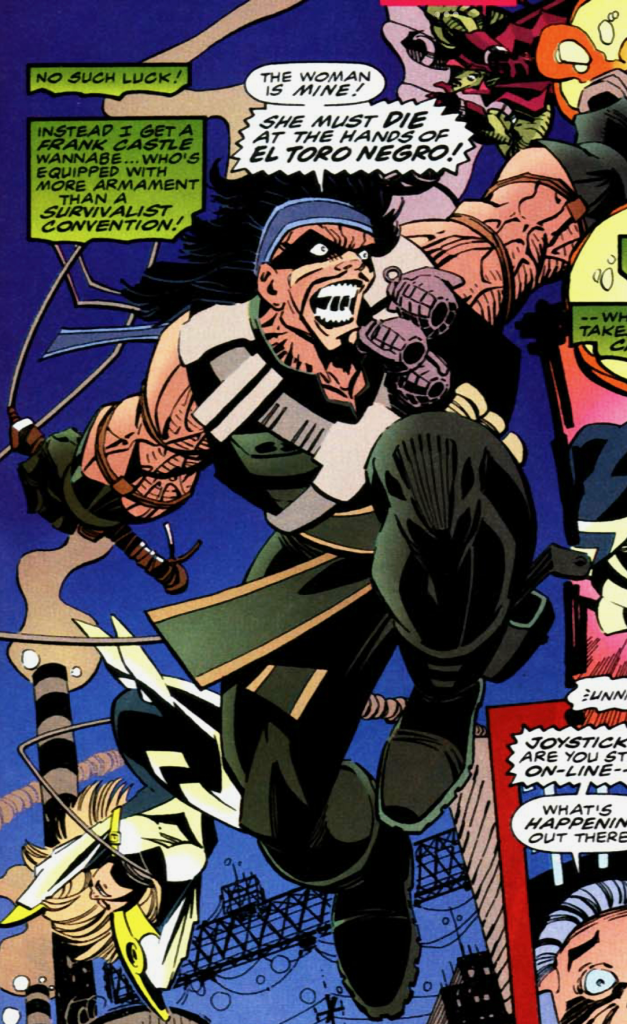 El Toro's not that important, but Joystick will become a Thunderbolt.
Thankfully, the next issue will NOT be part of Clone Wars!