I'm not a fan of Jack of Hearts, but I do like Keith Giffen. The art is good, even if the character is dumb.  I think this is the first time he uses a playing card as his business card.
The letters page is more interesting.
First off, the banner. Very unimaginative. I love a good letter page title, like "Let's Yap with Cap." This one doesn't even have anything to do with the "Premiere" in the title of the comic.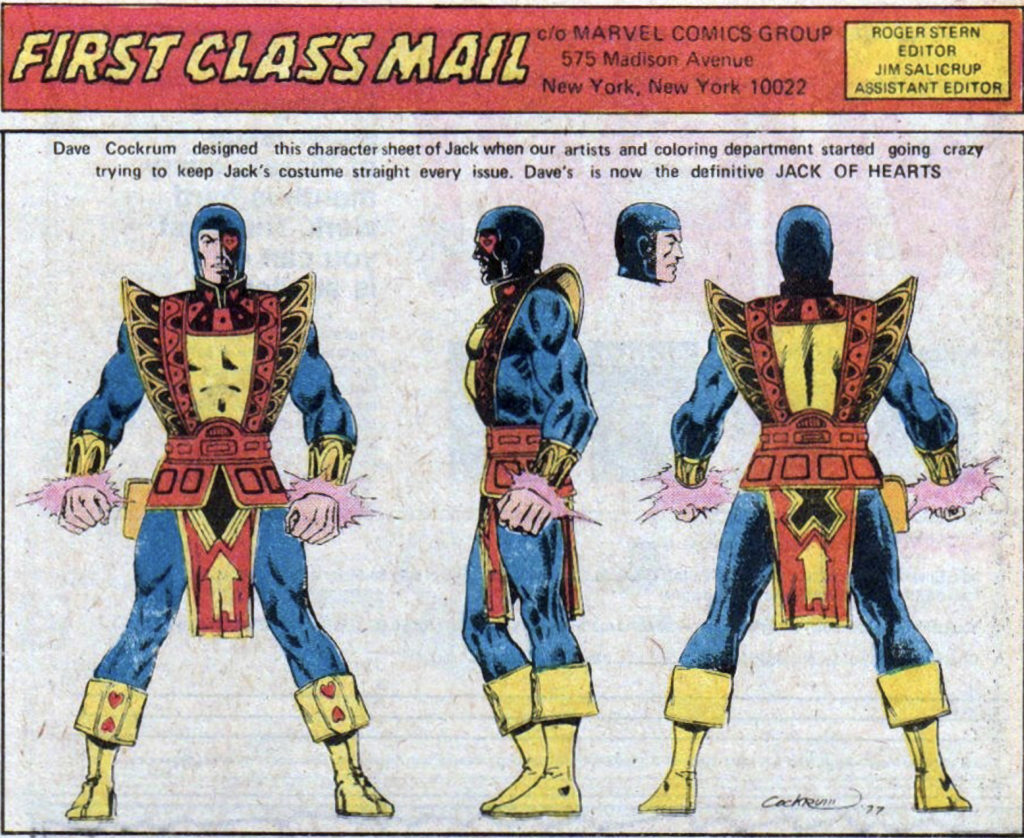 But what's really odd is the printing of character designs by Dave Cockrum and calling him the "definitive" artist for Jack of Hearts, when this very comic is drawn by Giffen. So…Is that an admission of inferiority of this product?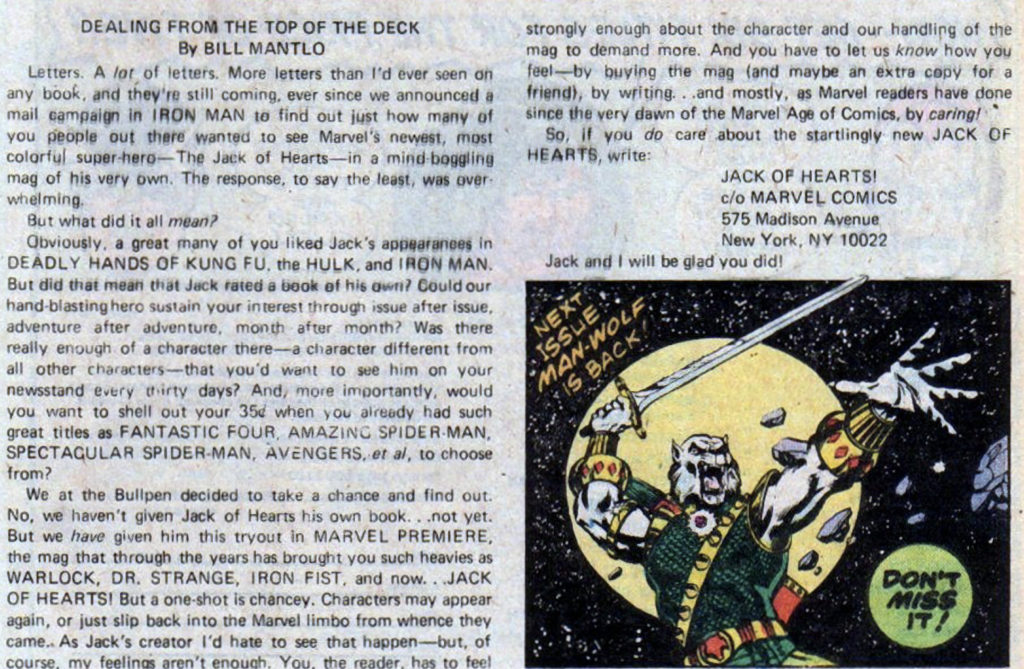 Then, under the art box, Bill Mantlo literally begs to be given a series.