We've known for a long while that Danny Ketch's motorcycle riding demon was not Zarathos–the one who possessed Johnny Blaze. Now we learn that Ketch's demon was a human named Noble Kale.
With Doctor Strange, Ketch and Blaze go visit Noble's descendant Jennifer Kale (from Man-Thing), and we learn a whole bunch of history that, frankly, we don't care about. Danny Ketch is actually a Kale descendant–adopted by the Ketch family. Noble Kale was the first Ghost Rider. Blackheart has a generations-old grudge against all Kales.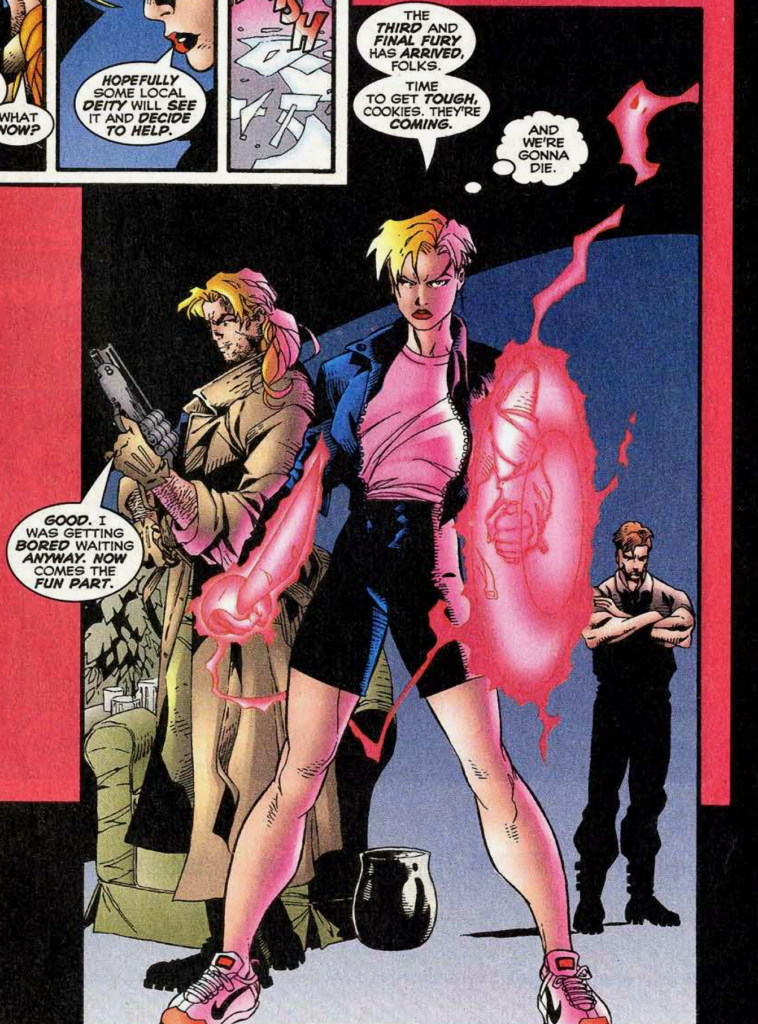 Jennifer Kale is the one in the biker shorts. They fight demons. Blah blah yodda yodda. Ghost Rider gets a new (awful) look and Valkyrie gets involved…
And finally Danny and Noble Kale/Ghost Rider are separated as Noble will now be a stand-alone Ghost Rider, and Danny will continue to appear alongside him.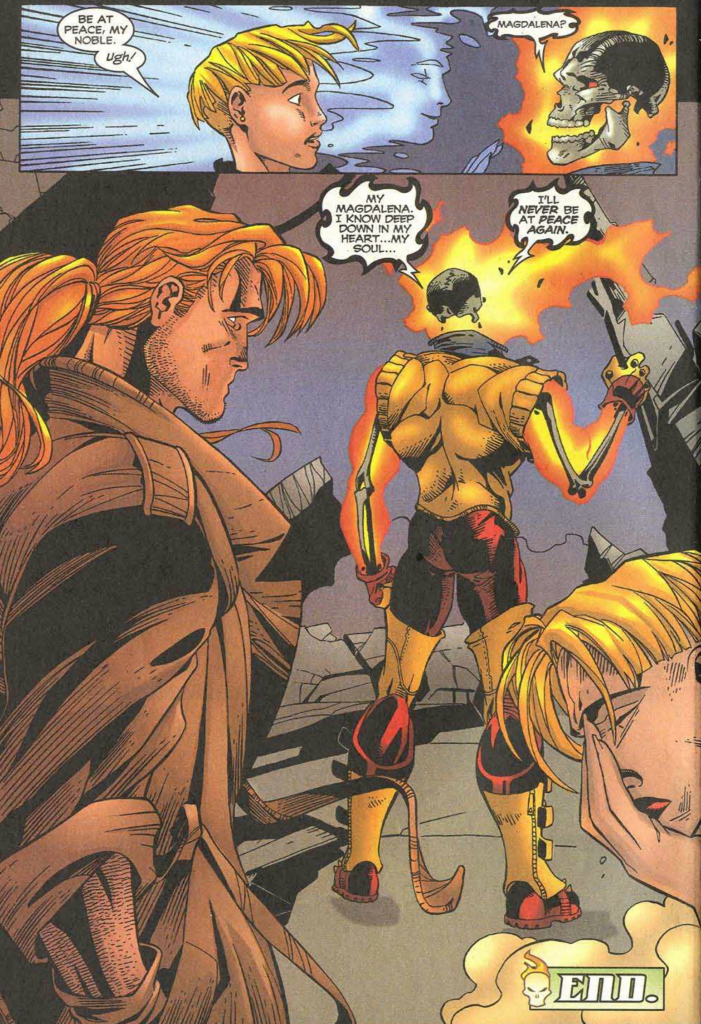 Issue #81 is a "clean up" issue. Blackheart takes Black Rose back to Hell. Ghost Rider and Danny share a consciousness again. But here's something: Howard the Duck shows up at Jennifer Kale's apartment hoping she will send him back home.
I was going to wait and post on #82 as a standalone, but it's just not that good. It's a silly story about Howard and Devil Dinosaur. In a book like this, it just doesn't work. They've tried so hard to make us think a book about a guy with a flaming skull is dark and serious. You can't pivot that fast.
Issue #81 was as far as Johnny Blaze's volume of Ghost Rider went. We just passed that mark.