Slug! We hardly knew ya!
In an issue called Slugfest, the new, fat crimelord introduced last issue, dies. But not before…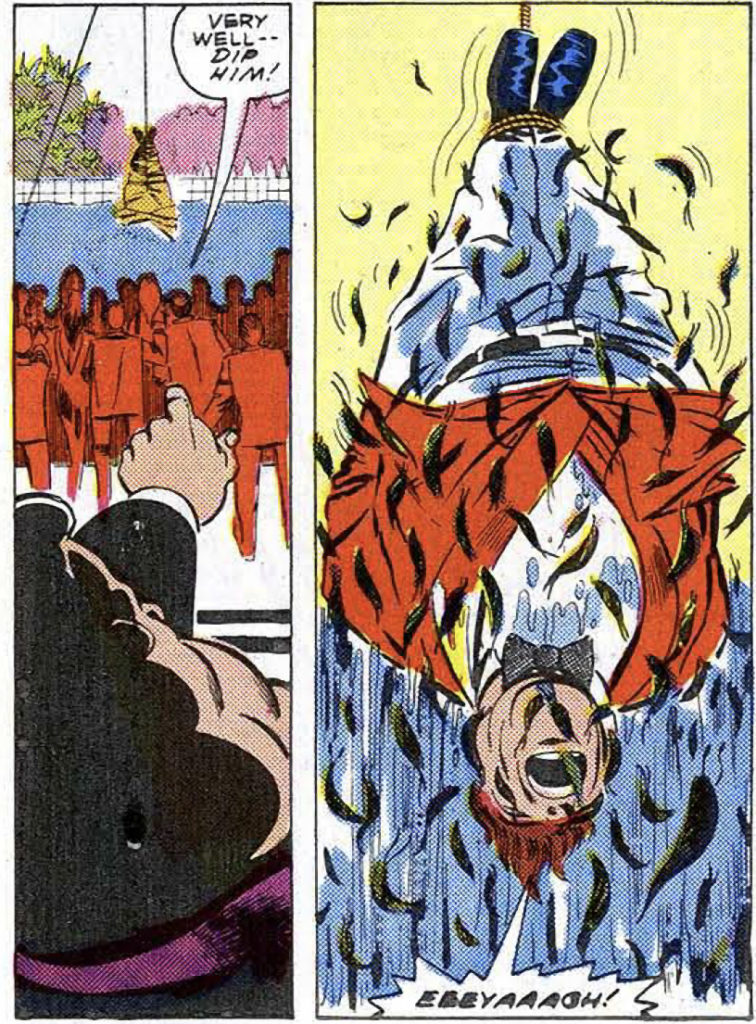 …He tortures an opponent by dipping him in a vat of slugs.
Gross. And silly.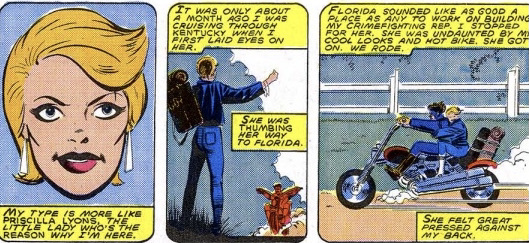 Nomad also gets wistful, looking for former wrestler Priscilla Lyons. They'll hook up later, and she'll take the name Vagabond.
Also, editor of this very book, Don Daley, makes an appearance.