Issue #63 has a great cover. Tiger Tyger and Wolverine's pilot friend are captured in the jungle so Wolverine has to fight through some wild jungle dogs to save them.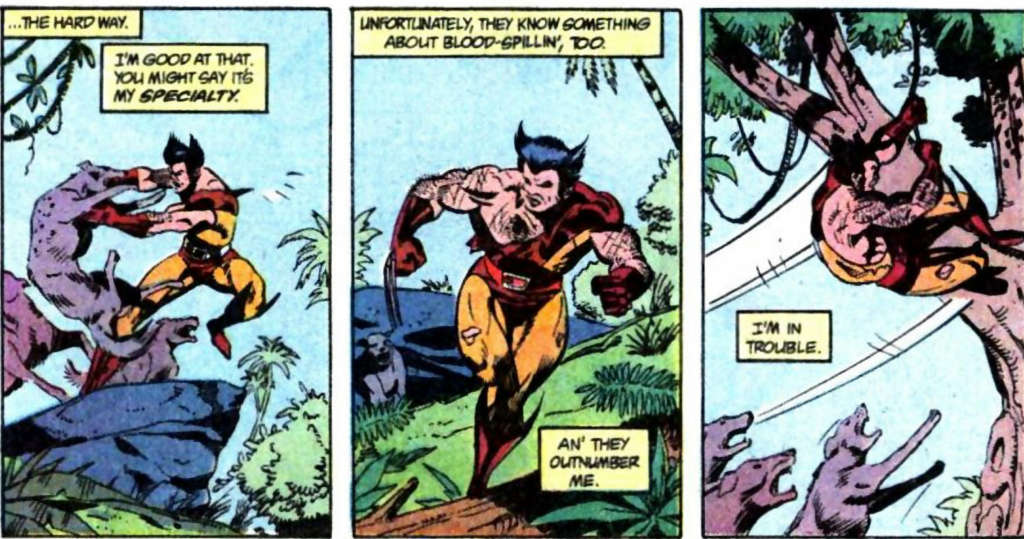 I'm sorry. It's stupid that a pack of dogs is seen as a real threat to Wolverine. Fortunately, the pack of kidnappers is not portrayed as a threat. Wolverine crushes them easily and saves the day in 16 pages.
This is filler.
The kidnappers will return for a Wolverine story in a few years, but they're not worth character tagging.