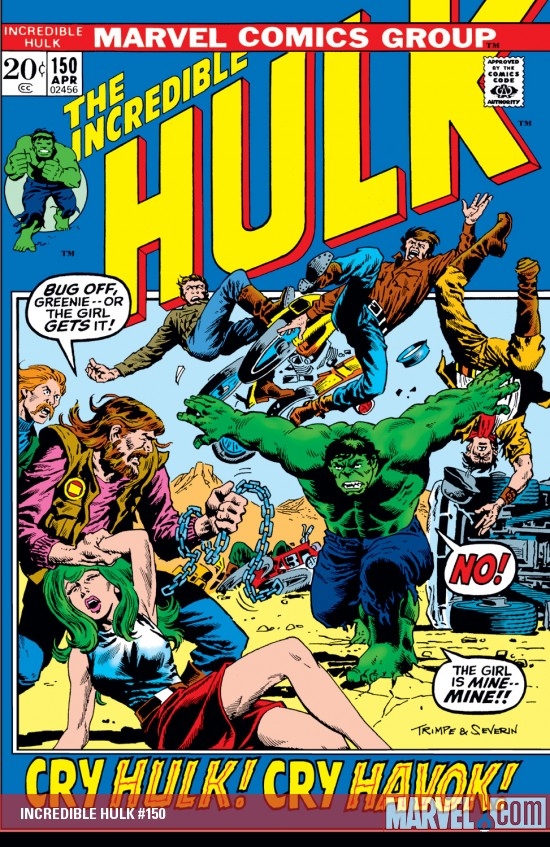 While Steve Englehart was busy making Beast interesting in the pages of Amazing Adventures, the other X-Men came to help Hulk celebrate his 150th issue. 
Issue #149 doesn't have much to it. The only real point is to show Hulk escaping the clutches of General Ross (again).
He fights an alien and breaks out of his prison cell and then in #150, he escapes the entire base.
Meanwhile, in the desert, Polaris and Havok are fighting a biker gang…
Havok has apparently been hiding out in Arizona. Polaris sought her out. She is trying to get Havok to come back to the X-team, but he's still worried he can't control his powers (which is where we left him when X-Men was cancelled).
Iceman comes and they fight over Lorna.
Hulk happens by. Seeing she has green hair, he momentarily thinks she is Jarella.
But she's not, of course.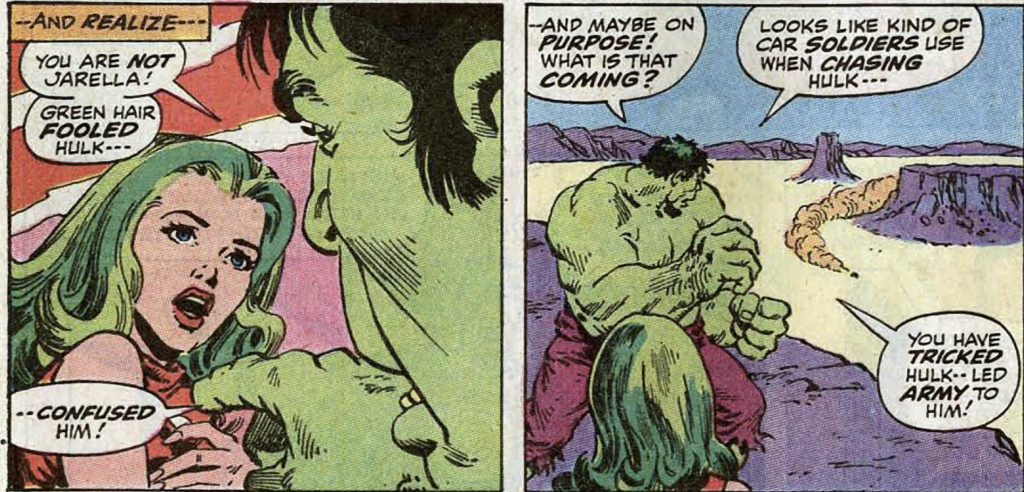 I like the way he misunderstands her green hair, and then blames her for his own misunderstanding. It's the kind of small-thinking, victim-mentality that makes the most sense of this character. On the other hand, it's hard to tell what Hulk's mental capacity truly is. Hulk is alternately too smart to be a brute, and too much of a brute to be smart.
He's also got a serious victim complex–it's borderline narcissism the way he assumes everyone is out to get him. He makes that assumption then clobbers things. Which of course makes it a self-fulfilling assumption.
Hulk lifts a mountain (with Lorna on top).
Yeah, it's a lot like this…
Havok then has to stop Hulk from inadvertently killing Lorna, and displays what I consider a new power: Mind control.
Hulk turns into Banner. Note that Havok being able to have psionic effect is not used again, to my knowledge.
It ends with Bruce in Betty's arms.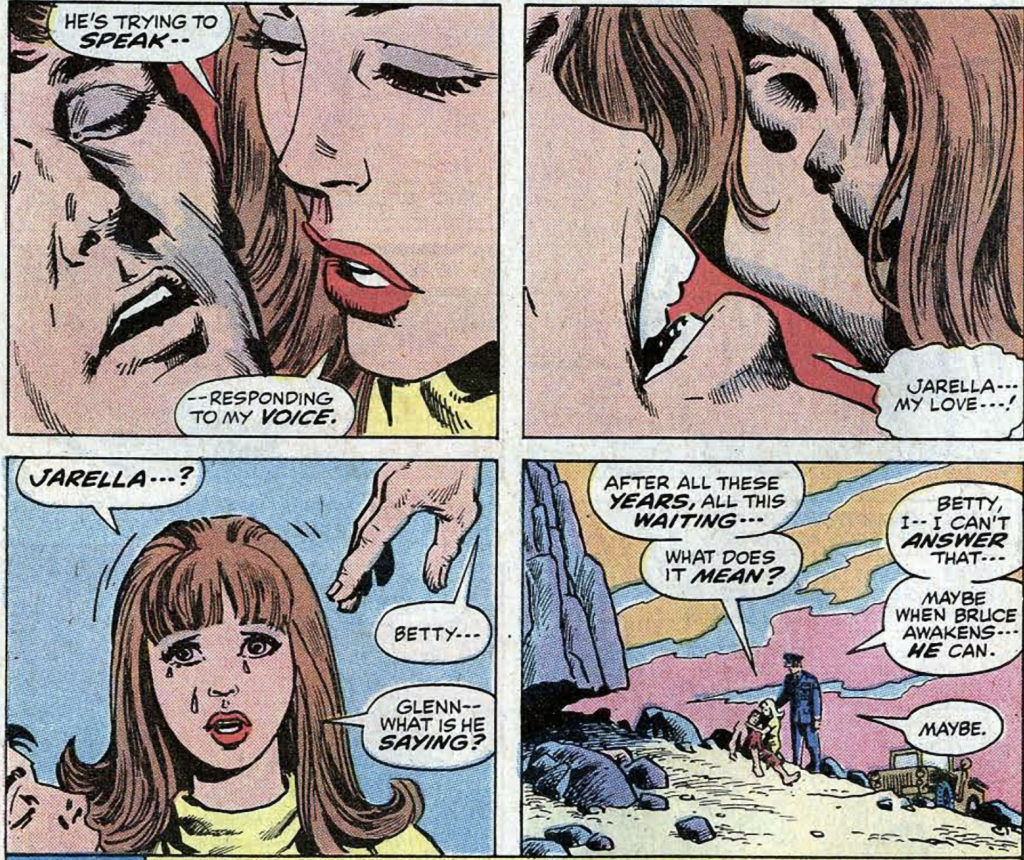 Interesting that Bruce is crying for Jarella–not Hulk.
Issue #150 is a strong issue. Good characterizations, and a nice check-in with two characters who don't have their own comic right now and, even when they did, were too new to be very well developed.