In 1976, Marvel started publishing annuals with original content–mostly up to now they'd been reprint material (with some exceptions).
Sadly, though, most of the '76 annuals are bad or boring.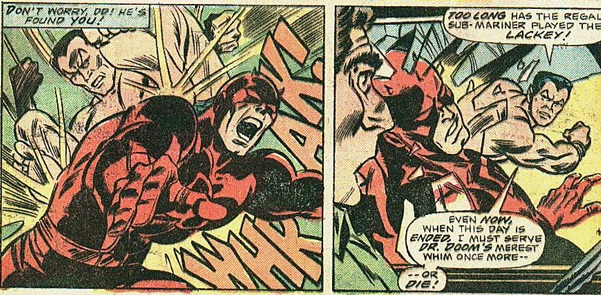 For no real reason, Sub-Mariner attacks Daredevil. Then DD and Black Panther try to rescue an inventor's child. Thunderbolt (of all people) appears. It's all very random and poorly executed.