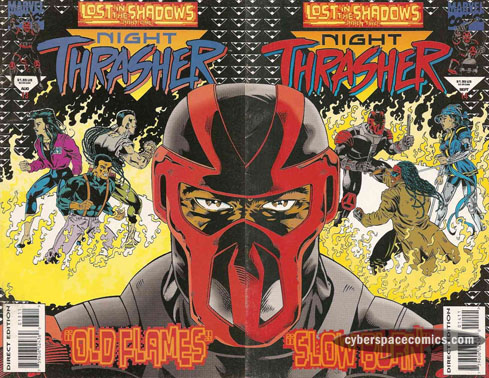 Dan Slott gets a "guest writer" credit and a ton of artists sign on to draw his script. We flash between the first time Night Thrasher met Silhouette, and the present day, when Silhouette is sleeping with Bandit.
In the past sequence, Thrasher, Fire, and Sil go up against Scorch, and Thrasher and Silhouette are romantically linked.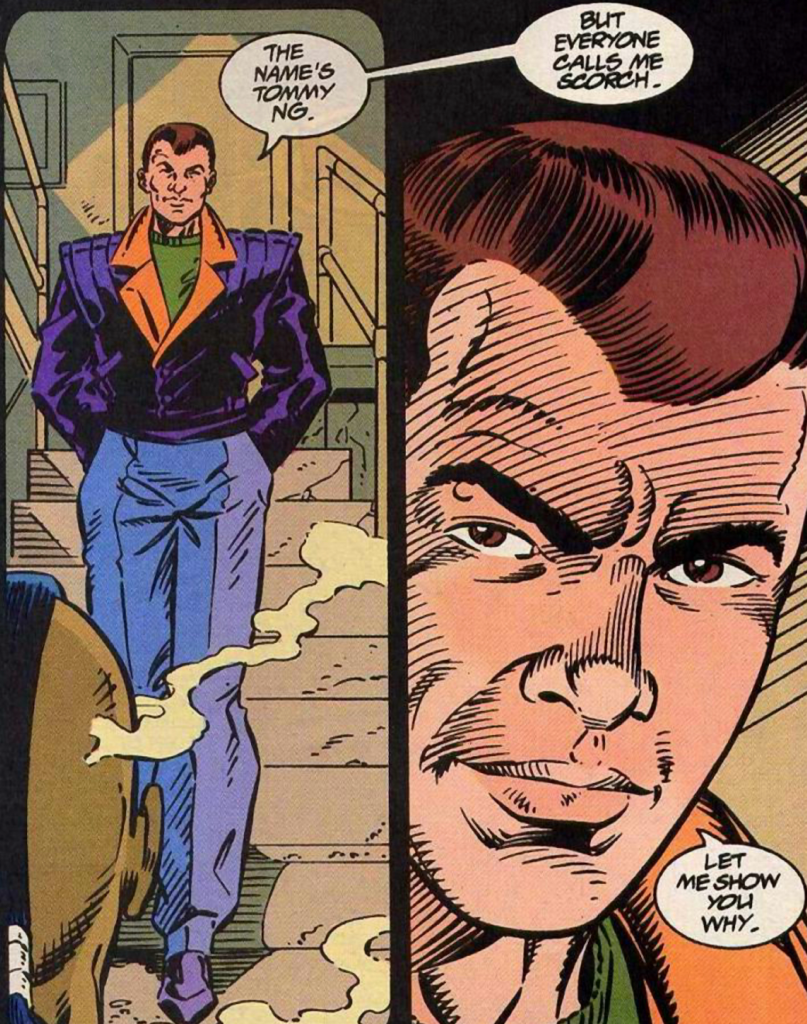 In the present day, Scorch is now a wealthy businessman. When Night Thrasher decides to allow his charitable enterprise to get funding from Scorch, Silhouette leaves their partnership.
It's mostly a character-based story, advancing the relationships in this book to sever the romance between Dwayne and Sil.