I was wondering when I'd get to read about Ghost Rider. It's been at least 30 seconds since he appeared.
Now he's in Brooklyn fighting werewolves with Werewolf by Night.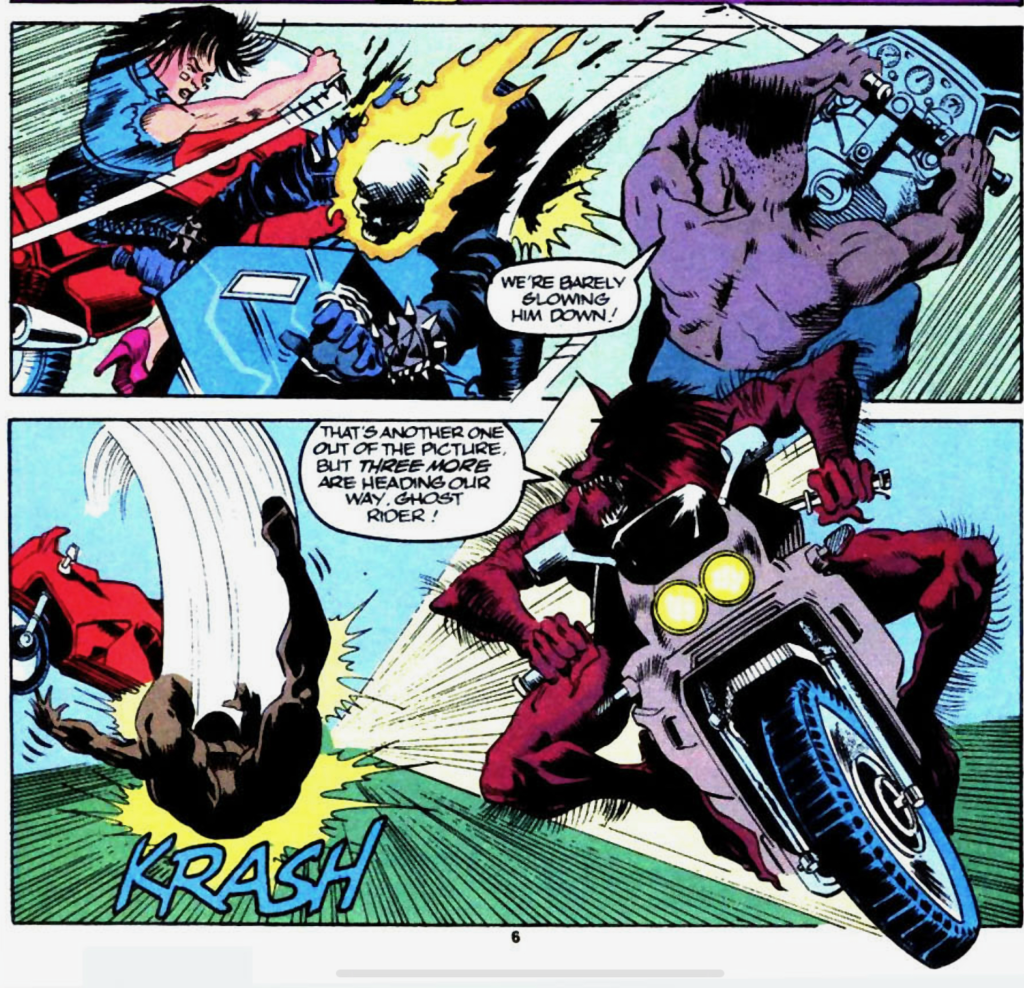 But of course the two heroes fight first. Then they ride motorcycles together.
Just because you're able to sell anything with Ghost Rider's blazing skull on it doesn't mean you should.