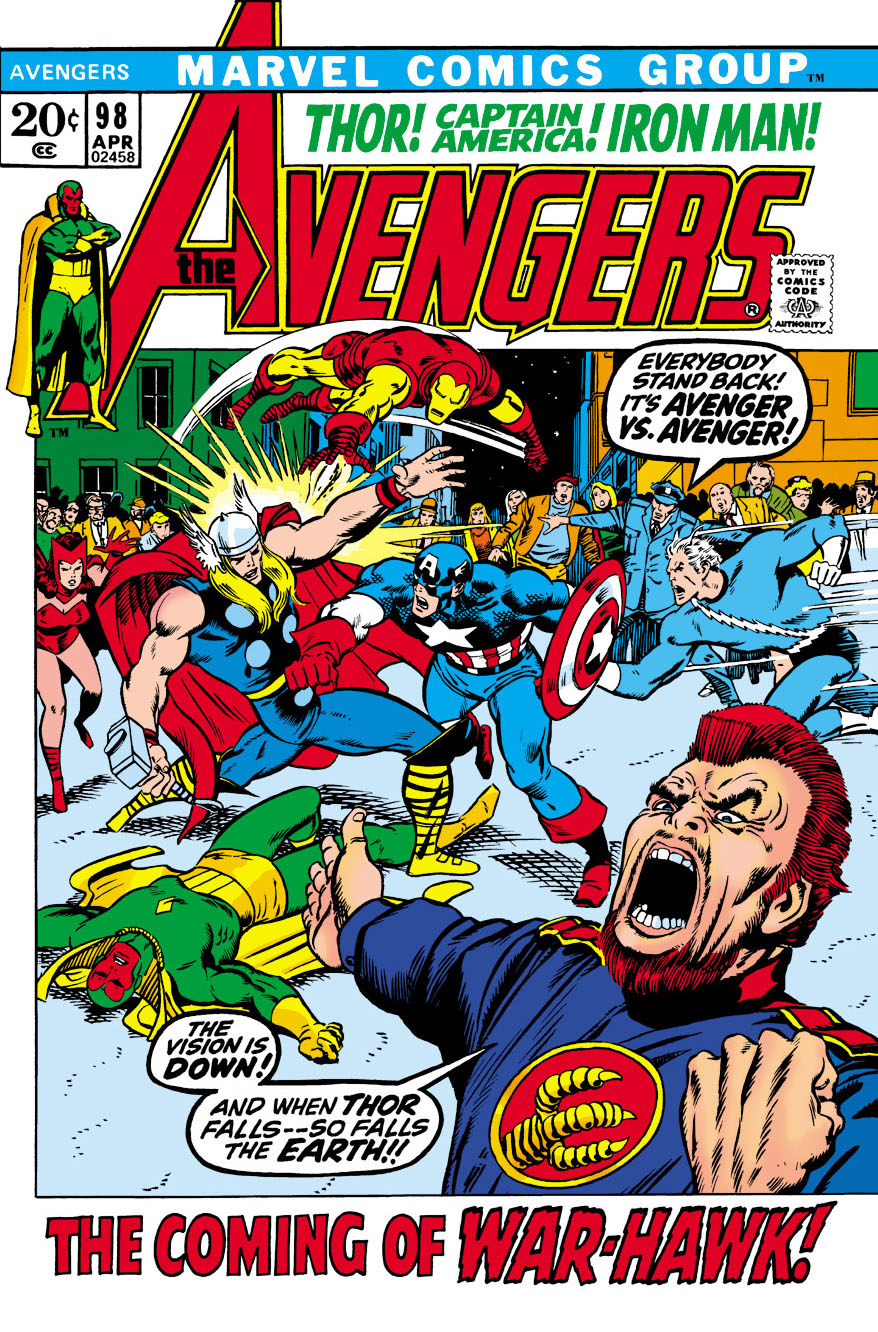 Hawkeye recently quit The Avengers because he was crushing on Scarlet Witch, who only had eyes for Vision.
Quicksilver misses him.
And then, a crowd of people start acting violently.
It is all mind control from the pipes of Pan. 
Not sure why Captain America is quick to blame skrulls–they don't have mind control.
Faced with an angry civilian mob, the team tries to quell the rioters.
The Avengers quickly realize their power set doesn't work too well on crowd control.
But it turns out, Hawkeye can do it!
No sooner did he quit, then he's back–in new clothes.
Also, he's still a dick. But he's got a story to tell.
Clint Barton literally ran off to join the circus, where he found Hercules with amnesia as the strong man.
He brings him back to Avengers Mansion and while they try to restore his memory, Hawkeye sings his story.
He relates a tale of Greek Gods coming to Earth and messing with people–after he helped stop the skrulls (in his Goliath persona).
He may have been giant but he was using his bow and going by Hawkeye.
While Clint recounts his story, the Greek Gods attack.
Yeah, Hawk. They're gonna be real scared of you when they just threw Thor across the room.
Ares' early look ain't great.
Ares kidnaps Hercules, and just about anyone who ever was in the Avengers assembles to save him–including Hulk, even.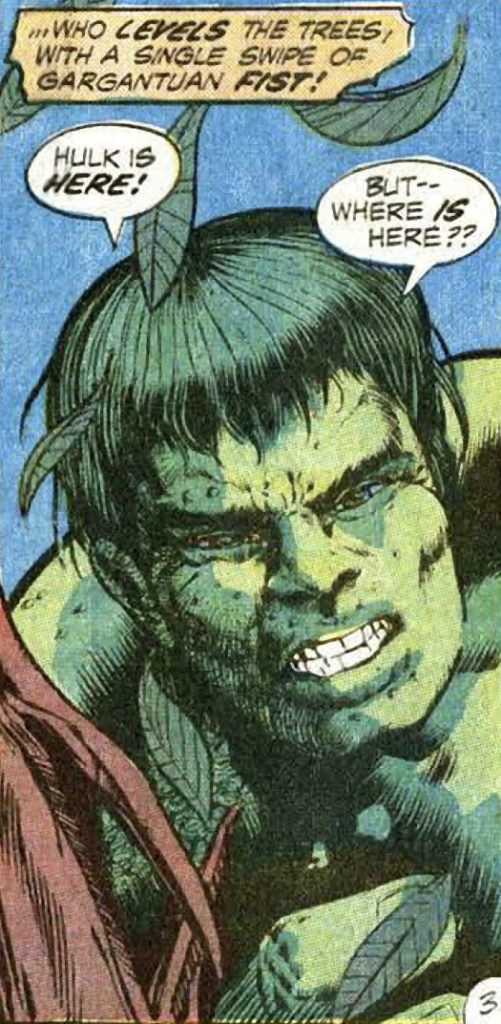 And look at his haircut!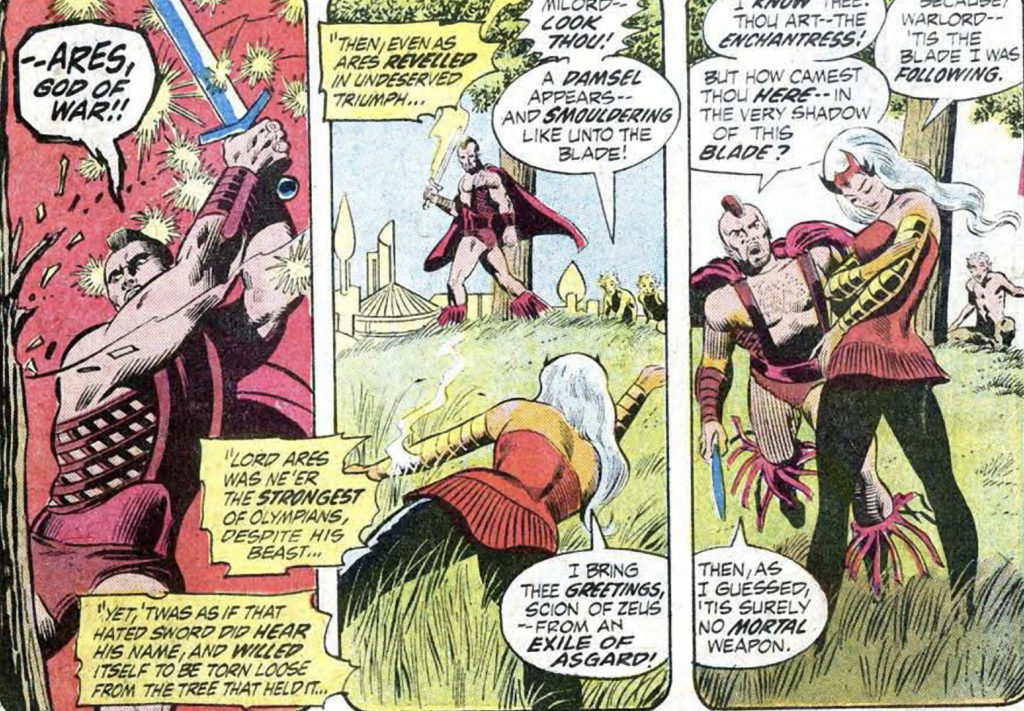 Enchantress teams up with Ares–helping him hide the kidnapped Hercules.
Black Knight and Swordman are in this too, making it a gang bang of just about every Avenger. I'm sure there's at least one missing, but I can't identify who.
The Avengers do save the day, in the end, invading Olympus and saving their friend.
On the personal side, Wanda and Vision are doing well, and Quicksilver is not happy about it.
It's kinda uncharacteristic for him to lower his head and suffer in silence, but I love how Barry Smith puts the slight shadow on Pietro's face in the image above.
He's not the only one who doesn't like Wanda being interested in Vision. Hawkeye doesn't, either. It's why he left the team–after Vision expressed jealousy at catching Clint hitting on her…
Jarvis, on the other hand, has a sympathetic ear for the synthezoid.
A fun romp, and Barry Smith's art is, of course, amazing.