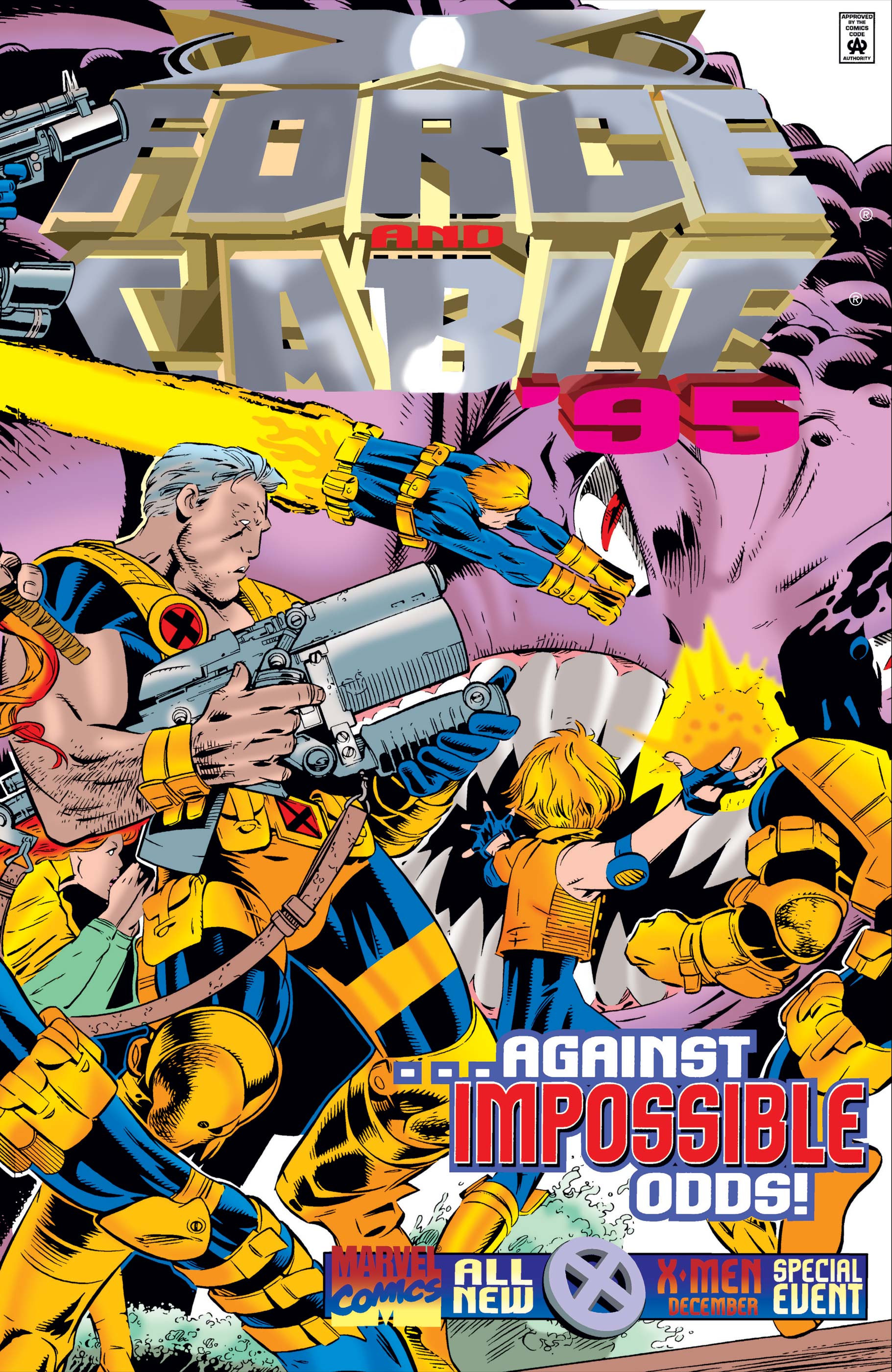 They go on vacation. Seriously? Cable takes vacations?
They play volleyball.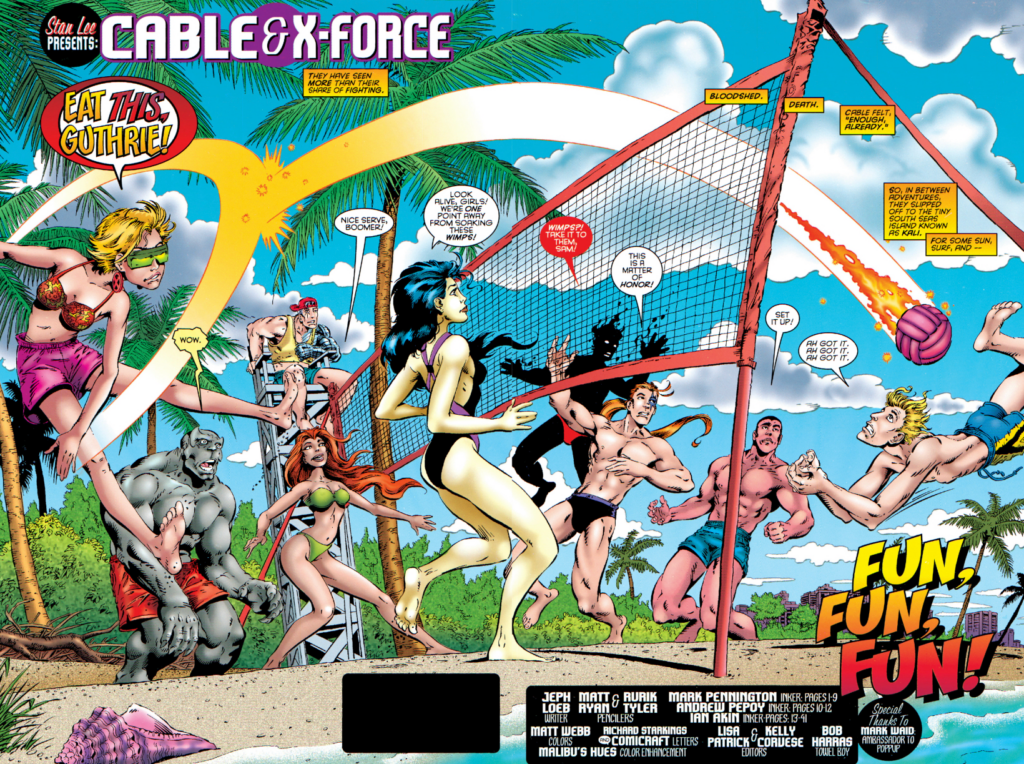 While trying to relax, Impossible Man comes and creates his usual brand of forced zaniness and chaos. He wants his three unruly kids to join X-Force and learn discipline.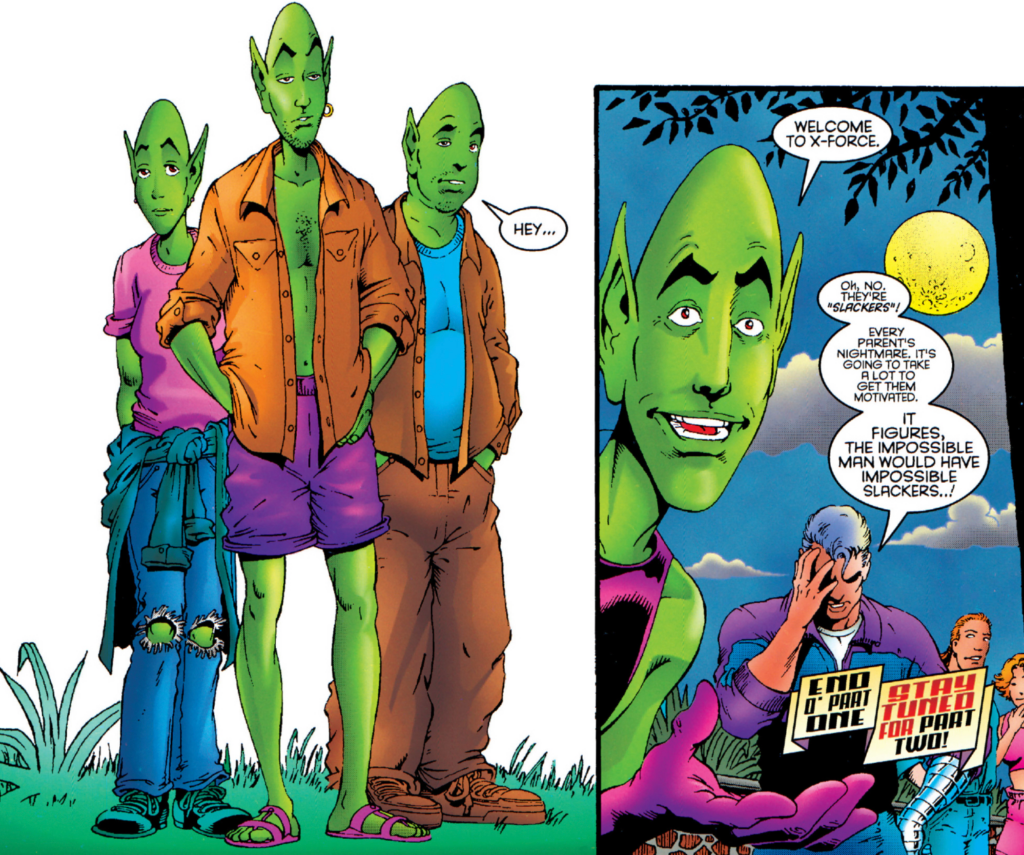 They're slackers.
I like silly Impossible Man stories, even though they're all the same. It's comfort food. If you don't like them, you won't like this.
In the second story, Domino fights a robot version of herself created by Arcade.