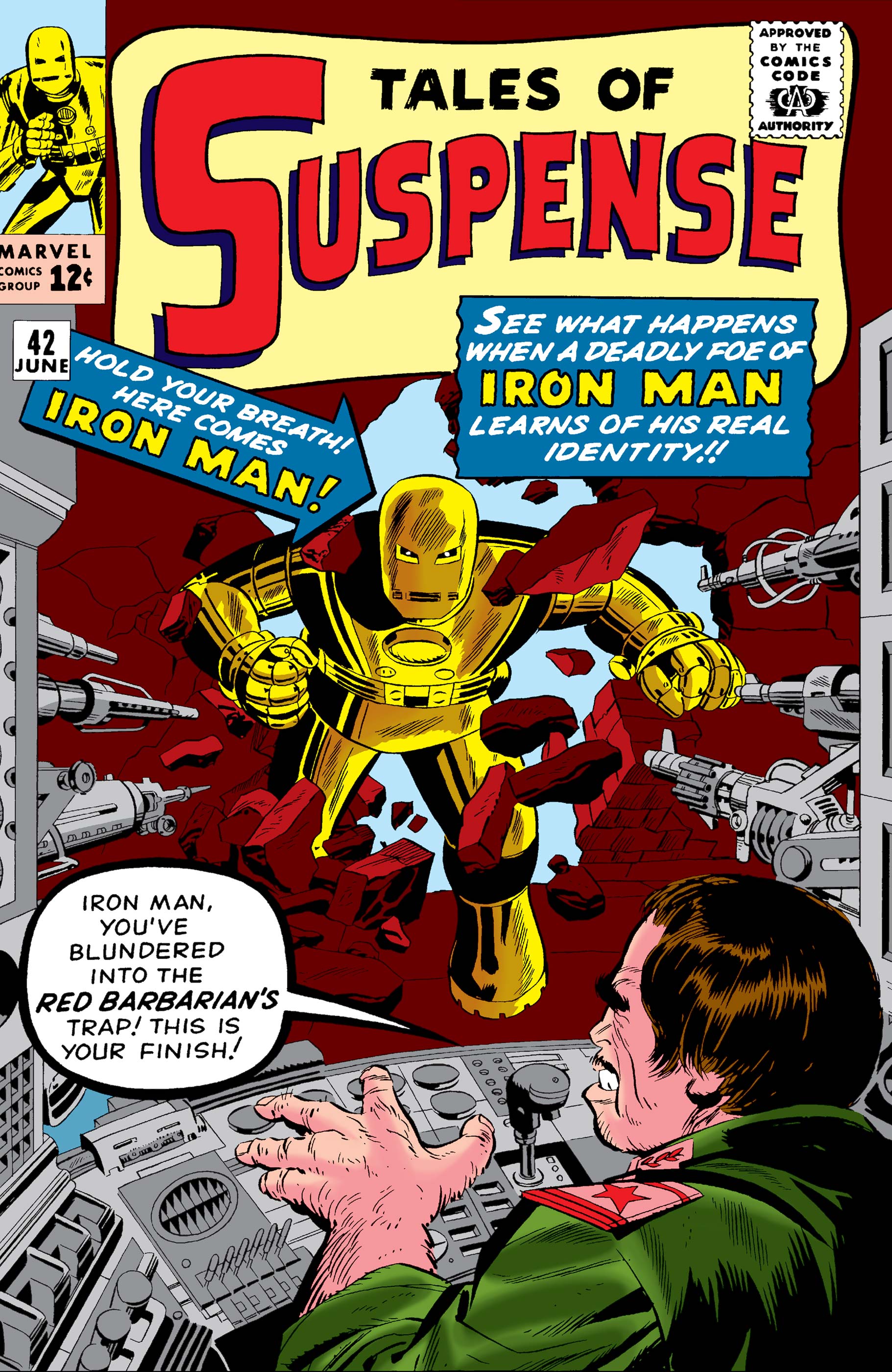 I'm going to move quickly through issue #42, because there's only one thing worth noting: Iron Man fights a communist leader who knocks out his own general with his dinner.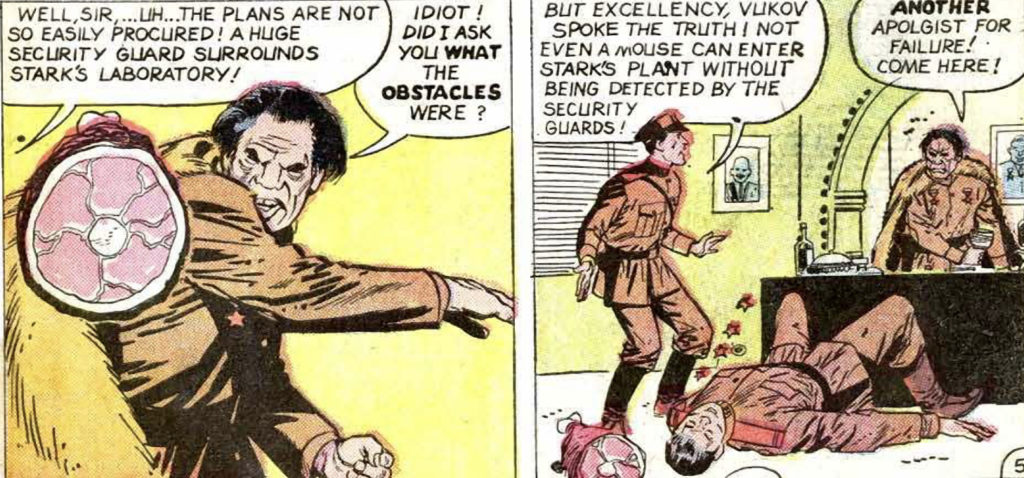 KO-ed by thrown meat.
Dude's name is General Rostov–the Red Barbarian. He'll be back…In a half a century.
It's a tale of international intrigue.