Great opening to this book.
Great suspense…
The rest of the story has Thing and Morbius continuing their fight on the street, where they happen to come upon The Living Eraser (aka, The Eraser, who hasn't been seen since Tales to Astonish #49, way back in 1963). 
That's kind of a "Hey Kool Aid" bust-through moment up above…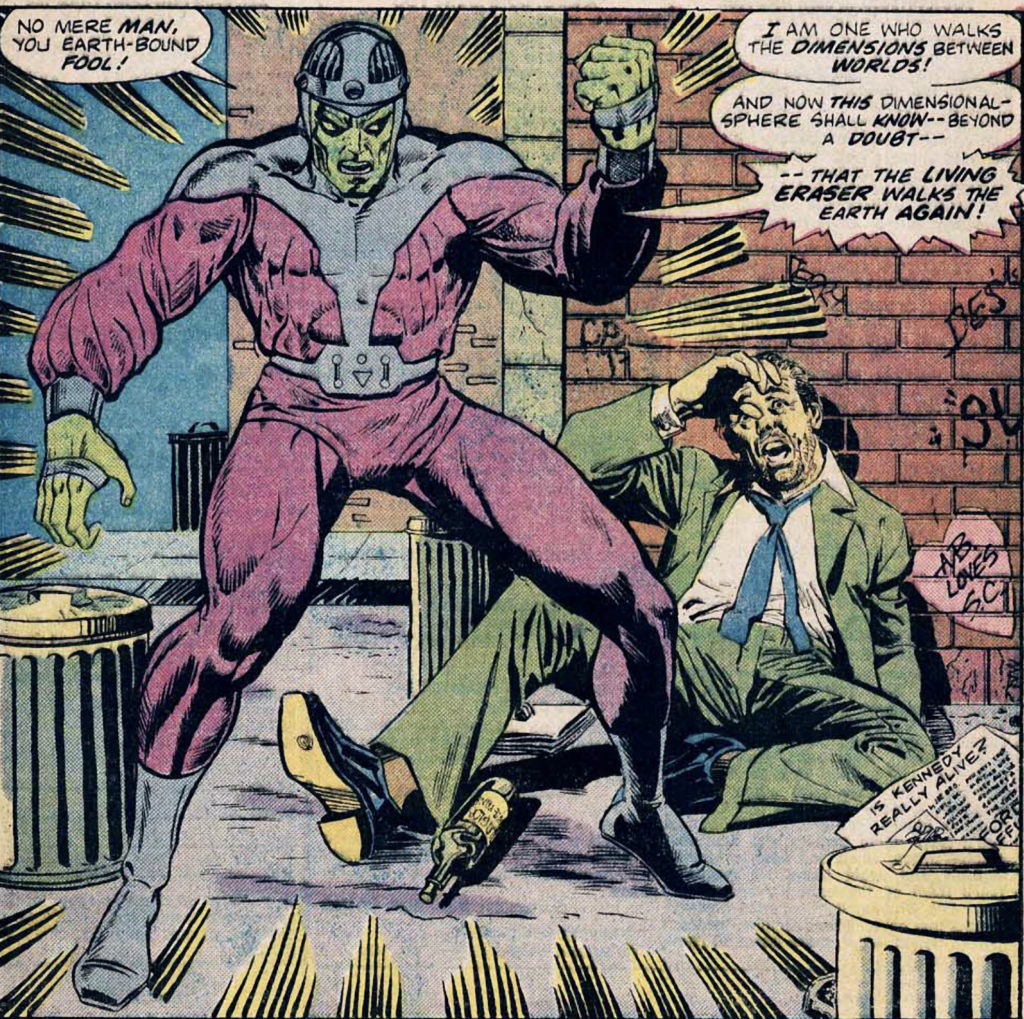 He erases them, i.e., teleports them to another dimension.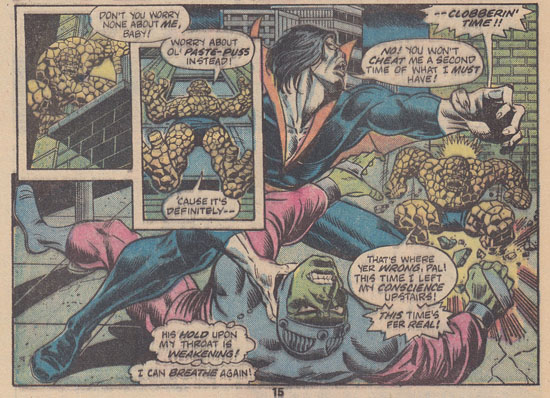 They get back from it with a green girl and defeat Living Eraser.
It's good-but it never gets better than the opening sequence.
Meanwhile, on the letters page…

…There are letters from Ralph Macchio and future creator of Elfquest Paul Dini.