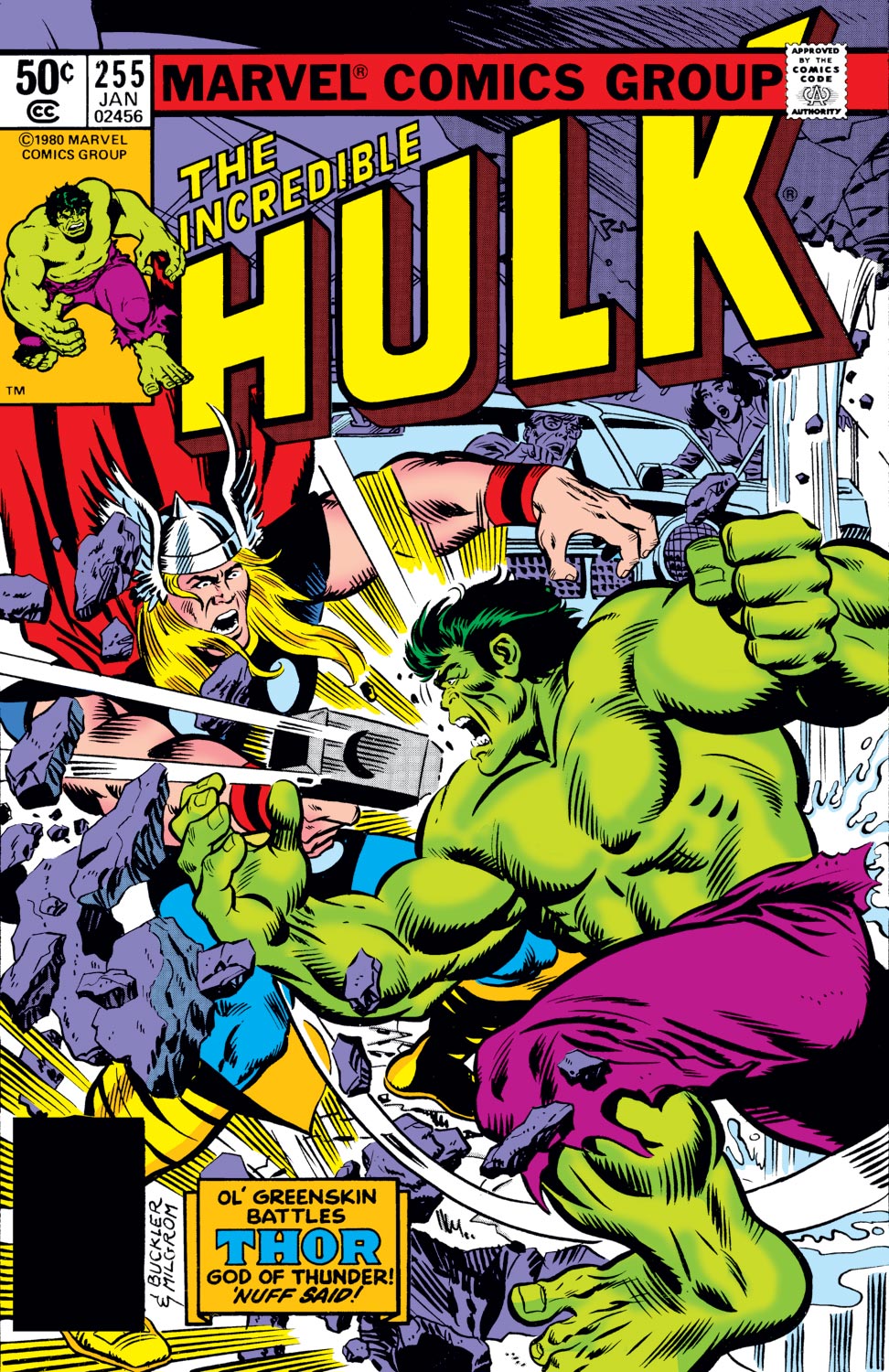 Hulk versus Thor! I'm pretty sure we have never seen these two really throw down before. Lots of Thing vs. Hulk fights…What took so long?
Not much of a story here, but you don't need one: Hulk fights Thor, Thor changes to Don, they go on their merry ways.
But Thor is distracted by humans needing help, so we don't get a full, all-out brawl. I would have liked that.

After getting punched, Thor drops his hammer and we get the answer to the question…Can Hulk lift Mjolnir?
Nope.
Very well done sequence, Sal.