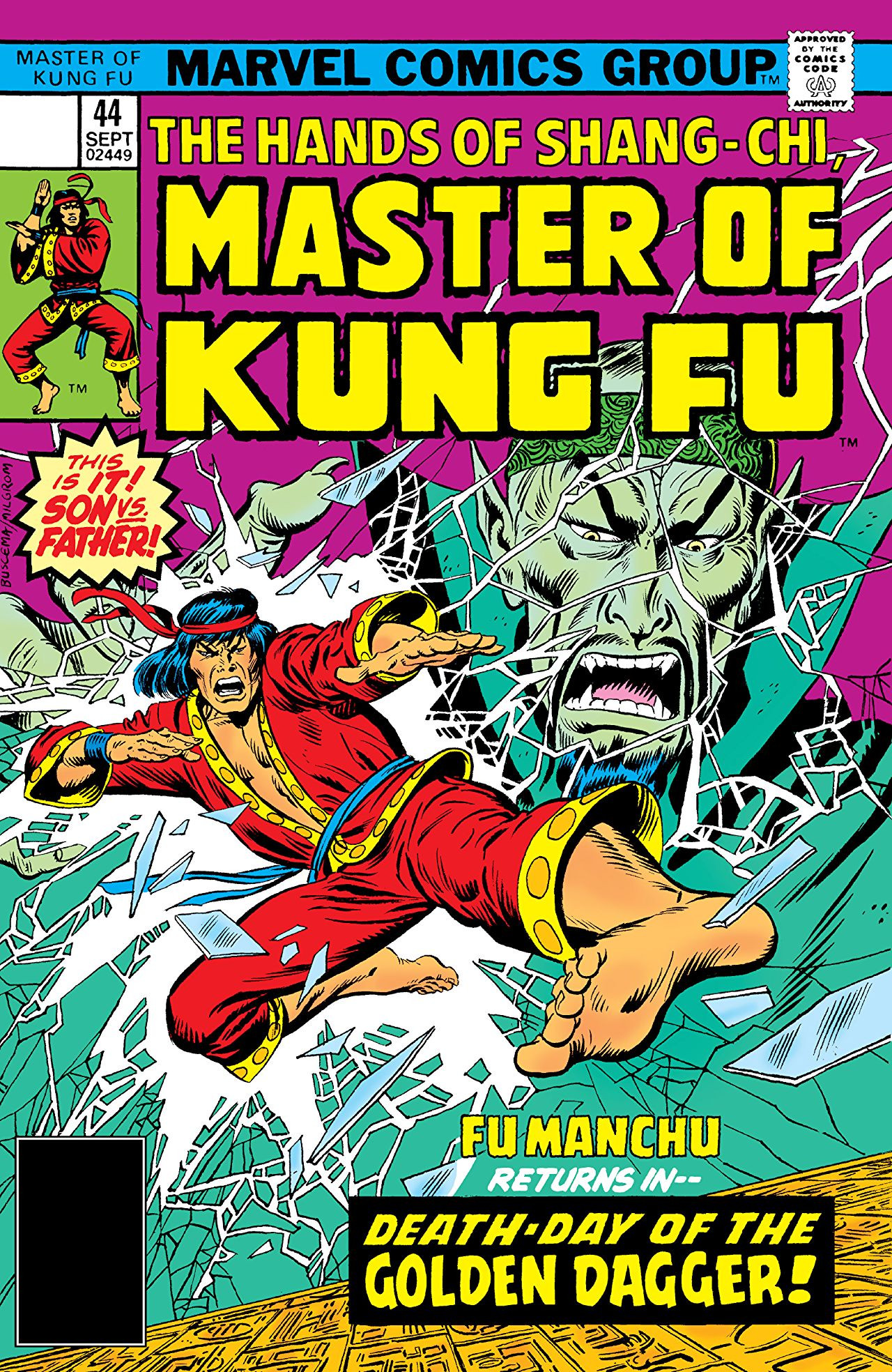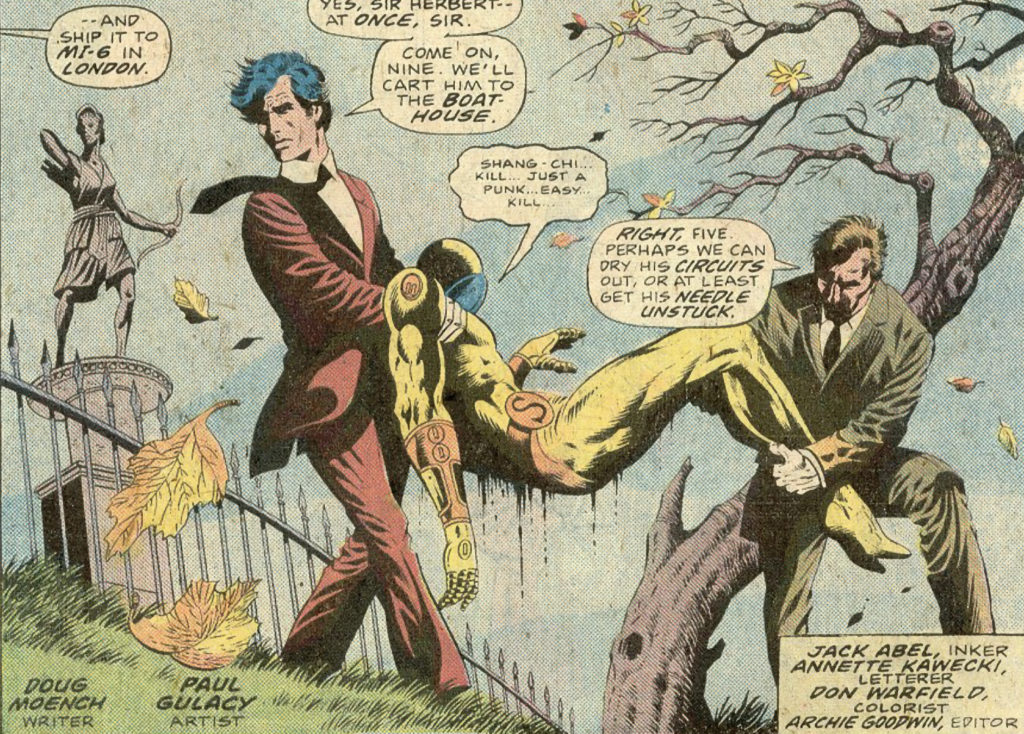 We start with cleanup from last issue. Love that panel.
From there, Fu Manchu is up to no good again, lots of beautifully drawn action sequences and international intrigue.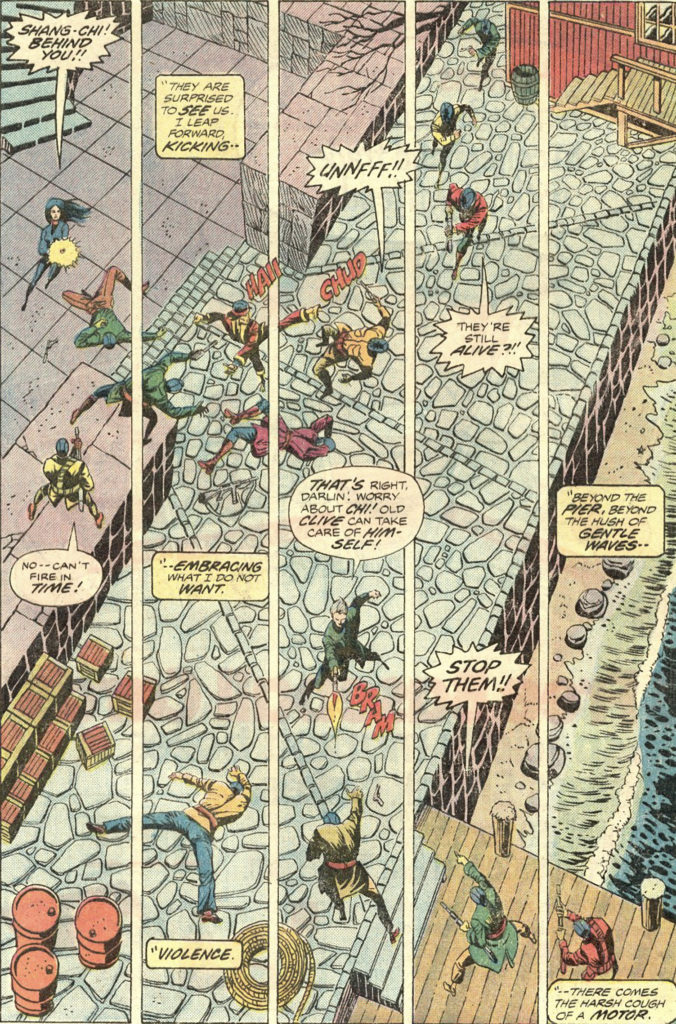 This is a densely packed, long-form story. A complex web.
Shang Chi had been working for Britain's MI-6 for a bunch of issues, so much more a "spy comic" than one about karate.
The story takes Shang Chi and his allies all the way into space.
Fu Manchu escapes capture at the very end by launching himself in a shuttle that lacks the ability to return to Earth, so he is presumed dead.

But as Marvel fans we know dead ain't dead until there's a body. And even then…
Issue #51 is an epilogue in which Chi quits MI-6.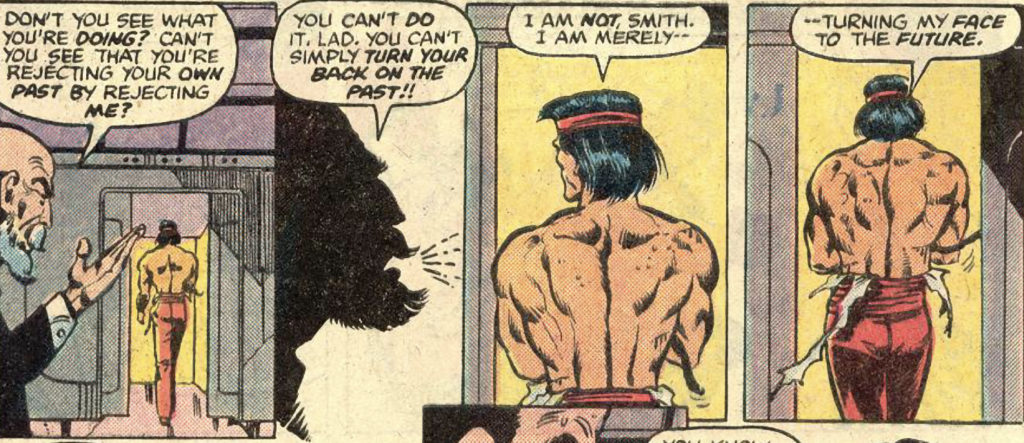 This begins a period of free agency for Shang Chi, without his father, even, to serve as a constant foil. It will allow Moench to reboot the character.
This book has been consistently good. I can't wait to see what comes next!