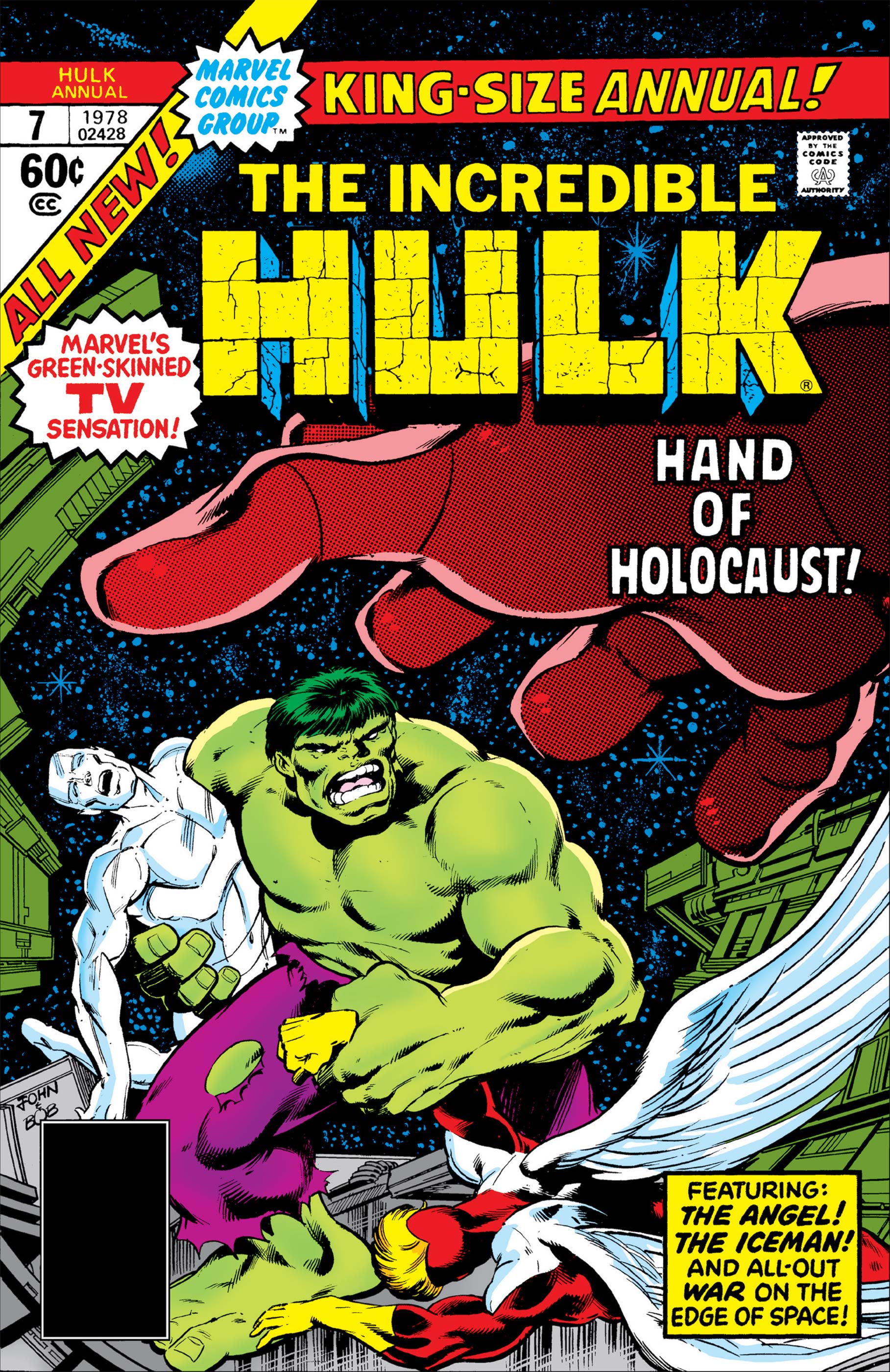 John Byrne's first time drawing a Hulk story.  And there's an appearance from Walter Cronkite right on page one.
The art is amazing, and Roger Stern is on the script so the writing is great, too.  And Bob Layton inks.  You just can't go wrong with this team.
There's a great sequence, above, where Hulk hammers Samson like a nail.
And we get to see Byrne drawing the X-Men again. That's always a good thing. Angel heads to Gamma Base when he hears Master Mold is back.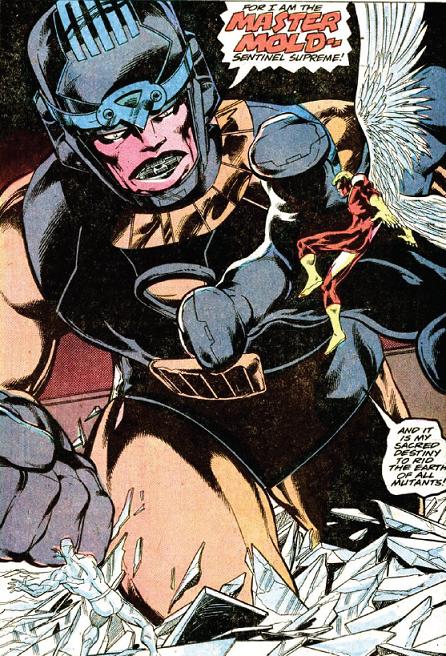 Iceman joins the fight against Master Mold, the Sentinel with shape-changing powers.
He wants to blow stuff gamma base from space.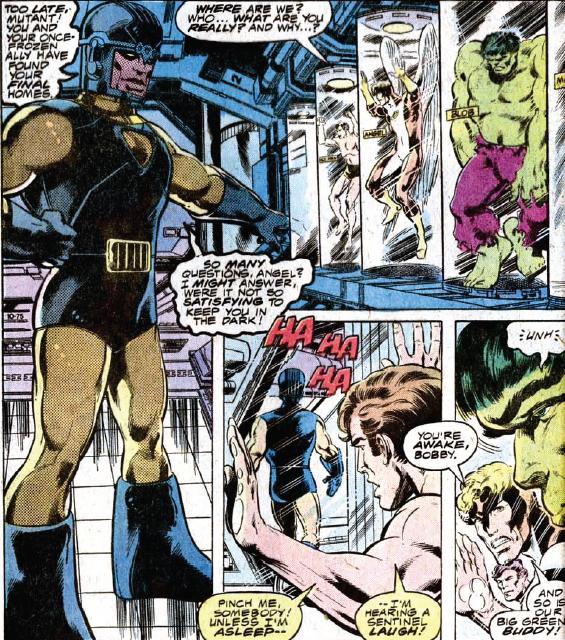 Along the way he sticks the heroes in tubes. Yay! Another entry for my "tubes" tag!
And they're all pals in the end.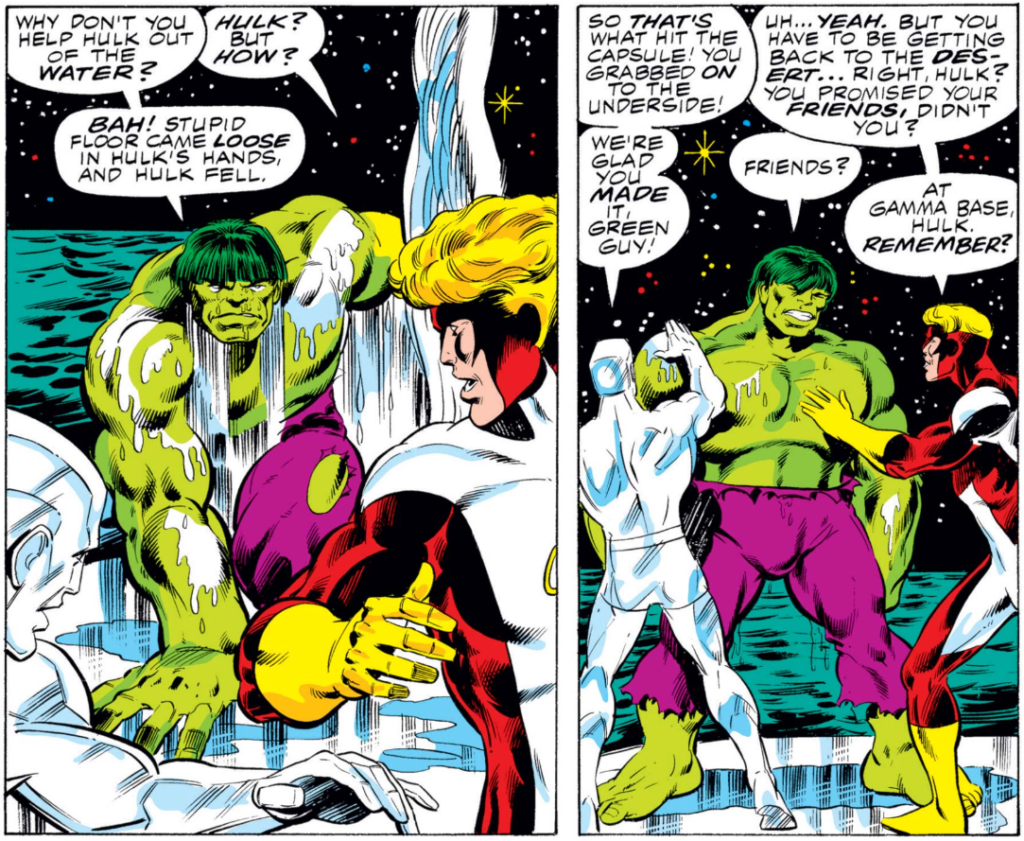 The rare example of an annual worth hunting down and reading.