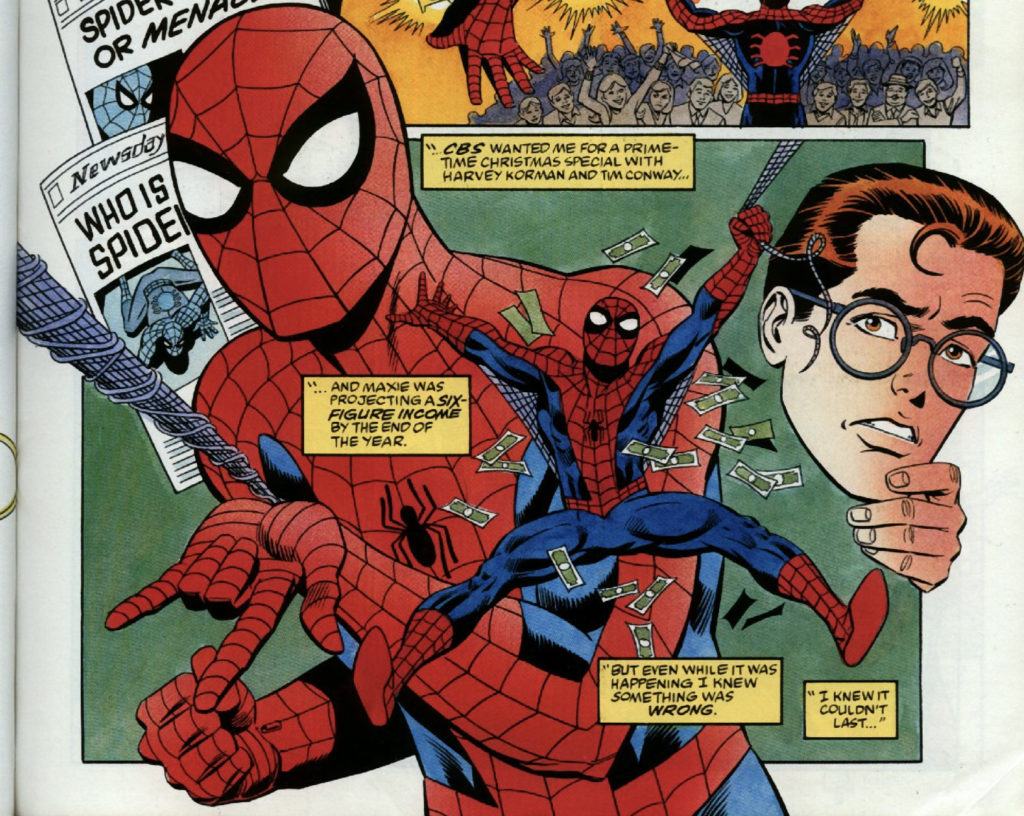 This is interesting. A re-telling of Spider-Man's origin paralleled with Mary Jane's "origin," i.e., what she was doing while he was developing as a hero. Like the panel above is on the right side of the page, contrasted with the one below on the left.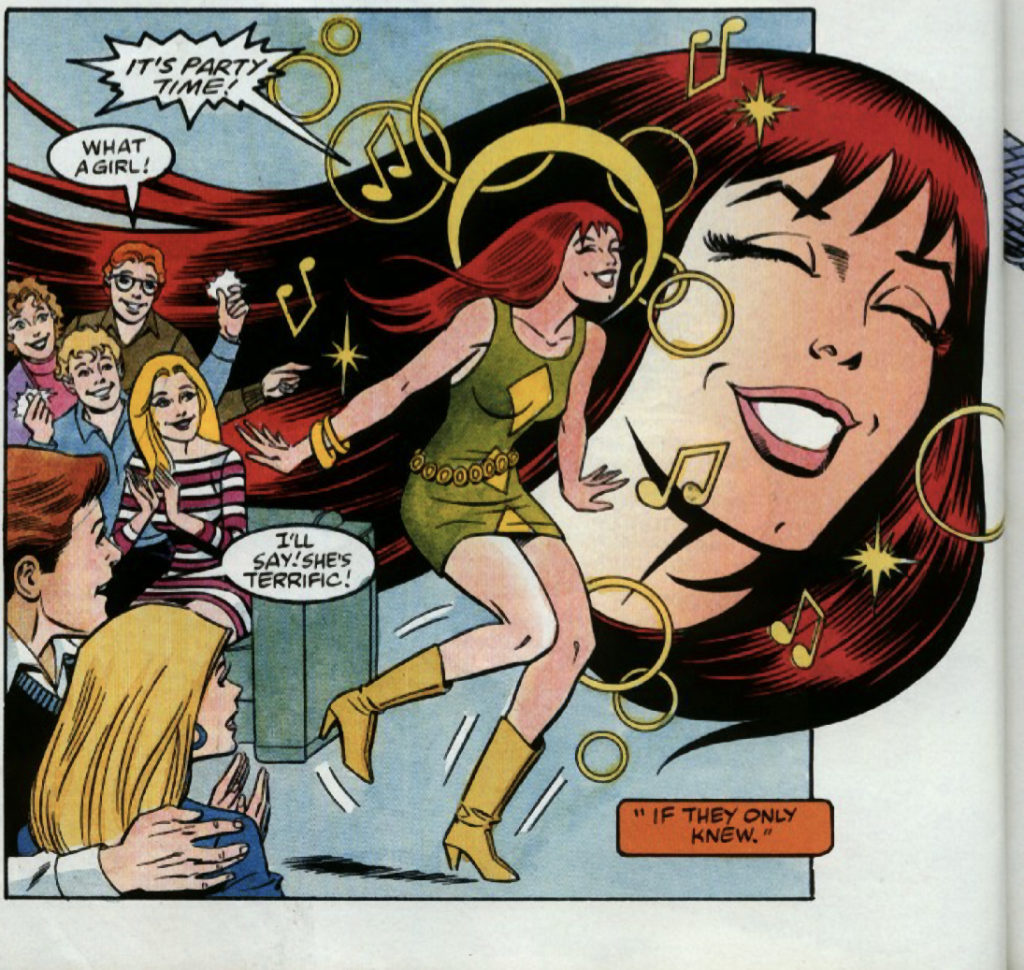 Along the way, we are shown that MJ knew Peter Parker was Spider-Man all the way back to the beginning.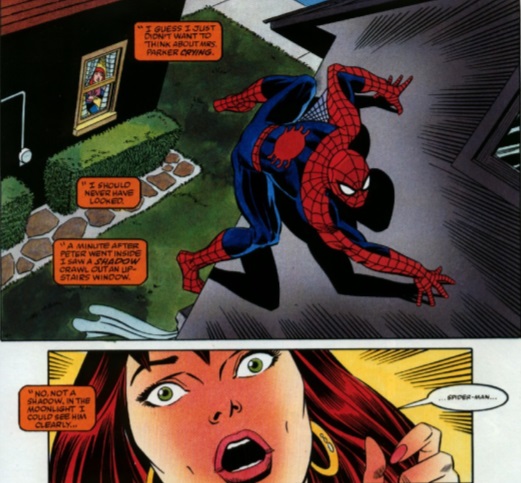 Not sure if that's canon.