This is a multi-issue story involving Bloodaxe and the Egyptian Gods. I've been pretty clear here that I'm not a big fan of how Tom DeFalco manages complex, overlapping narratives and there are a bunch here. So to save myself the pain of having to read in detail, I'm going to paint with a broad brush. It's not even that this story is terrible, it's just not great.
Bloodaxe goes after Seth when he learns that Seth plans to kill everyone, everywhere, all at once. Seth easily defeats him, so Thunderstrike and Stellaris (and others) join up with Bloodaxe to stop Seth.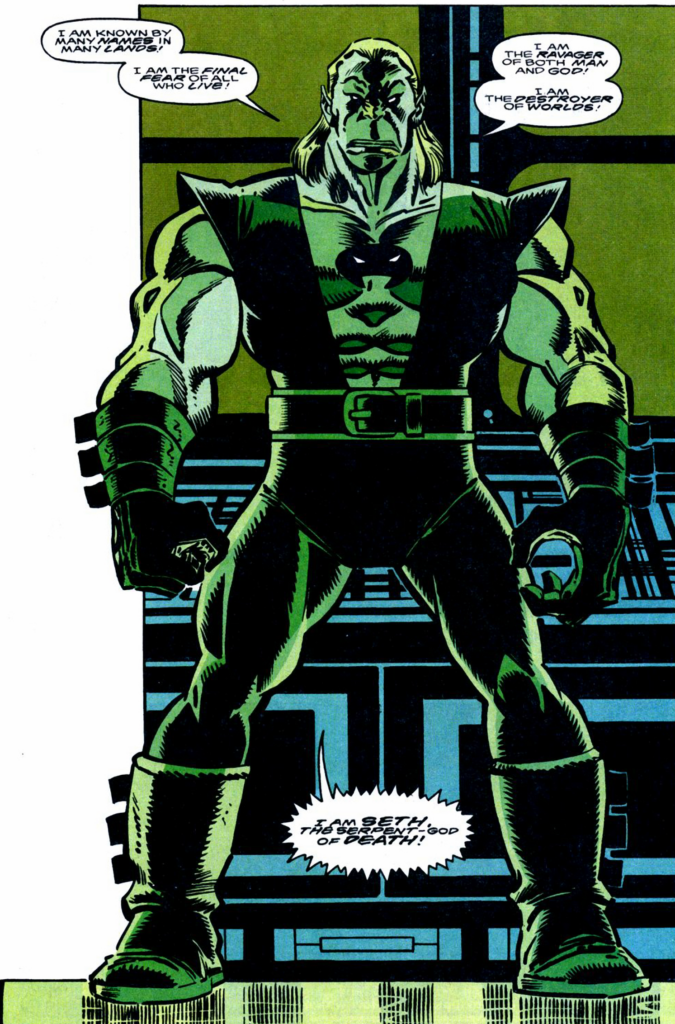 Loki, in turn, throws in with Seth.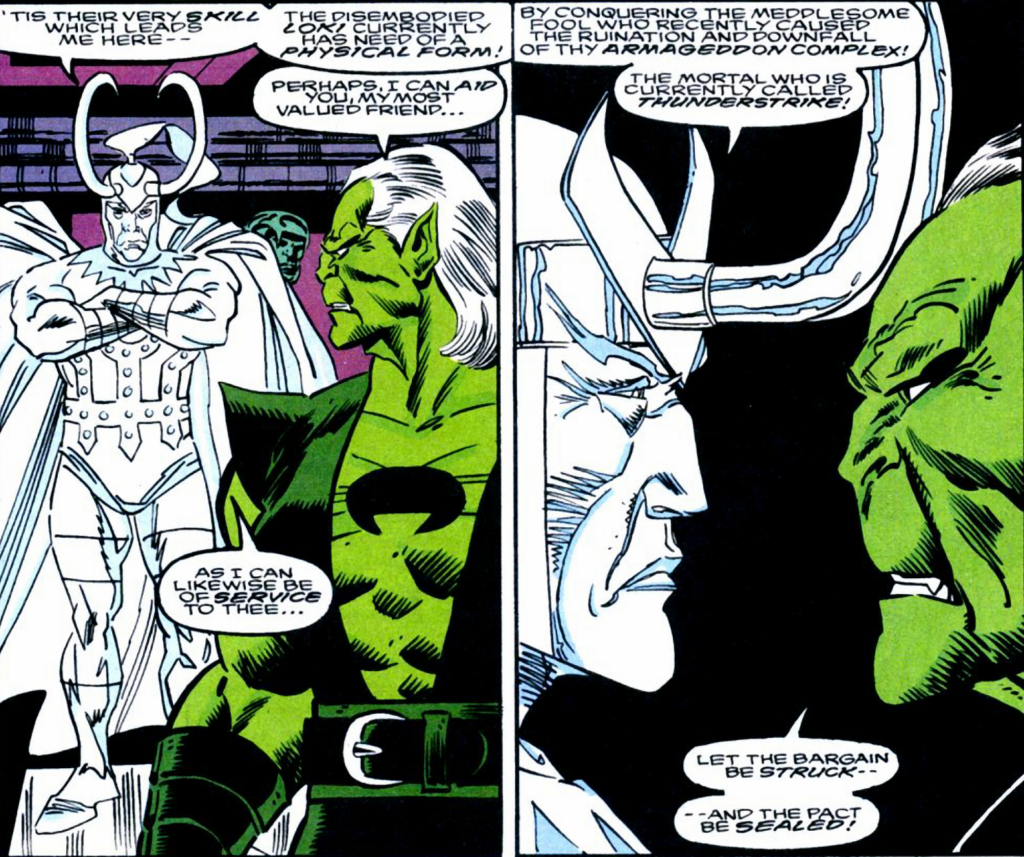 Stegron and Black Panther have brief, related stories that don't really matter.
It ends with Stellaris leaving, going back to outer space, without Eric Masterson.
The best part is the cover to #21 (above), which pays tribute to Avengers #1. The whole story does, in fact, as Loki uses She-Hulk to fight War Machine, Thunderstrike, and Hank Pym. Yeah, it's okay. It could (should) have been much better though.
There are also some back-up stories that I absolutely refuse to read.