Since when is Man-Thing a Midnight Son? Well, it makes for a great cover and a much-better-than-usual issue.
All of #8 is a single story: "A Kynd of Magick," written by Dan Abnett with three(!) artists.\
Of course the Man-Thing parts are my favorite.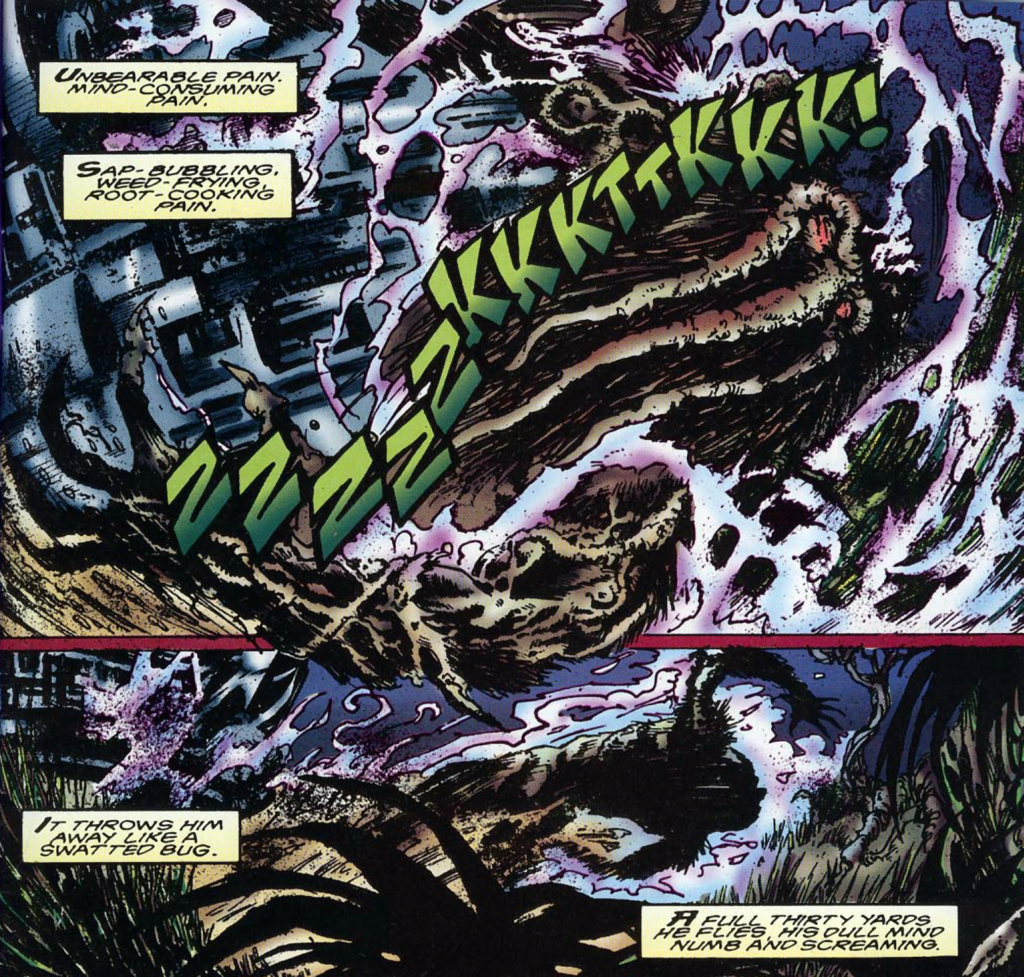 It starts with a mystic-powered tank moving through Man-Thing's swamp, blasting him, and then sending three blue beams out of the swamp. Each beam kidnaps a magic character: Modred the Mystic gets taken in a library.
Scarlet Witch just visited Avengers Mansion, gets taken, and wakes up in a prison with Modred.
And then the blue beams take Strange (Paradox version).
The enemy turns out to be "The Clave," an alternate timeline technomystic who is looking for Earth-616 artifacts. In a separate story, Blade tracks them to Man-Thing's swamp (this seems out of Blade's area of jurisdiction and also not his typical vampire prey), and eventually all the stories tie together and The Clave are expelled.
This series will end next issue. It's too bad it took this long to get to become good.