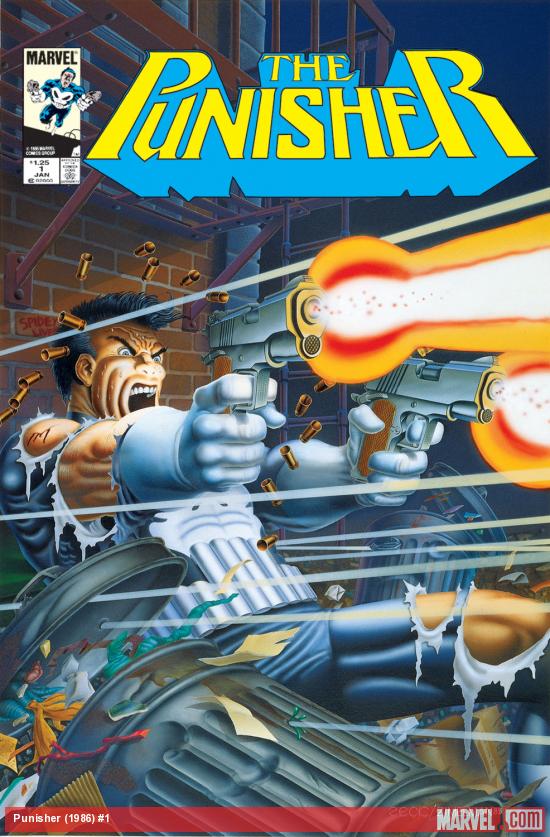 Look at that cover. In 1986, you would never have seen anything like this before. You'd buy this comic on sight.
And that's the first page.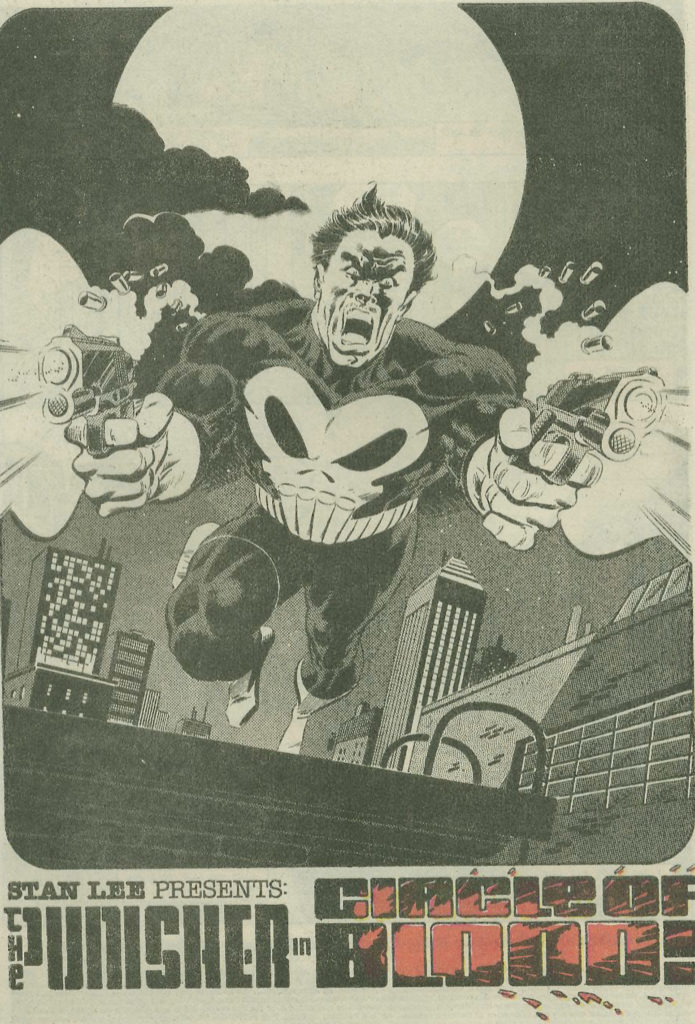 And that's the second.
Punisher #1 grabbed you right away and didn't let go on any one of its double-sized issue pages.
Punisher didn't even have a real name when he was first introduced in 1974.  He got an origin story (briefly) in a 1975 black-and-white magazine.  Then there were some scattered appearances in Amazing and Peter Parker Spider-Man, some brilliant development of him by Frank Miller…But he was still a fringe character.
Then came this 1986 miniseries.
Steven Grant and Mike Zeck wrote the definitive Punisher story: A five-issue miniseries called Circle of Blood.  Actually, it was called just called "Punisher Volume One," but everyone now refers to it by its trade title.  It's one of the best books of the 1980s, and it's the comic that made Punisher matter.  It started with a prison break–just like the Miller Daredevil arc–and brought us deep into Punisher's mythology and past, fleshing out his true identity and background.
This was the first time we learned his full name: Frank Castle.
Let's take a few moments to admire Mike Zeck's amazing art.  He won't be drawing Punisher on the series, and the tone will change dramatically.
That broad back and huge muscles, drawn to body-builder accuracy. Sure, the 1990s will have lots of people with ridiculously oversized musculature, but it won't look real.
All hail the Zeck! Sadly, he doesn't stick around for issue #5, which has layouts by Mike Vosburg and finishes by John Beatty. Writer Steven Grant bails on that last issue, too, providing just the plot under Mary Jo Duffy's script.
As for the story: It doesn't matter. Really. He's up against drug dealers and various human scum, and he shoots the lot of them. He goes up against Jigsaw, who has an army of punisher guys.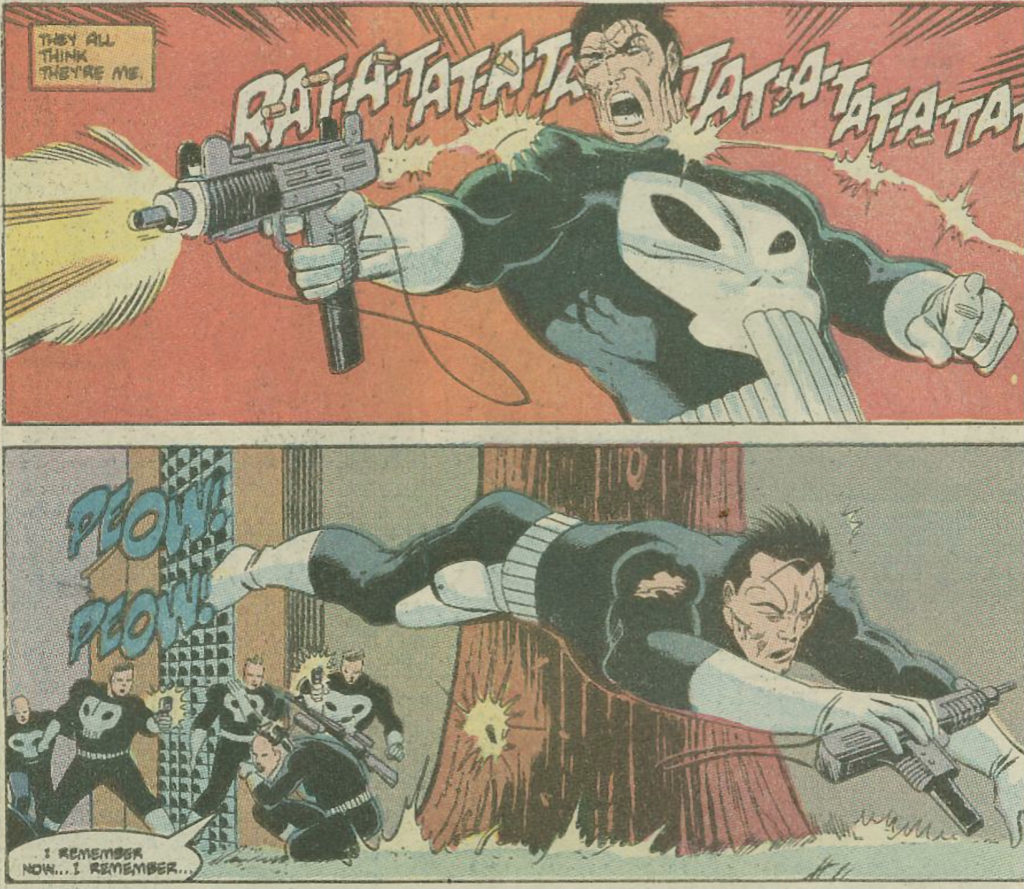 And he shoots the lot of them.
If you only ever buy one Punisher comic, consider making it this one.
Soon after, Marvel launched Punisher Volume 2–his first regular series. And within a few years, there were at least three regular Punisher titles in addition to him appearing all over the place–as much as Wolverine.