The first issue without Doug Moench writing it, and it suffers for it.
There's a cop killer on the loose, and Moon Knight stalks him.  At one point, he meets with Kingpin–which is a rare connection to the greater Marvel universe. And I'm pretty sure it's the first time they met. But it doesn't make this a good comic.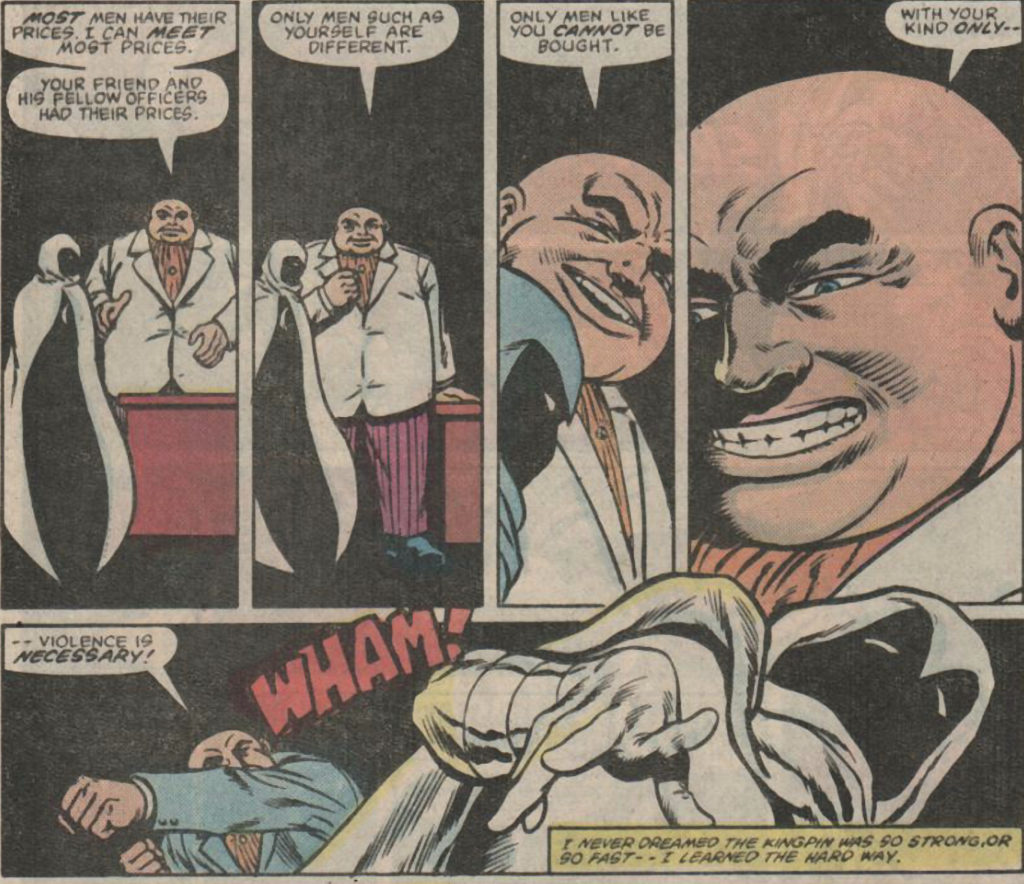 The art is just terrible, and Steven Grant is a much better writer than this.

.