The cliffhanger from last issue is resolved quickly: Thing has no interest in joining the team.  From there, it's a fight alongside Firebird of the Texas Rangers against a new villain named Master Pandemonium.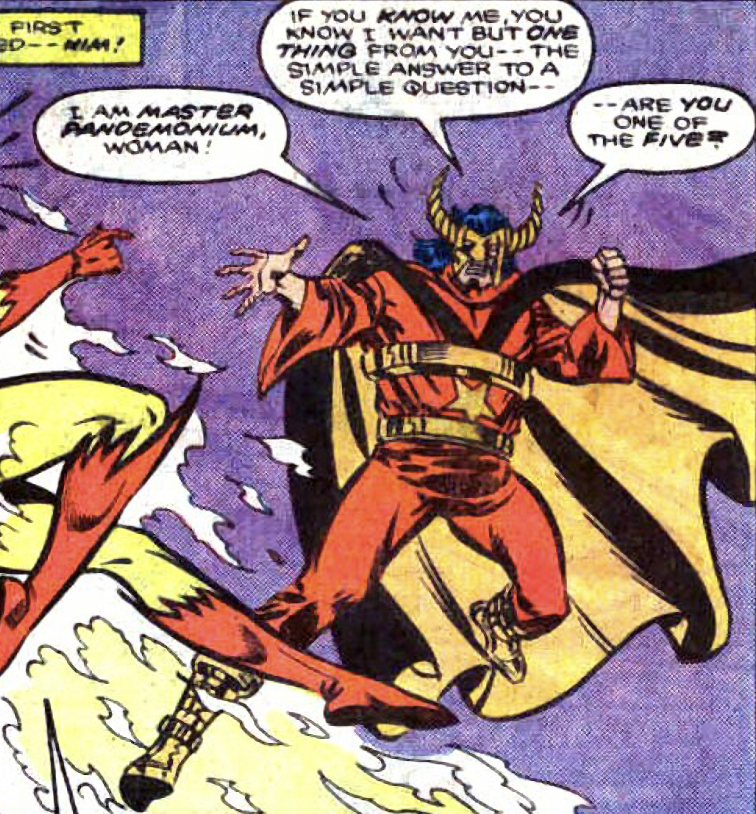 He's tracking Firebird because he thinks she's one of "the five" demons he's looking for.
And Wonder Man goes on the Tonight Show with Johnny Carson.