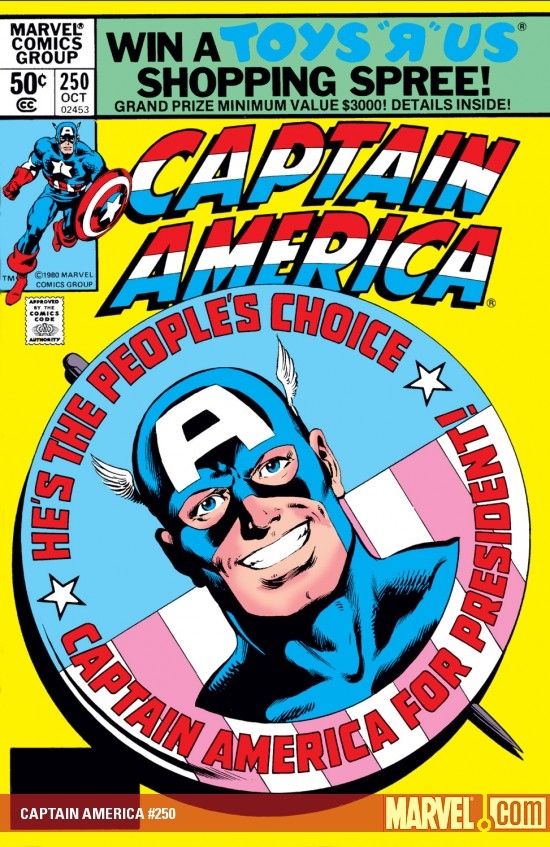 Check out the newspaper. I love it when they do credits like this. Cap spends the entire issue ruminating on whether he should run for President, after being approached by a new part…
…and in the process reviews his own origin and gets in touch with "the people. A very cool way to work in an origin story.  Lots of cameos as the world reacts.
And in the end, he decides not to run…
Also in this issue: Bernie Rosenthal moves into Steve's building.
And she wastes no time in hitting on Steve!
She's also supportive of Steve's alter-ego…
This helps set the stage for Steve being willing to reveal his super-identity to her, several years later.
Roger and John's run on Cap is one of the top 10 Roger Stern comics of all time.