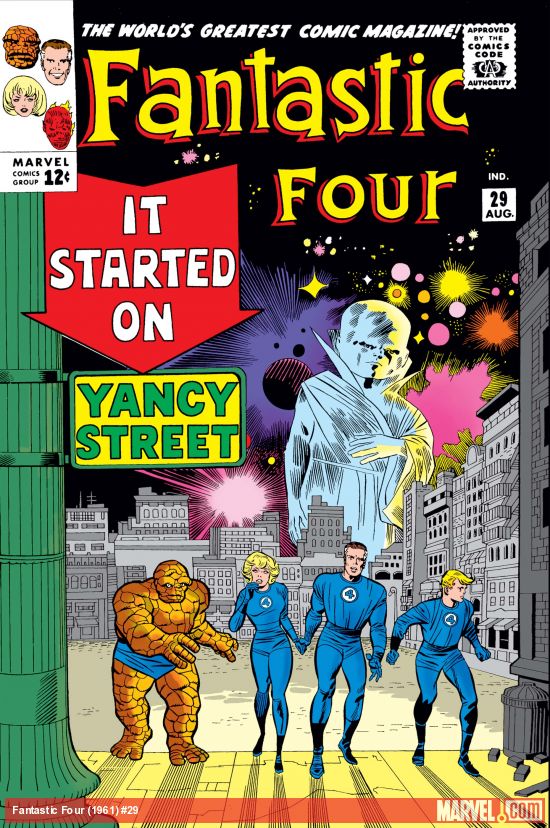 We start on Yancy Street.
And of course that means mischief.
"It Started On Yancy Street" starts with a bunch of practical jokes played on the team by the Yancy gang. Maybe it's a sign of their tremendous egos, but they can't imagine that a bunch of kids would be able to foil and roil them like this, so they start looking through their records to see if someone is backing them.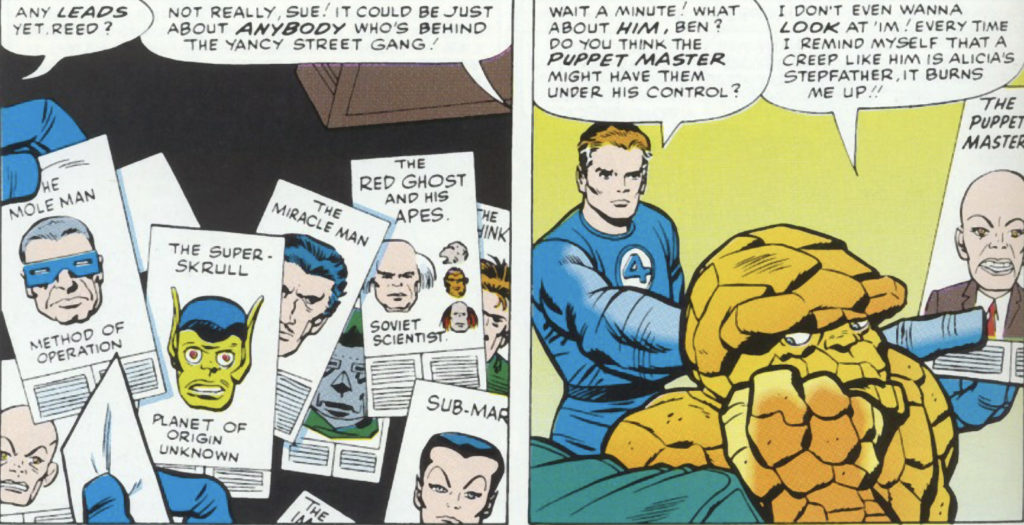 Interesting that they use what appear to be playing cards of their villains. Not even a computer. But hey, it's not without precedent.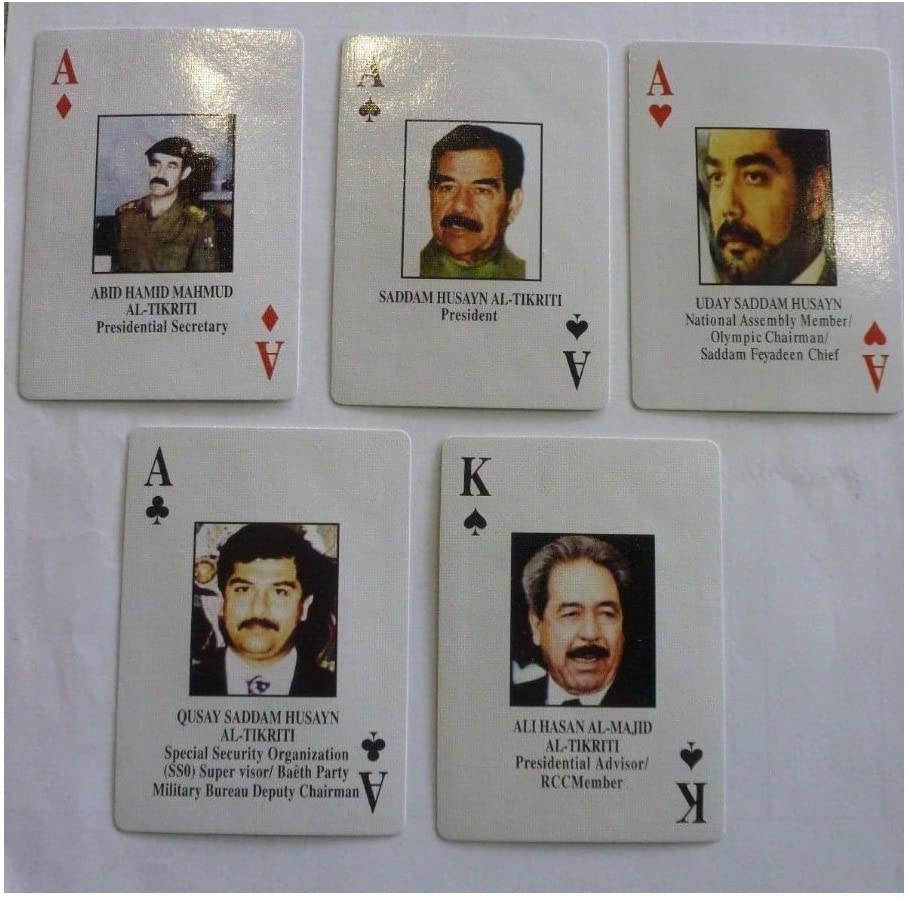 After the pranks continue, and Thing gets letterbombed (which, given modern history, isn't really funny), the team ventures back to Yancy Street for revenge, where they find…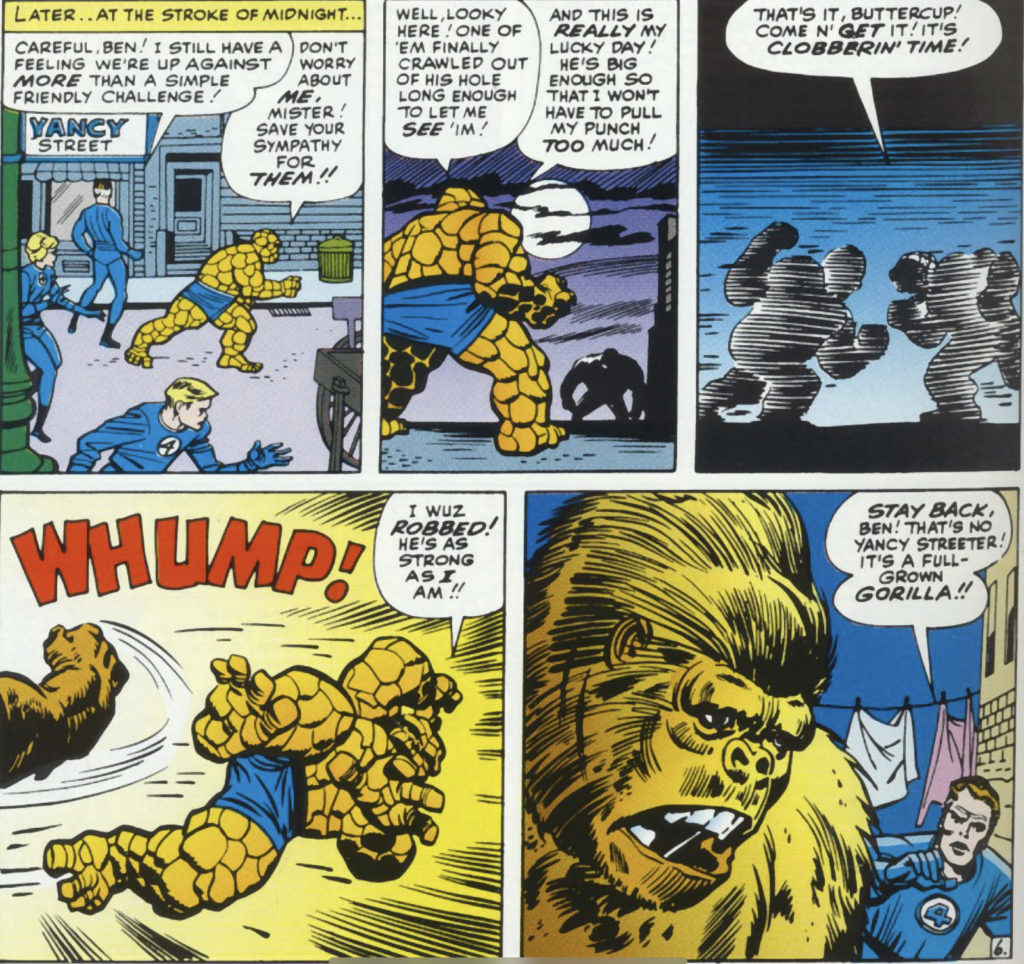 …And not just any gorilla: It's the Red Ghost and his Super Apes, out for revenge after the FF stopped him from claiming the Moon for his own property.
The foursome surrender after Red Ghost captures Johnny with, once again, an asbestos sheet, and takes them back to the moon.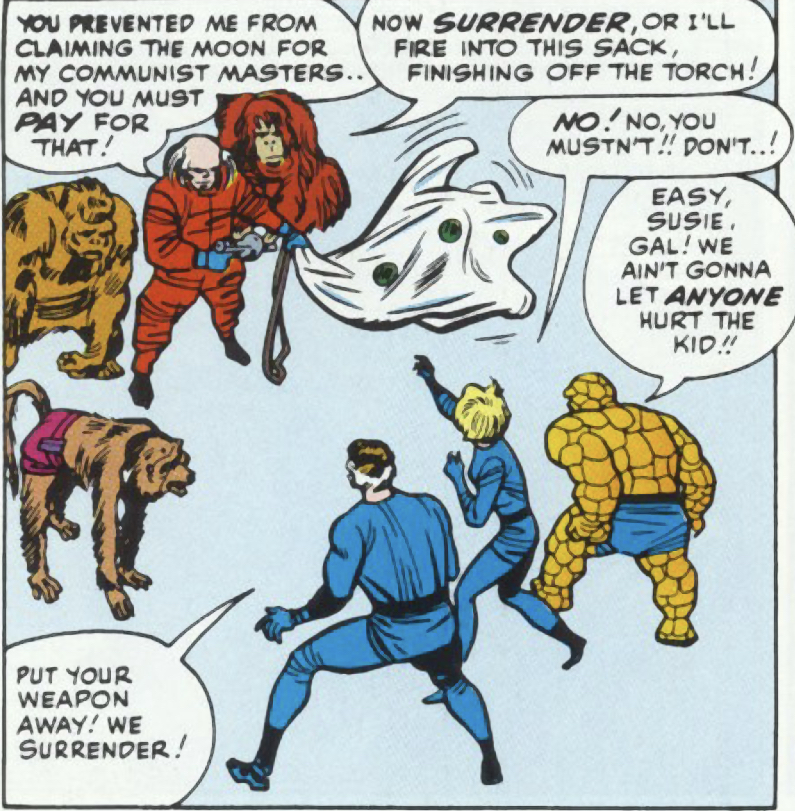 Which gives Jack Kirby to do his first photo-collage.  
He would use this throughout his career, as a way to push comic book art past its boundaries.
Red Ghost dumps the team on the Moon's surface, without oxygen, and they flee to the blue area for safety where they meet Watcher and he lets them play with his toys for a bit.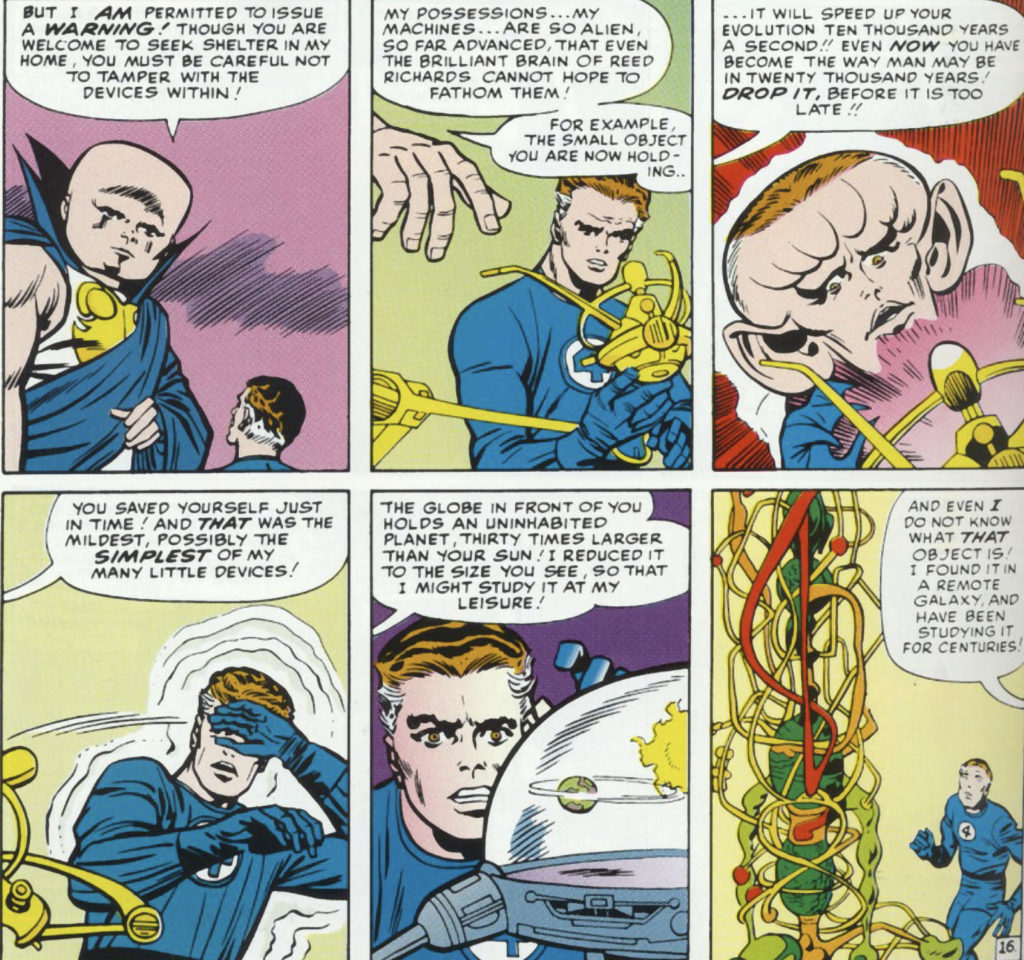 Putting to one side that even allowing a guy like Reed to see these kinds of things clearly violates Watcher's vow of noninterference (a vow he breaks more often than he keeps), it's interesting to think of Watcher as an anthropologist/social scientist–studying both alternate worlds and artifacts. I always thought of him purely as an historian.
And finally, Red Ghost is defeated by one of Watcher's items…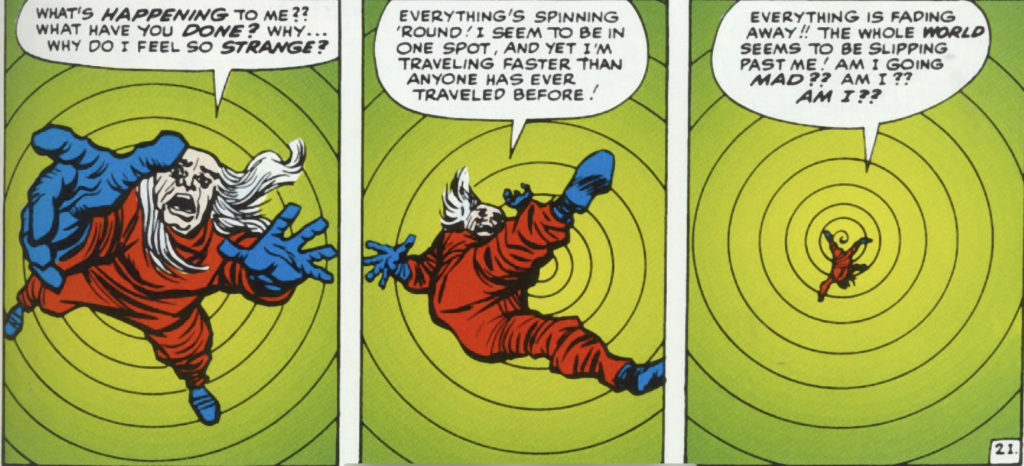 It's getting to be a bit of a trope here, having enemies fade away or shrink into nothing.
The apes flee in Red Ghost's spaceship, and The Watcher, under the rationale that the FF can't stay in his home, return the team to Yancy Street.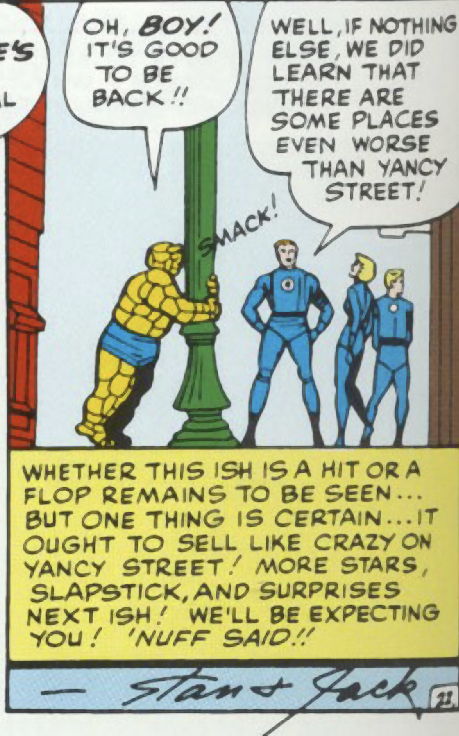 I did like Stan's little morality panels, which he used to close so many of his comics.