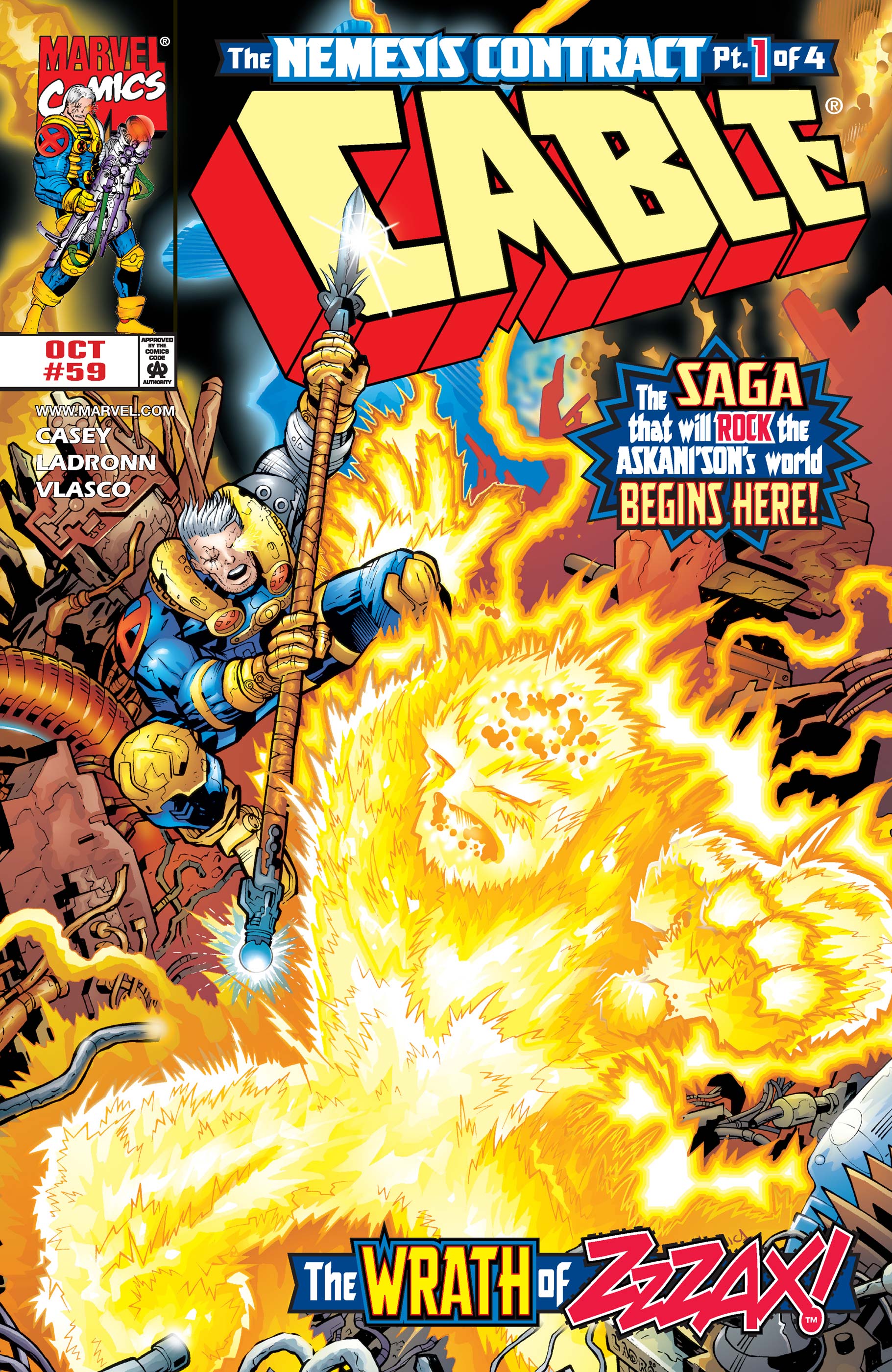 Cable goes from good to great with this story. And it starts with…Zzzax?!?
The main threat in this story is S.H.I.E.L.D. Nick Fury fires G.W. Bridge from his role of "Cable hunter," and immediately hires…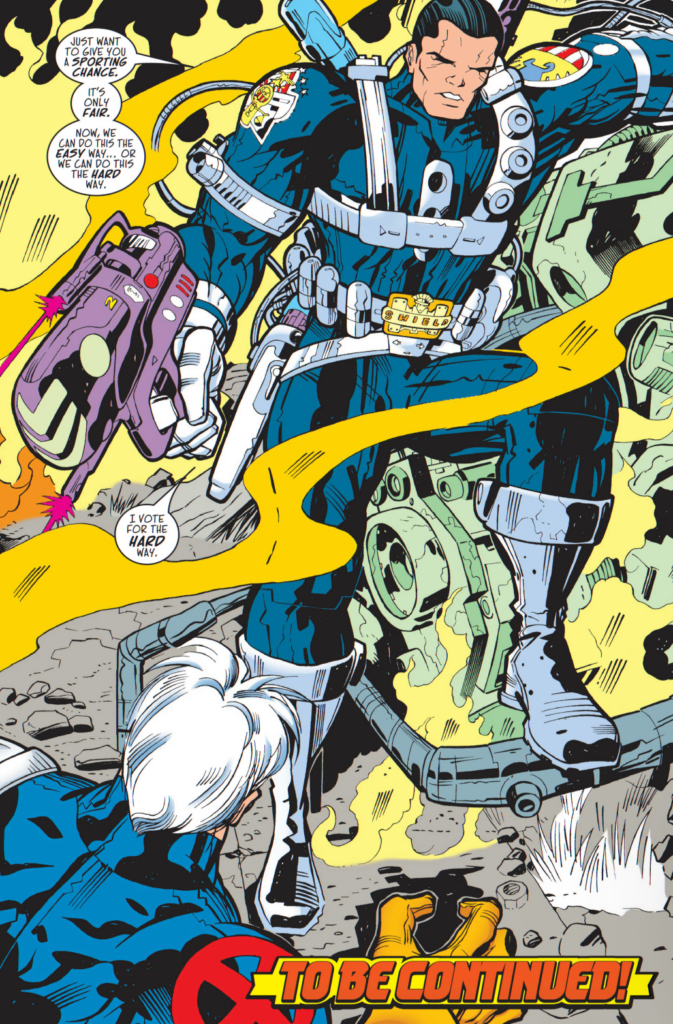 Agent 18: Jack Truman! To assess Cable's abilities, Truman unleashes Zzzax in Hell's Kitchen.
Cable is dying of the techno-virus, which makes the battle exceptionally hard for him.
Truman successfully captures Cable, weakened after his battle with Zzzax, but once he sees that Cable isn't as powerful as the SHIELD files indicated, Truman gets suspicious.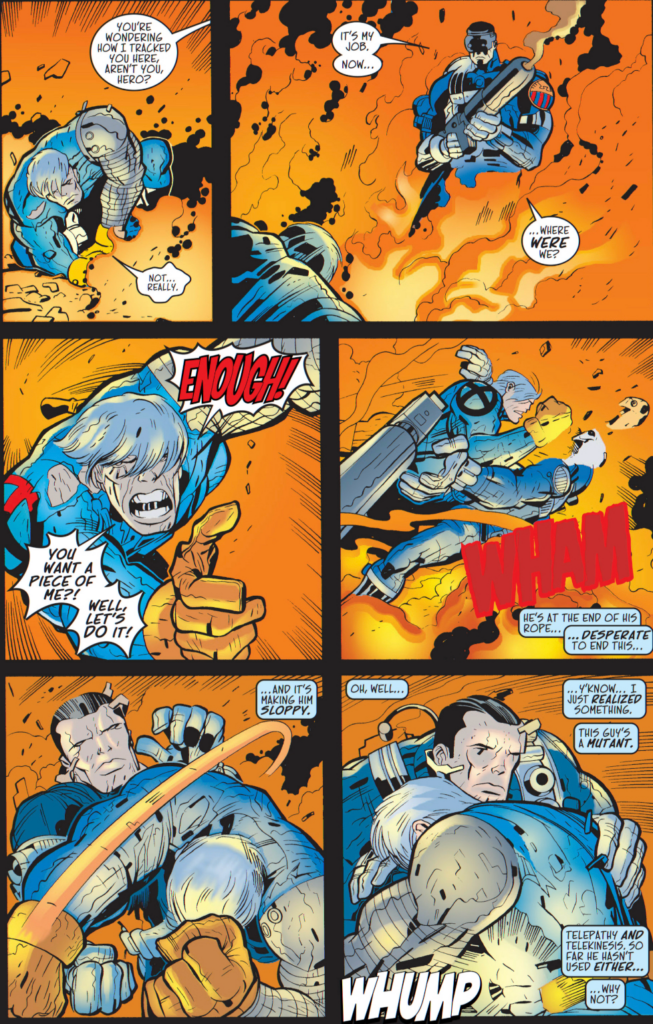 A defining characteristic of Truman is that he wants to complete his mission and capture Cable, but only if Cable is at his peak.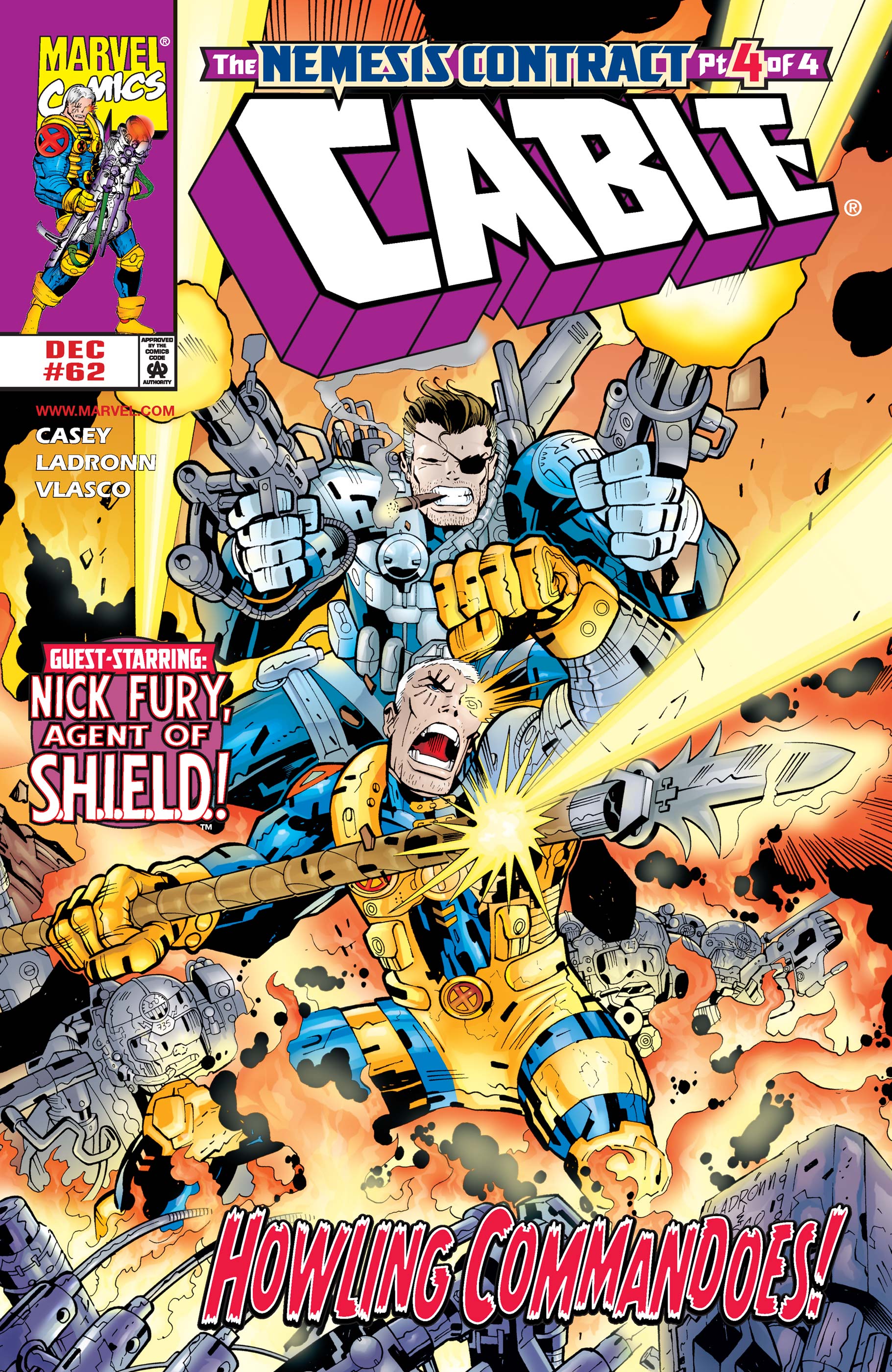 He uncovers a deep conspiracy.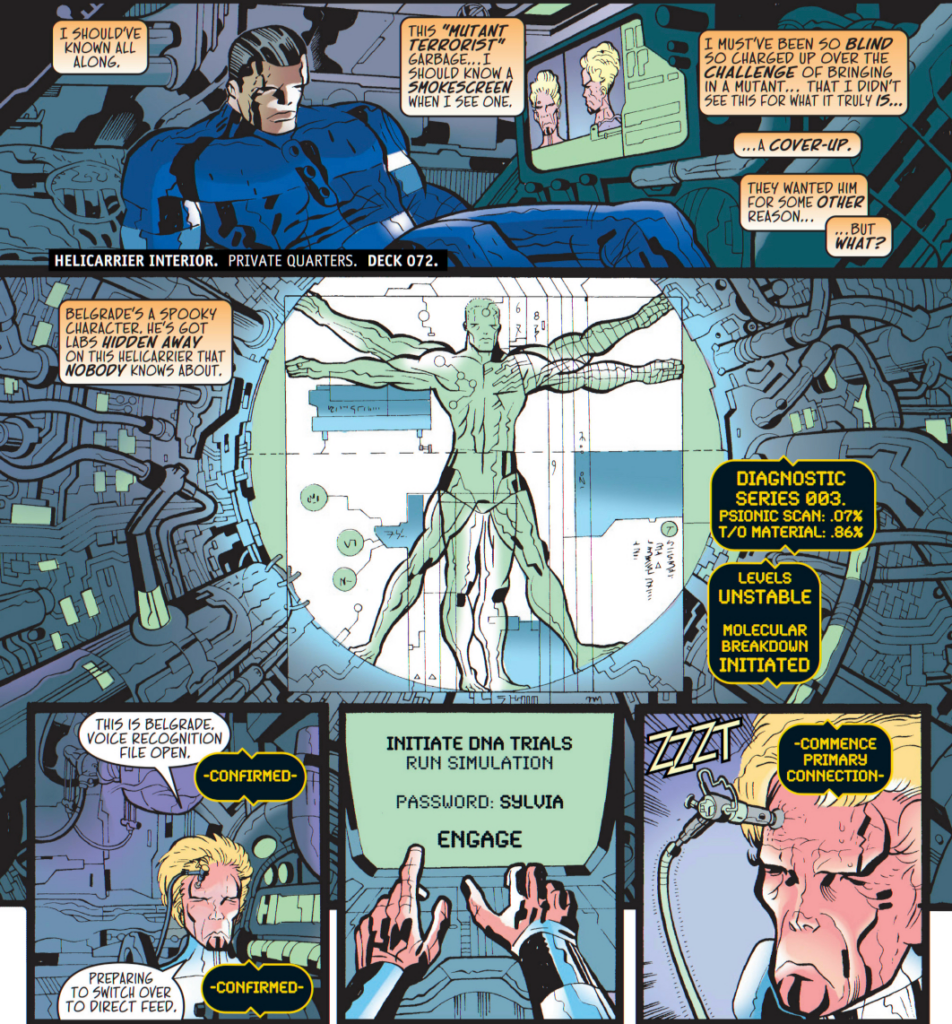 It ultimately leads to Nick Fury fighting off SHIELD robots on the helicarrier–robots designed to protect, but who get infected with the techno-virus. Under the influence of the virus, the robots think Nick Fury is a Nazi–an apt parallel, given that they were hunting Cable down for no reason other than that he was a threat to their superior power.
Fury's team is saved by Cable, who gets his full powers back, has a big showdown with Truman, and nearly crashes the carrier. Truman is nearly killed, and ends the story in an isolation chamber–horribly injured.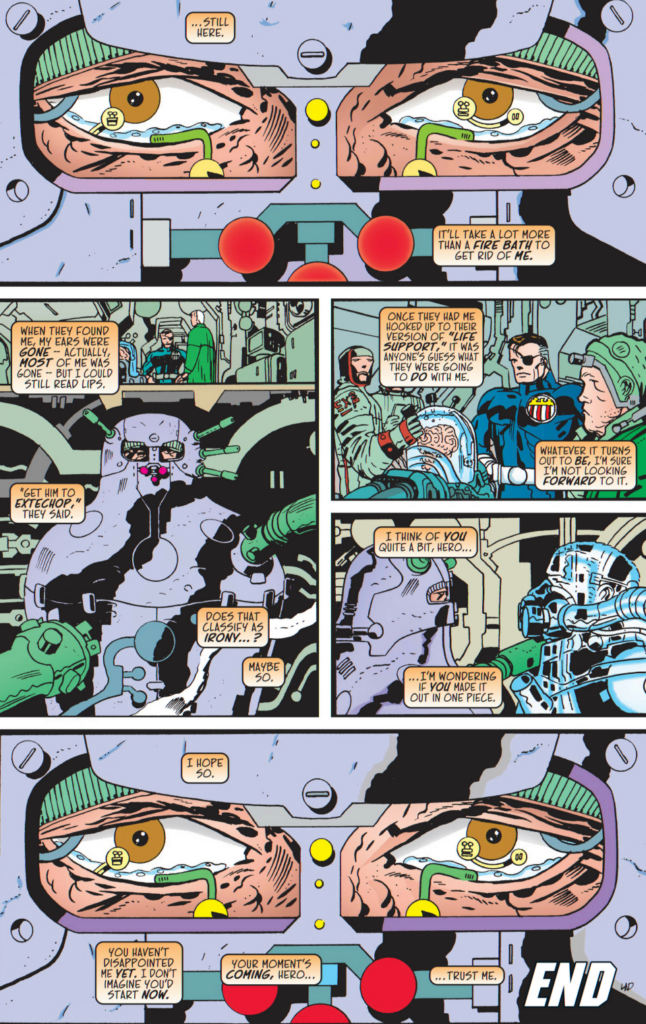 So, this is really an origin story for Agent 18.
Complex writing, wonderful Kirbyesque art, a depiction of SHIELD and Nick Fury that harkens back to the era of Steranko…This is as good as late '90s Marvel ever got.