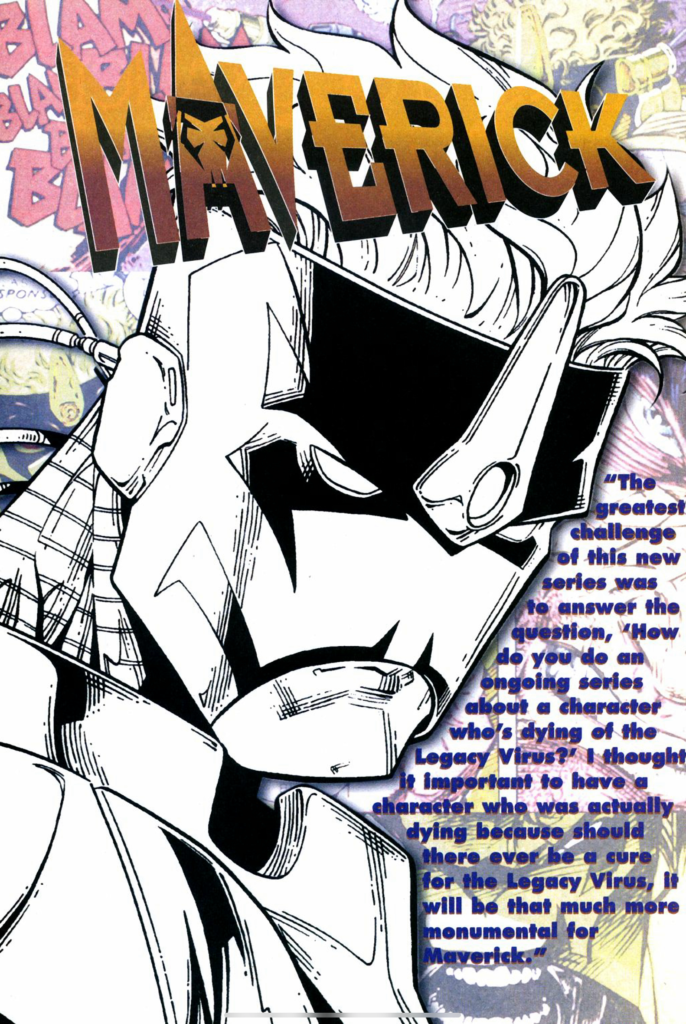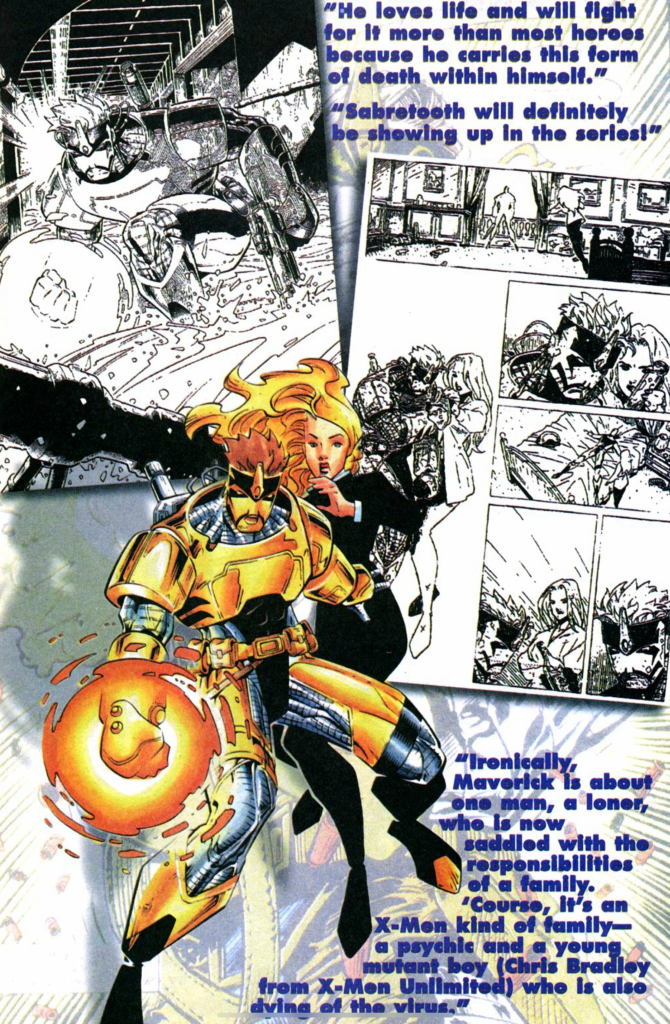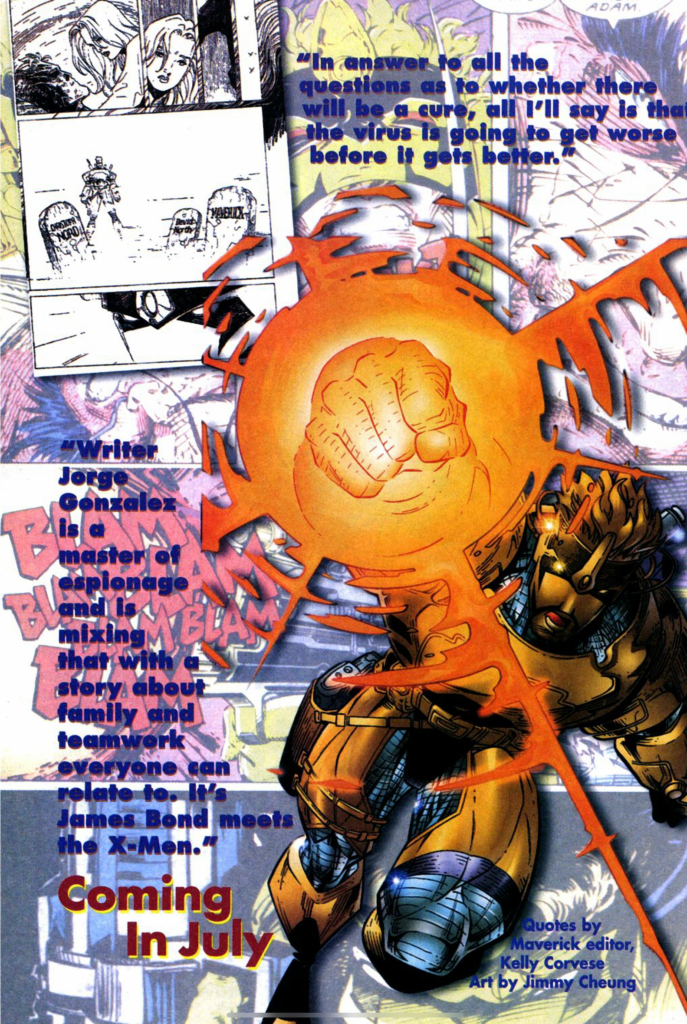 This comic got a three page house ad.
Marvel really wanted to sell you a comic about Maverick
Maverick is associated with Wolverine on an international level. He was a spy back when Logan was, too, and a lot of this comic develops that past–with the Molina (a Russian crime family) being a primary antagonist. Specifically, his past Iron Curtain connections manipulate him into trying to kill his former boss in Team X, and Alpha Flight hold him off until he realizes he's been tricked.
Maverick is navigating these adventures while secretly suffering from the Legacy Virus.