A few issues ago, Spider-Man defeated Smuggler (who is Eric Josten, aka the first Power Man). Turns out, he was working for the mob and they've kidnapped him so he can't rat them out (why didn't they just kill him?).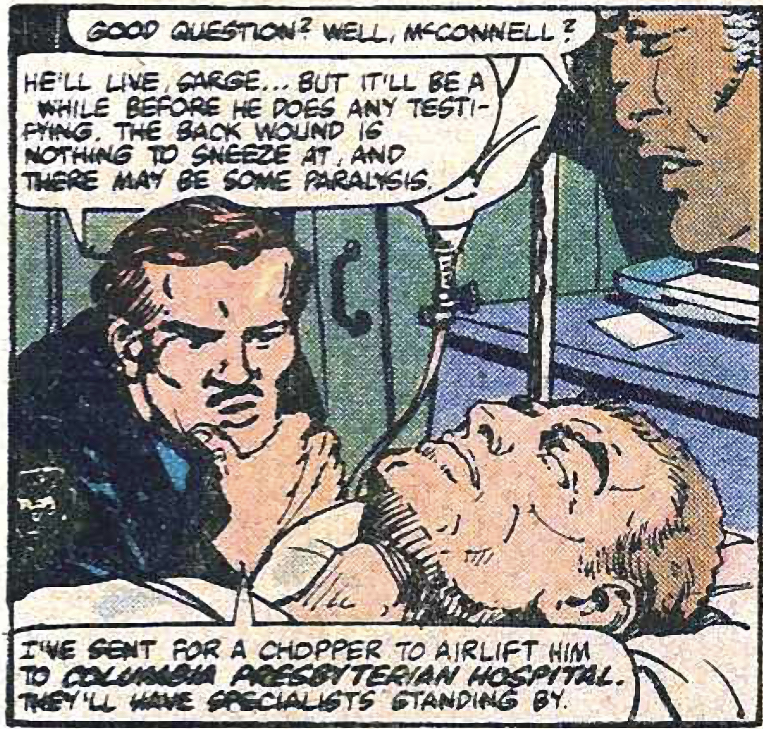 Spider-Man rescues him, but Josten gets shot in the spine and we're told he'll never walk again–plus he's in a coma.
The story isn't bad, just generic. The really odd thing is how much work Roger Stern is putting into the Eric Josten character–a throw away guy nobody cares about.