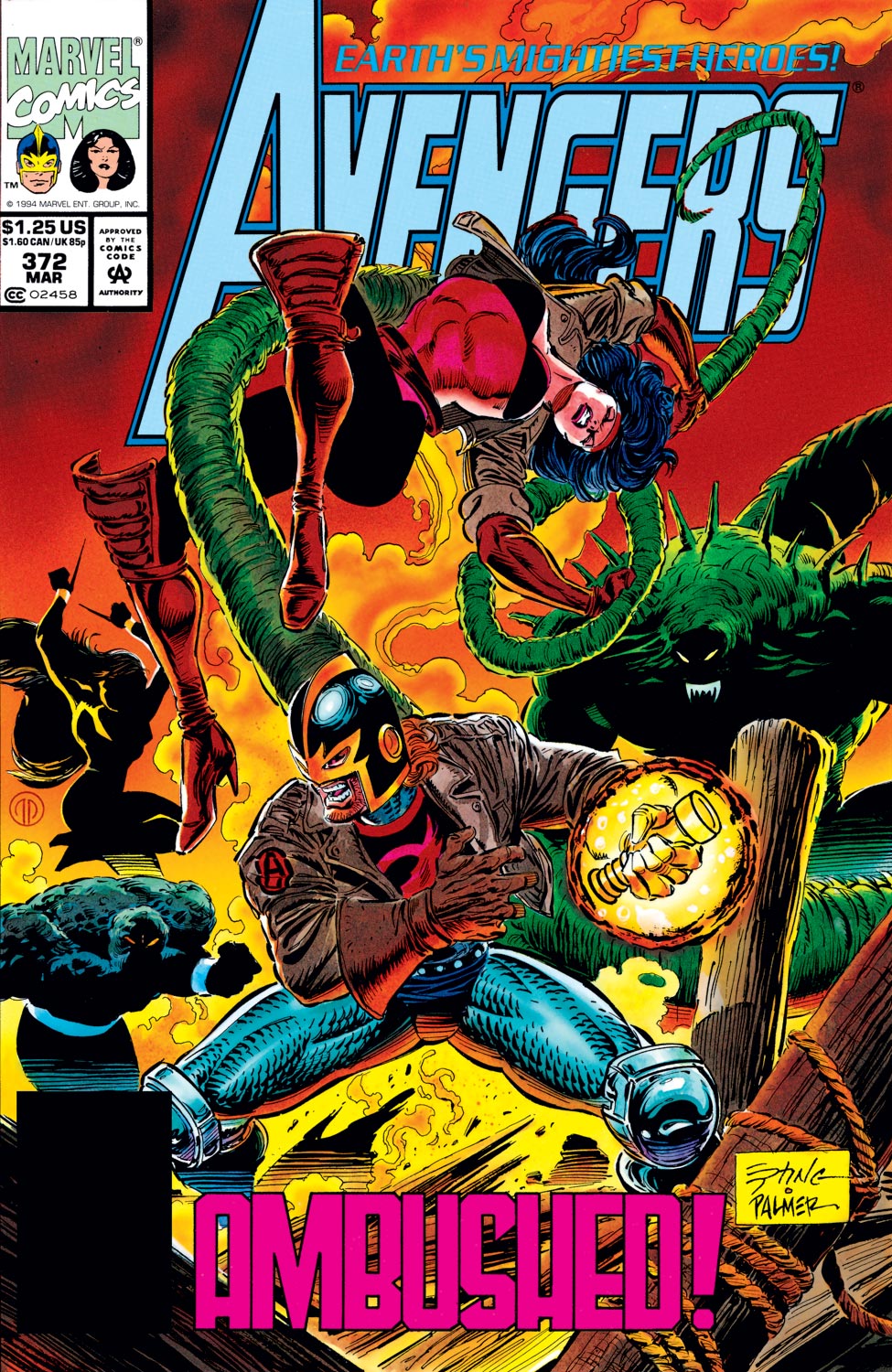 It starts kinda noir-ish, which frankly is where Steve Epting is at his best. Sersi is arrested for murder.
Then, we finally get confirmation on Proctor's true identity…
He's an alternate reality Black Knight.
The story is verrrrrry confusing. And I don't like alternate reality characters. But from what I could "gather" (see what I did there–because Proctor's team are all called Gatherers?), most of what happens in this story gets undone by a Watcher.
This is a good thing because in the war against the Gatherers, Avengers Mansion, the Brooklyn Bridge, and a bunch of other things get razed to the ground.
And in the end, Sersi kills Proctor, and then Sersi runs to a pocket dimension where no other alternate timeline Dane Whitmans will be able to find her. The good news is, she takes Black Knight with her.
Of course it's not permanent, but it's a decent story.
Bob Harras will never be my favorite Avengers writer, but he's far from the worst. He writes a few more issues of the book after this arc, but they're scattered between other much worse writers (I'm looking at you, Joey Caliveri). To me this should mark the end of Harras' run. It puts the period at the end of the Proctor story and wraps things up nicely for a new writer to take over.
Instead, The Avengers plunges into Event Hell. About six issues after this, all we get is crossovers crossovers crossovers.