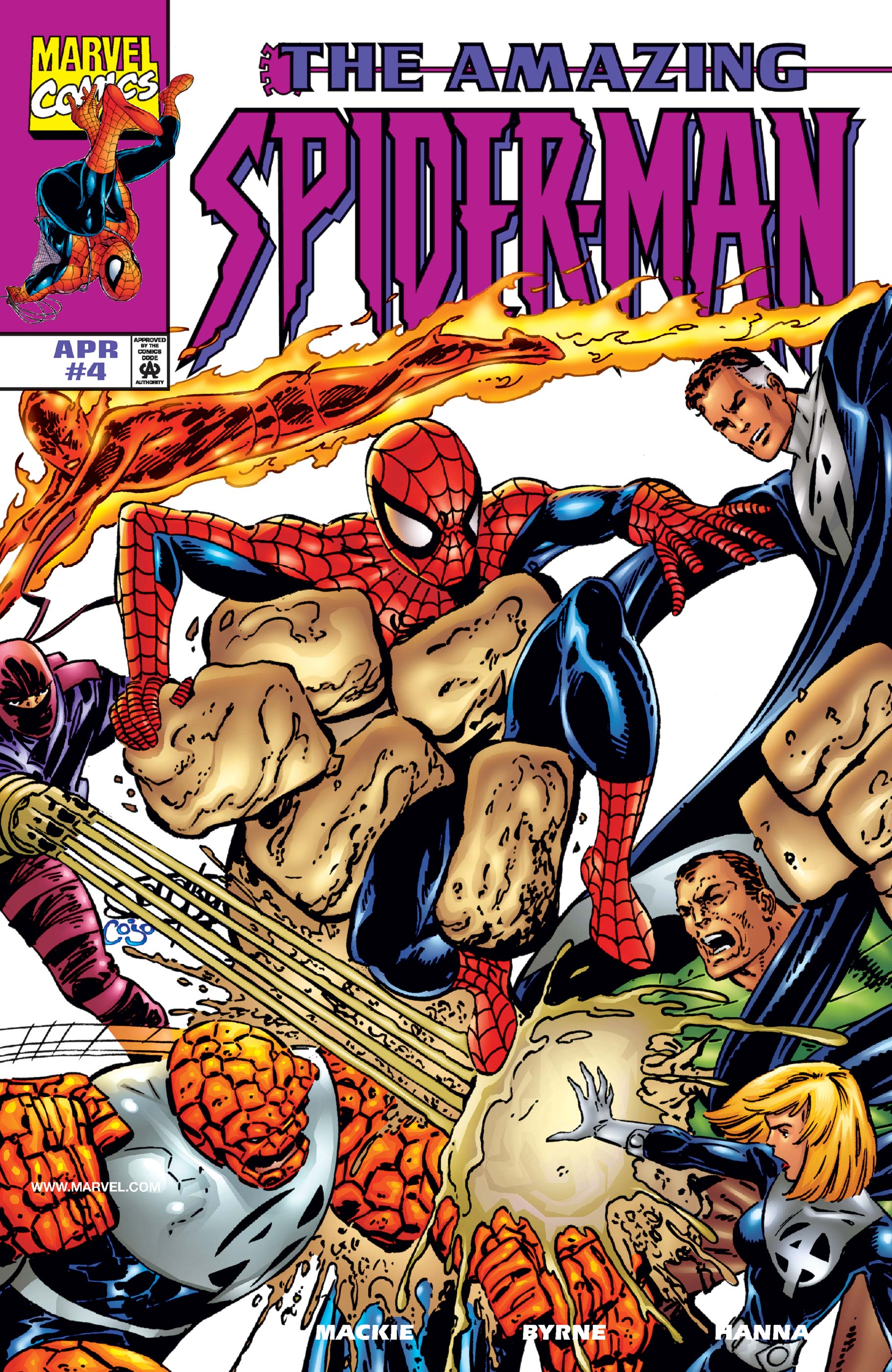 Human Torch ogles Mary Jane.
Then Spider-Man and the Fantastic Four fight Sandman and Trapster, who were hired by someone (unidentified) to kill a Senator.
I have a little whiplash trying to figure out where Sandman is aligned. He's been a mercenary, a villain, and even a member of the Avengers.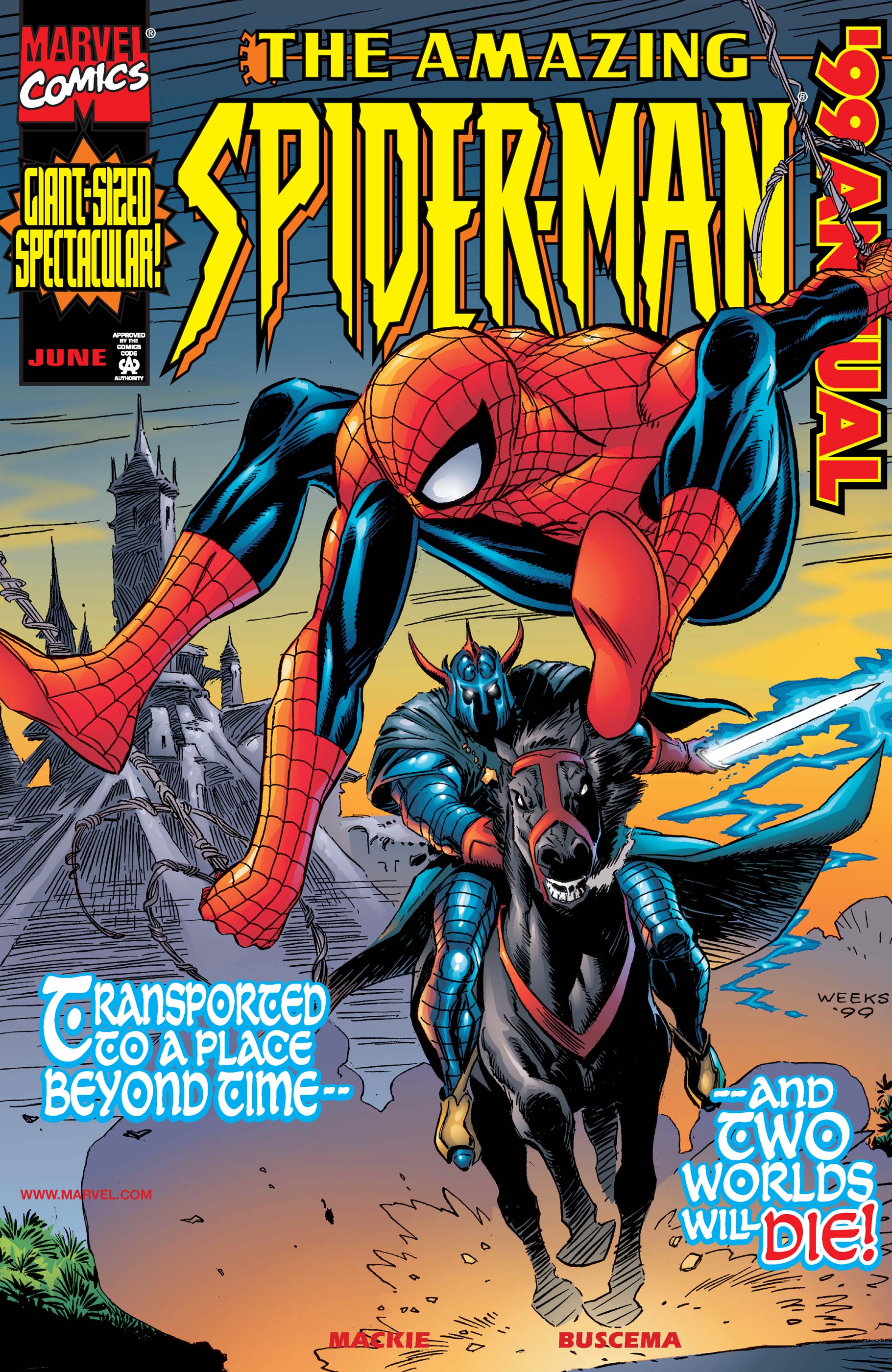 The story leads directly into the 1999 annual, an interdimensional epic. When it's over, the evil Senator is left unresolved but Wizard is tossed into the Negative Zone.