A double-sized issue featuring the first appearance of Black Spectre, a Mayoral candidate who is basically a negative-polarity Moon Knight with a much more violent streak. As you can see, this allows Bill Sienkiewicz to use a lot of black ink and play with that kind of deep contrast. So, as usual, it's an artistically wonderful issue.
It's also really interesting to see a "villain" who is running for mayor—and we get some deeper Koshnu interplay.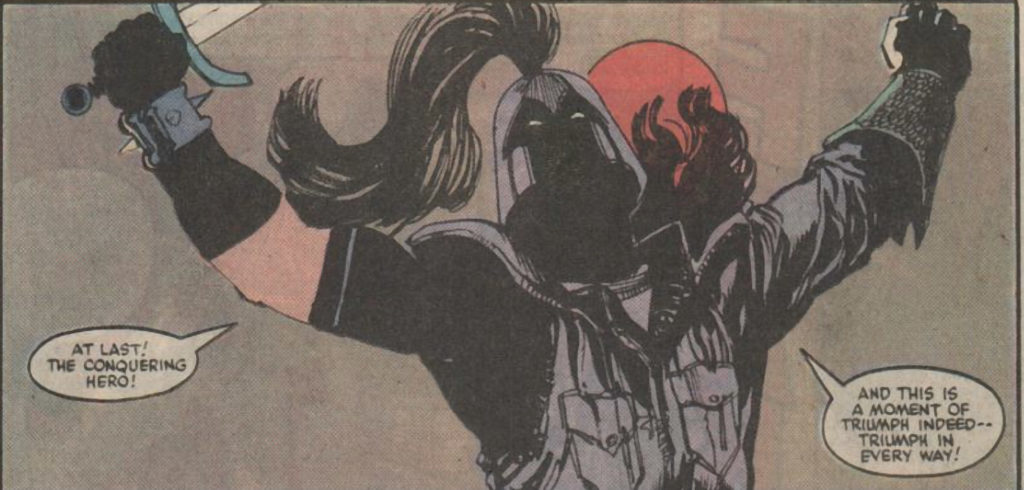 It's an oversized issue, allowing for a fully decompressed story. Very well done, and in the end Carson Knowles (Black Spectre) is exposed and sent to jail.
I don't know if this should remind me of Frank Miller, who had many similar kinds of pages, or if Miller should remind me of Bill Sienkiewicz. Their styles developed together. But I love the way the lettering is part of the story, and the panelwork feels so organic. Brilliant.