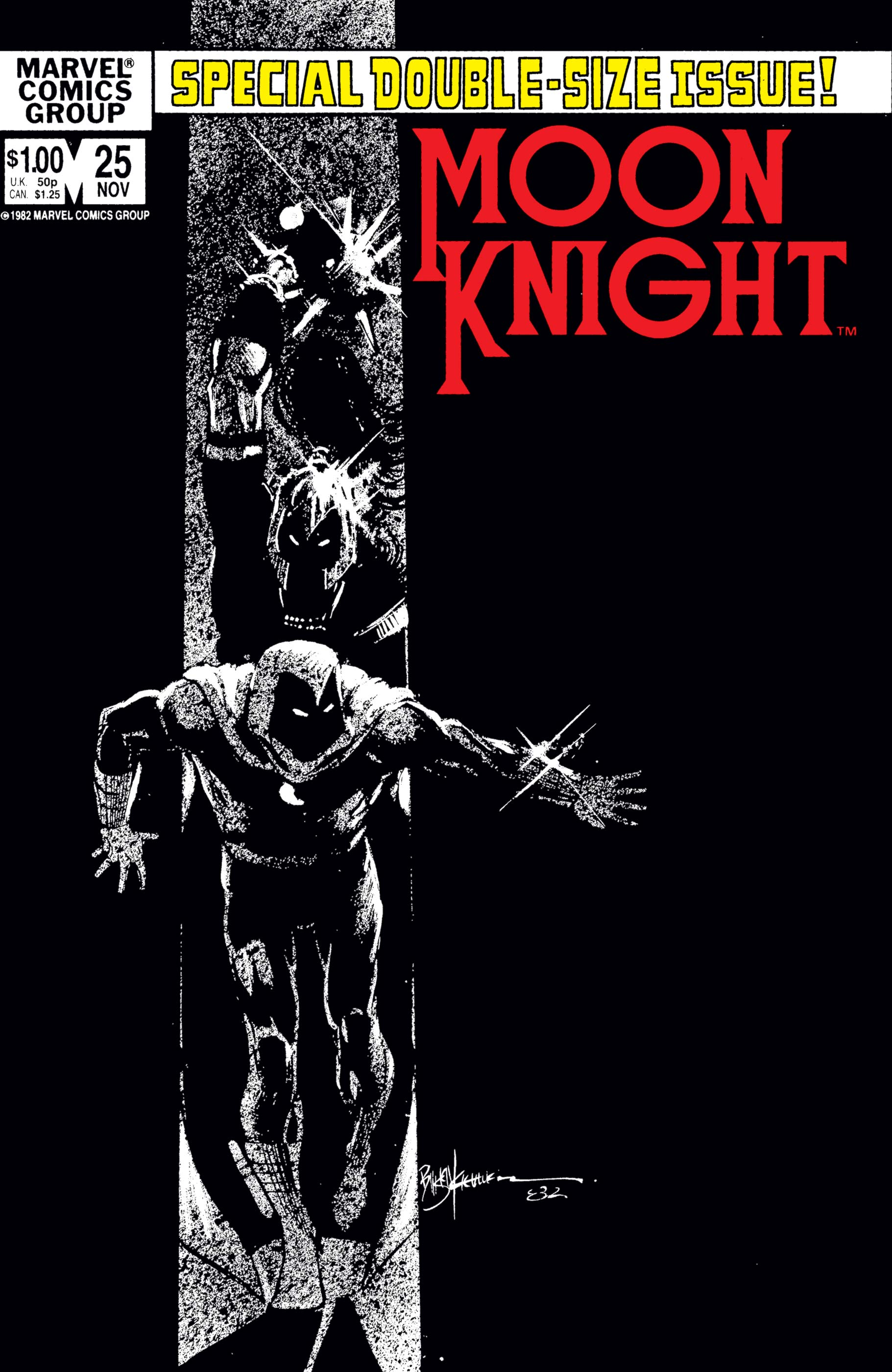 A double-sized issue featuring the first appearance of Black Spectre, a Mayoral candidate who is basically a negative-polarity Moon Knight with a much more violent streak.  As you can see, this allows Bill Sienkiewicz to use a lot of black ink and play with that kind of deep contrast.  So, as usual, it's an artistically wonderful issue. No wonder they promoted it with a special house ad.
It's also really interesting to see a "villain" who is running for mayor—and we get some deeper Koshnu interplay.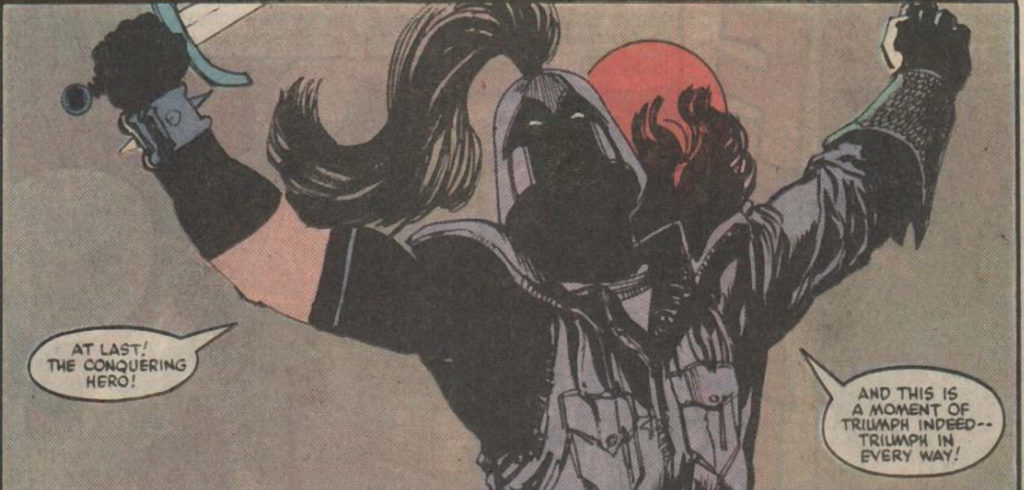 It's an oversized issue, allowing for a fully decompressed story. Very well done, and in the end Carson Knowles (Black Spectre) is exposed and sent to jail.
I don't know if this should remind me of Frank Miller, who had many similar kinds of pages, or if Miller should remind me of Bill Sienkiewicz.  Their styles developed together.  But I love the way the lettering is part of the story, and the panelwork feels so organic.  Brilliant.
At the back of this comic, Bill offers "A Tale of Three Covers…" It's pretty cool.