Johnny Blaze, who is no longer Ghost Rider, becomes the first member of The Defenders' Weirdos Auxiliary. I wish this had become a spin-off book. Even with the typo apostrophe.
Then, the team goes to New York to seek a cure for Angel's blindness where they fight Andromeda and Hotspur.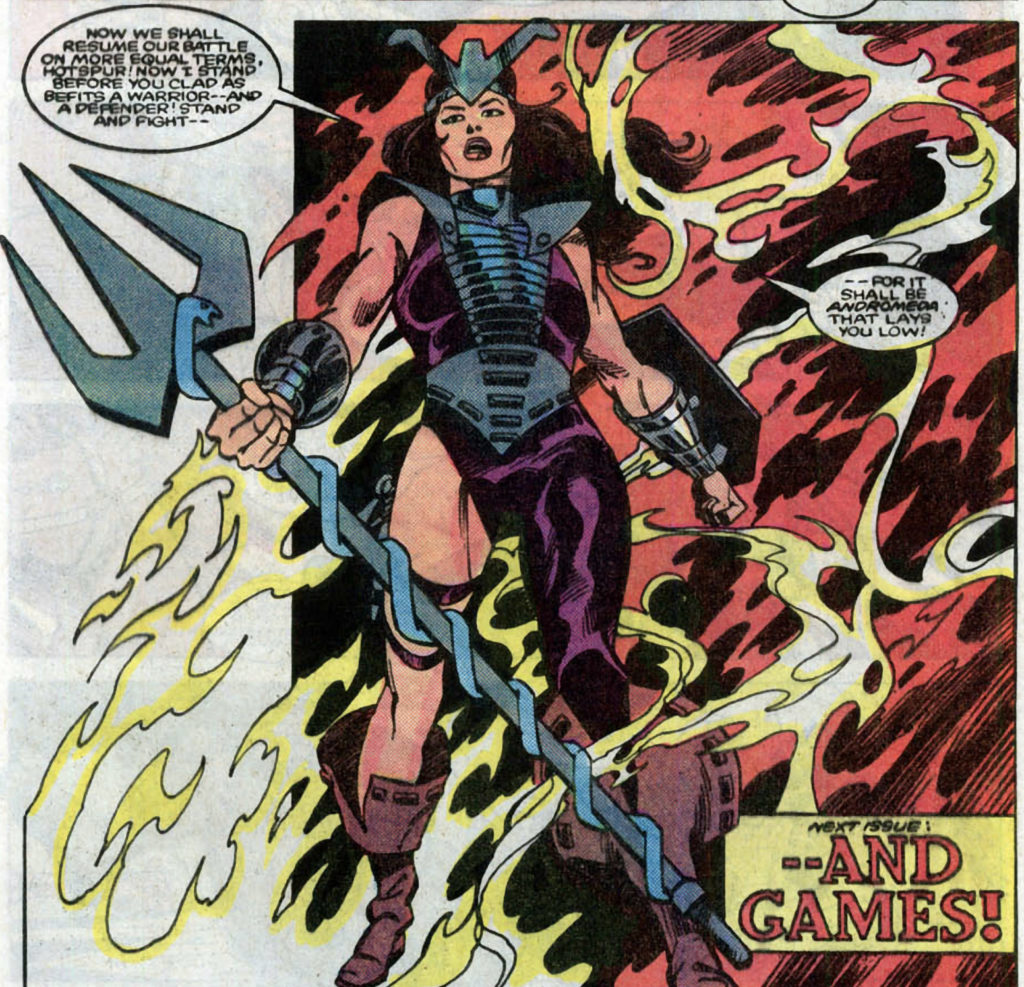 If she's from Atlantis, why isn't she blue?
Also, there is the first appearance of Interloper, the next foil for the team.
Art by Luke McDonnell (#146), Don Perlin (#147)