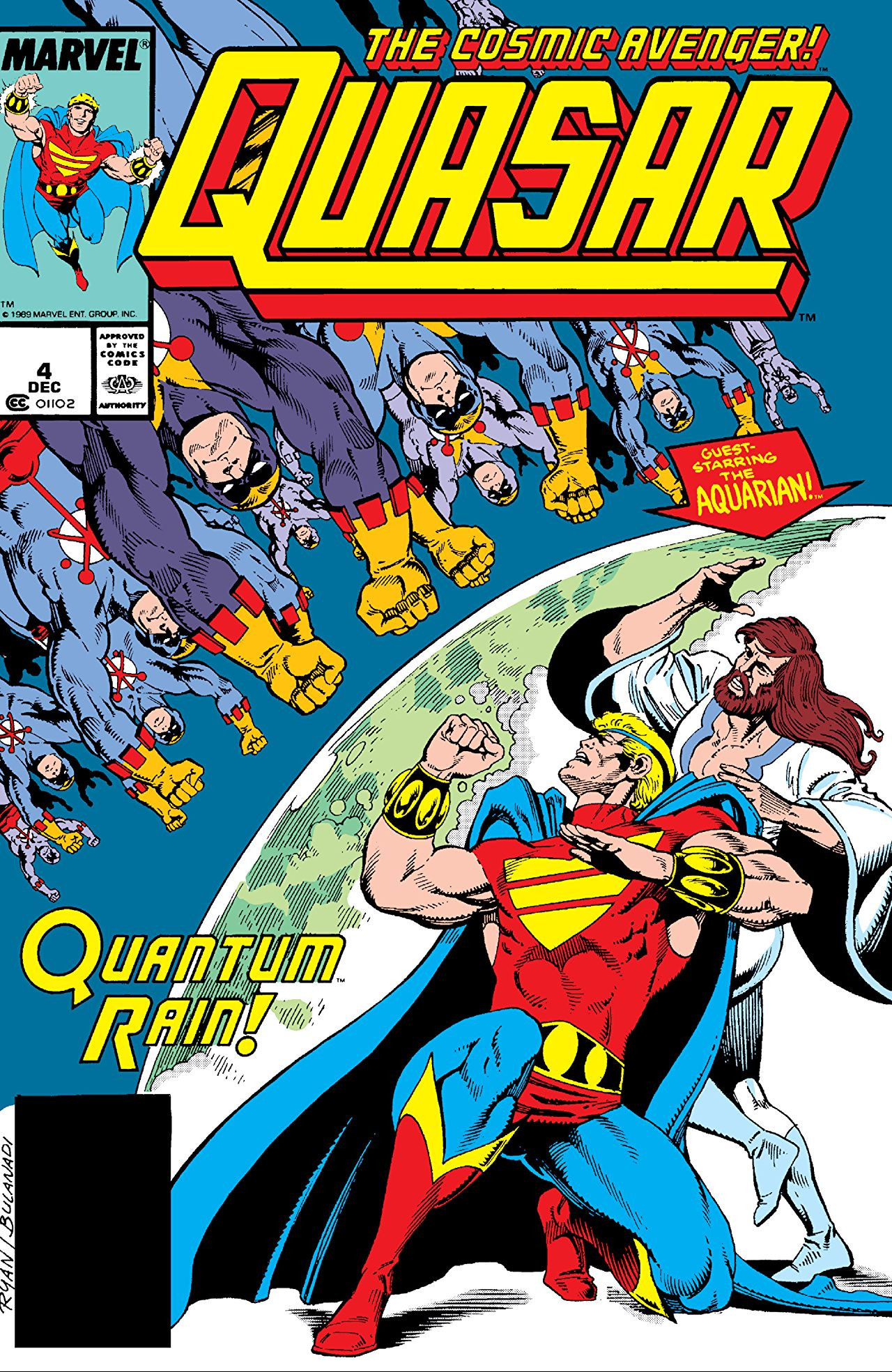 In which Quasar takes on the title "Protector of the Universe" and, with the help of Eon (who is a living alien detection device) searches out extraterrestrials on Earth to see if they're dangerous.
Crazy.
Eon sends him to a hippie commune where Quasar finds Aquarian.
It leads to an expanding on Aquarian's alien origins, and I'm assuming most people don't care about this at all, especially since Aquarian hasn't been used as a character since 1993.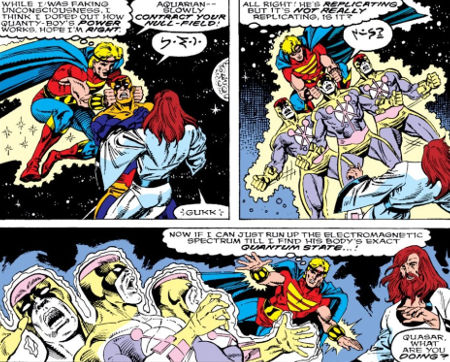 The two characters fight Quantum, from an old West Coast Avengers story, and learn that Quantum is from the same alien race as Aquarian.  Both Quantum and Aquarian will appear one more time, in a future issue of Avengers West Coast.