I don't think Stan Lee really knew how to write Daredevil. He knew how to conceive the character, and had great ideas and storylines, but the words themselves…Don't match very well. Stan just isn't a "dark" guy.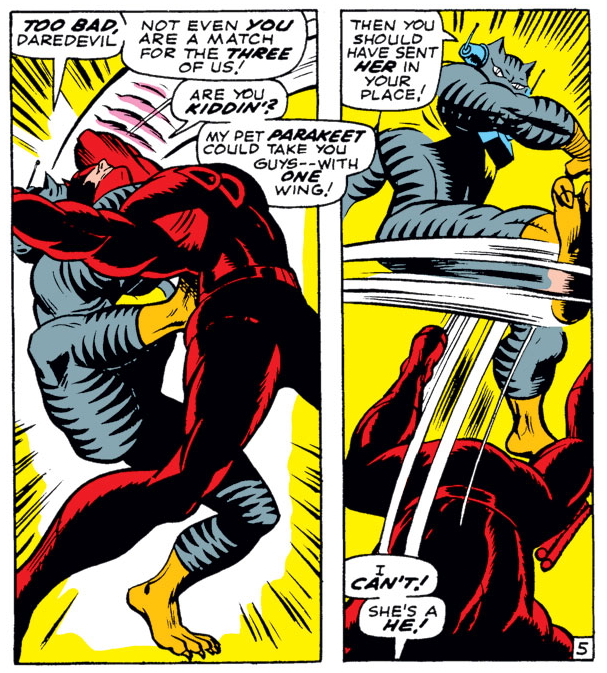 The Mike Murdock concept is actually pretty radical, pretty meta: A blind superhero creates a sighted twin to serve as fake secret identify of the superhero, all so that he can finally date woman who loves Daredevil, Karen Page. It all turns out wrong, of course, so he has to kill his twin.
But then, when that's over, who will be Daredevil?
The villain, called The Exterminator, will become Death-Stalker in about a decade.
Nice way of illustrating his impaired radar:
The story is pretty convoluted. Short version: Exterminator hires the Ani-Men to take out Daredevil using a gas that takes away his super senses, and in order to defeat them, Daredevil fakes his own death.
At the end of these issues, he is believed dead.