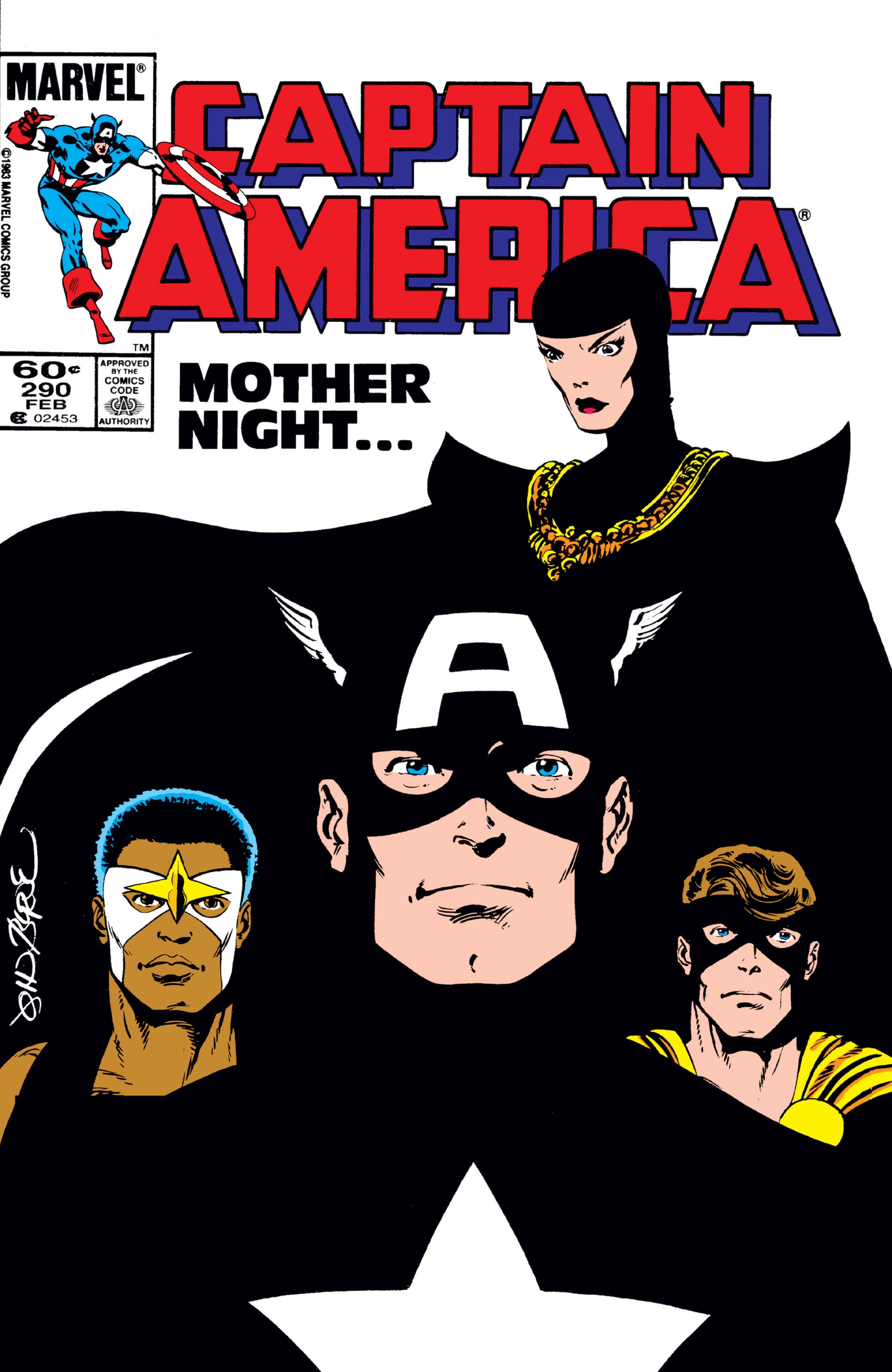 Great cover. John Byrne.
Falcon returns, because Sam Wilson lost his bid for Congress.  Not sure what this will mean for the Nomad/Cap partnership, but Nomad's afraid of Redwing…
…and Falcon thinks he's a racist, so it's not off to a good start.
Nomad's not just a bit bigoted about race; he also appears to be homophobic.
His past is that he was a 1950's "purebread" hero so I guess this is about right.
The rest of the arc is building up a plotline that will culminate in issue #300. Nomad is having visions of an aging Captain America and someone with eyes of red.
Meanwhile, Steve's gay friend and neighbor Arnie Roth has his apartment invaded by Baron Zemo and a new villain, Mother Night.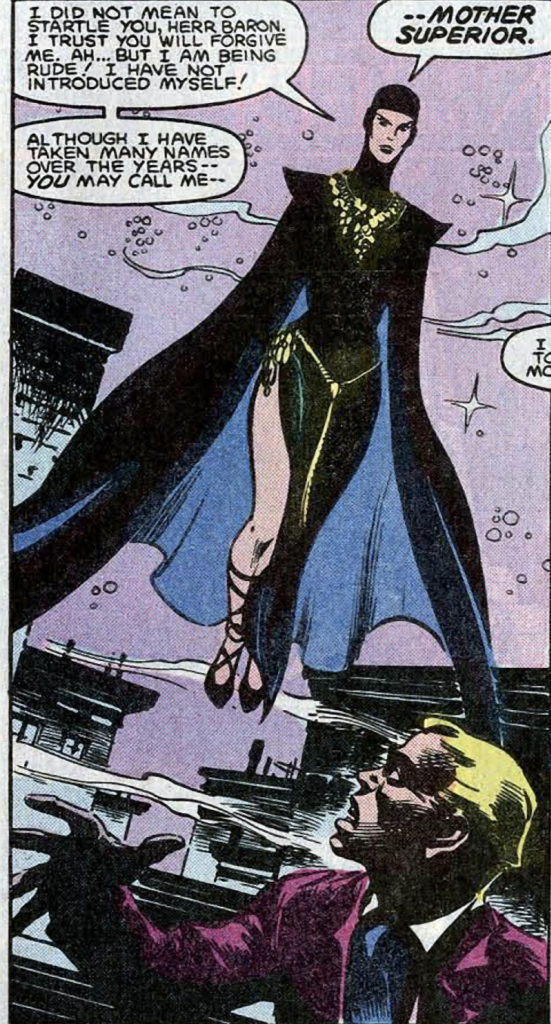 Ooops. The cover calls her Mother Night. Here, she's Mother Superior. Her daddy is…
Red Skull.  Who is now old and bedridden.  Not clear how Arnie Roth fits into all this.
Bernie and Steve continue to be the best couple in comics.
Ron Frenz takes over on the art, and the difference is quite notable.  And not in a good way.  Fortunately, it's just a fill in.  Frenz isn't bad, he's just not nearly as well suited as Mike Zeck for this character.