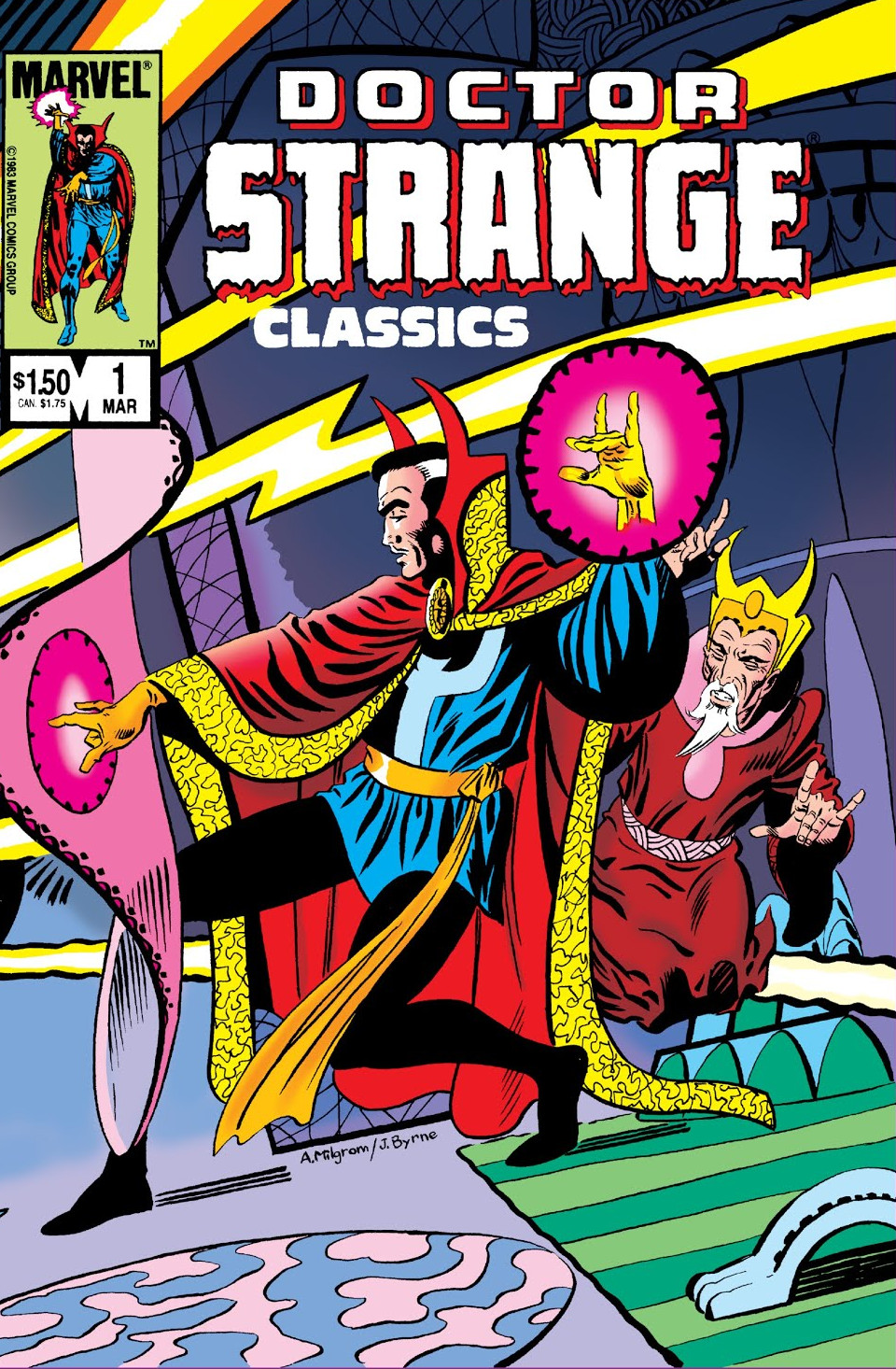 This series reprinted the early appearances of the good Doctor, which originally appeared in Strange Tales. This was back before Trade Paperbacks and online libraries existed, when reprint comics were the only way to read these classic stories (unless you could afford to spend hundreds of dollars on back-issues).
Although there was no new content in these issues, there were some really cool pin-ups. The above beauty is by Jon J. Muth. This one is by Carl Potts.
Here's the others I thought were really good. Tony Salmons:
Steve Leialoha:
Dan Green:
The great Art Adams drawing Umar…
Kevin Nowlan:
Michael Golden:
They really got big names for these! Here's Bill Sienkiewicz:
Not sure why Werewolf is in there. Maybe it's a cover for a project that never got off the ground?
And finally, P. Craig Russel gets whimsical…