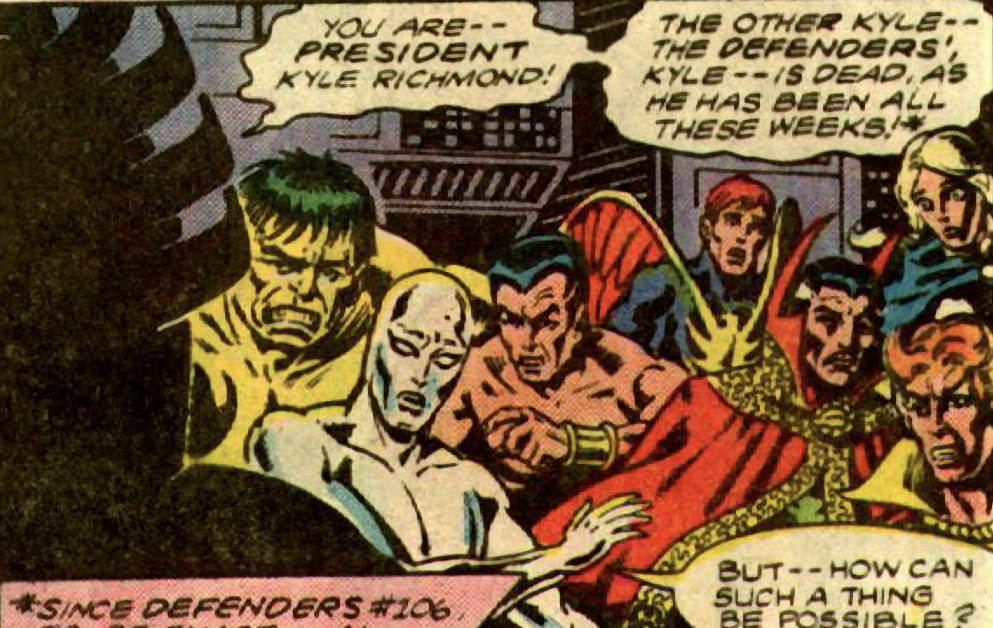 This issue starts by resolving the "which Kyle is which" story, confirming that Kyle Richmond is dead–killed by Overmind, inadvertently.
Then, it's a very fun and crazy story.
On the way home from the Overmind adventure in issues #112-114, Beast, Gargoyle, Val, and Namor end up in a Suessian dimension. It's a wild and very, very fun issue. Inconsequential, but lots of fun. For example, Namor swims in a sea of Stawberry Malted. The team has to help the weird creatures who are going through an oppressive war. Then, Namor finds out what the cause of the war is…
Here's how it ends.

Also: Another Elf with a Gun sequence. Love these.