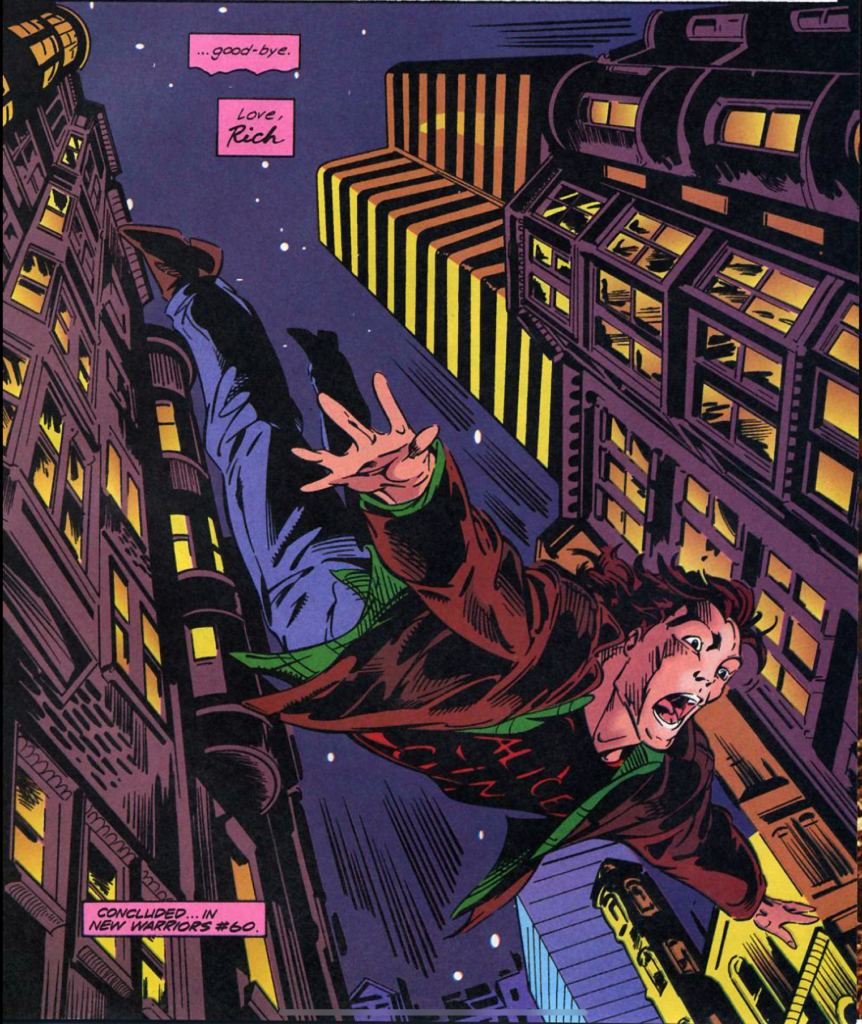 In the finale, Adora decides to take the Nova powers back from Richard Rider and give them to a Xandarian named Garthan Saal, and Richard decides to kill himself. (Garthan has been a minor character with several appearances before this.)
It continues directly into New Warriors #60, where he is rescued by Turbo.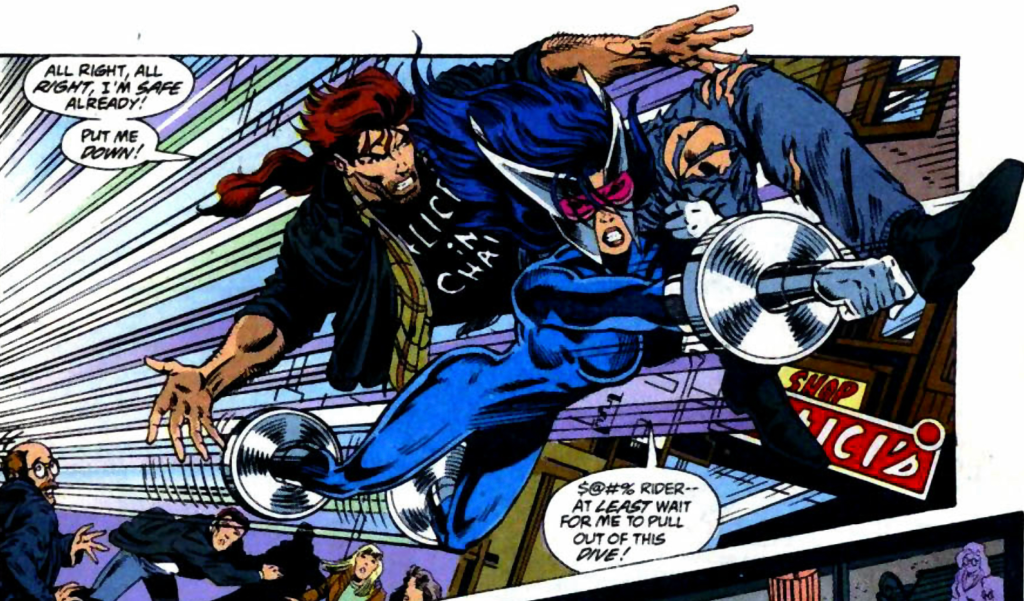 Some other loose ends are tied up and Nova's book is done.