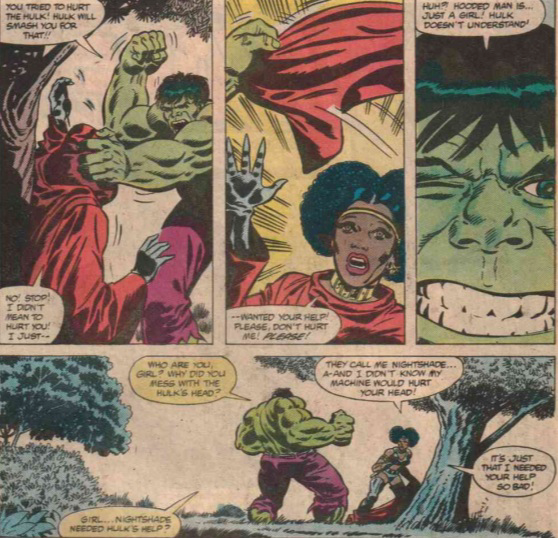 The villain Nightshade tricks Hulk into allying with her. That's basically the premise. From there, Hulk is tricked into fighting heroes. Do you need more than that? Why?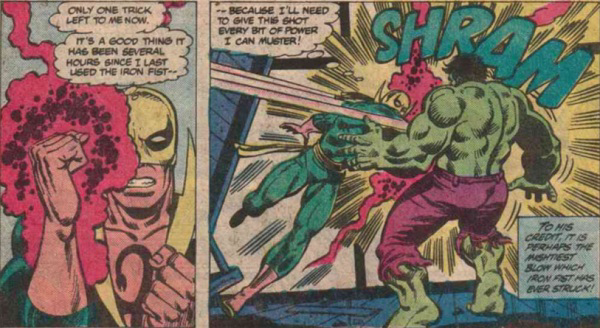 Apparently, Fist turning his fist "like unto a thing of iron" has no effect on Hulk.
Spider-Man is barely in this annual, but it's a fun story. It's rare that MTU works without Spidey, so nice job, Roger Stern.