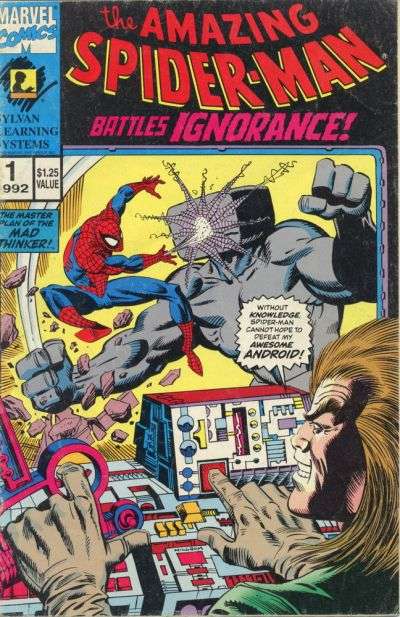 A give-away comic, not canon. It promoted the Sylvan Center, which taught computers to kids.
Why am I covering it? Because I happened to read a copy, so why not?
Also, it was written by George Caragonne. He wrote a lot of kids comics for Marvel, but also wrote porn comics for Penthouse Magazine.
When you look him up on Fandom it says only this for his bio: "After abusing drugs and possibly embezzling from Penthouse Comix, George Caragonne committed suicide by jumping 45 stories from the Marriott Marquis Hotel in New York."
Wow.