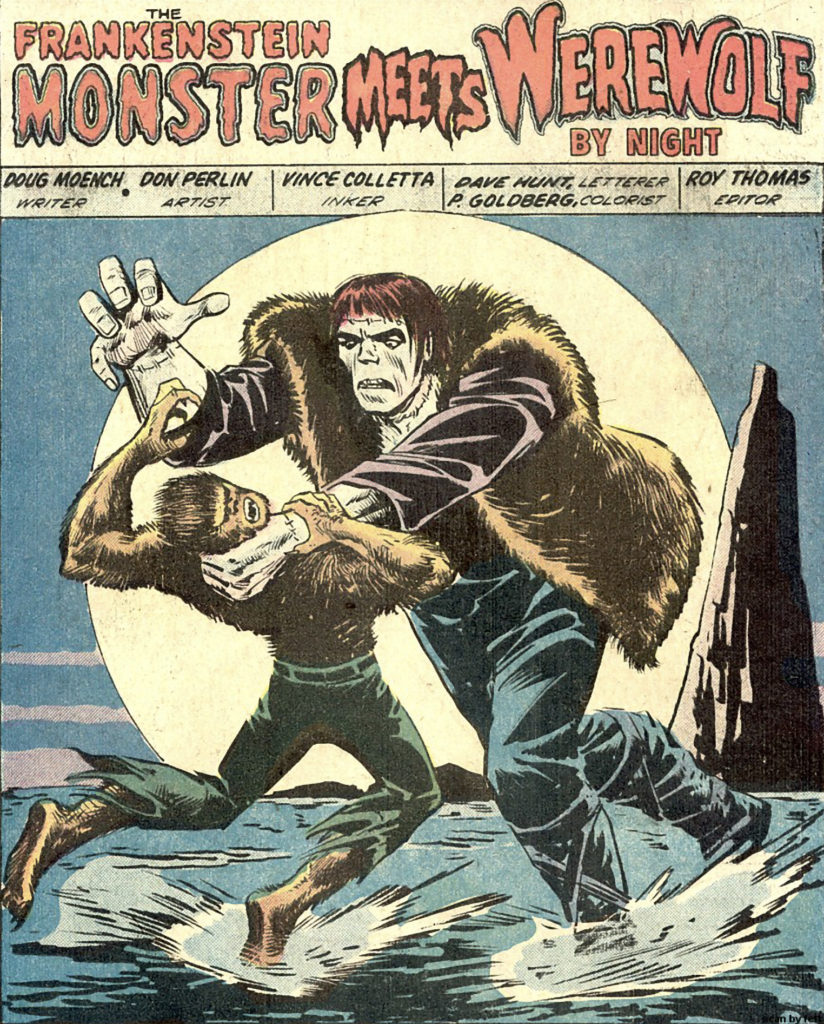 Frankenstein vs. Werewolf.  Do the details even matter?  They involve a satanic cult so…No.  There's cults in so many of these monster comics.  It's a bit tired.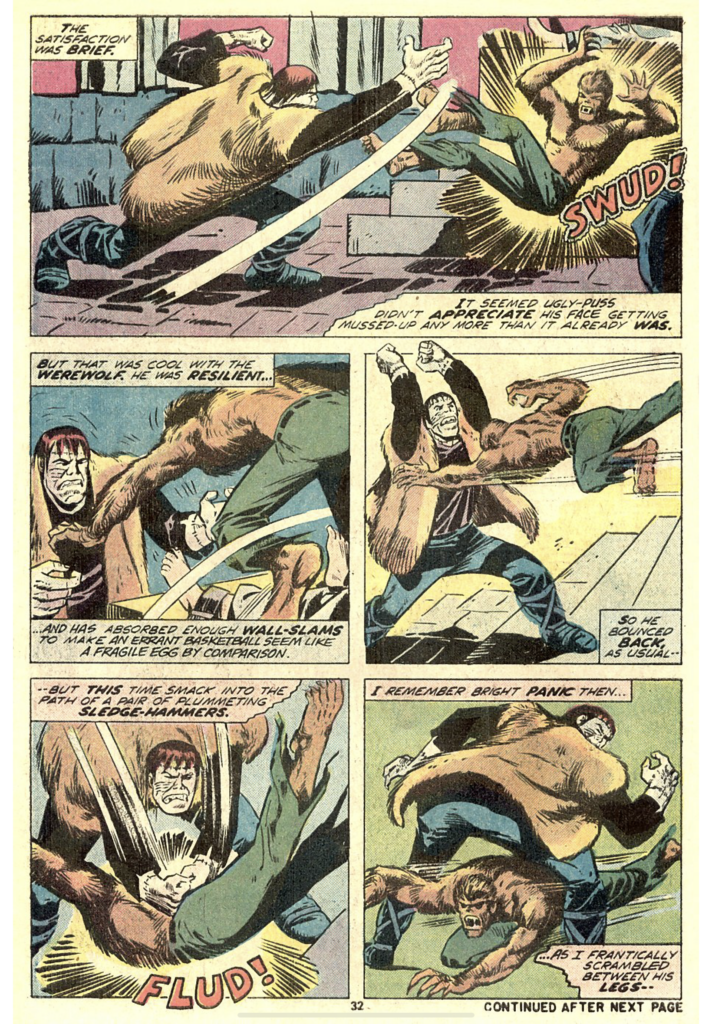 The fight is cool though.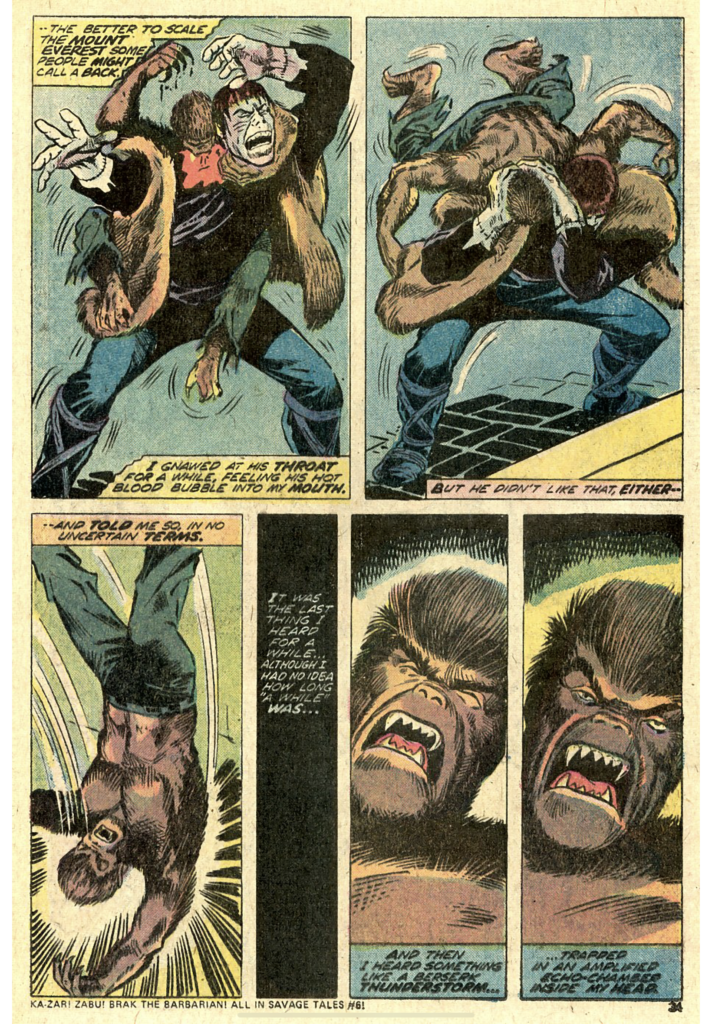 It goes for just three pages and Frankenstein wins.  And then of course they end up teaming up against the satanists.
Interestingly, the letters page is just for Tigra.