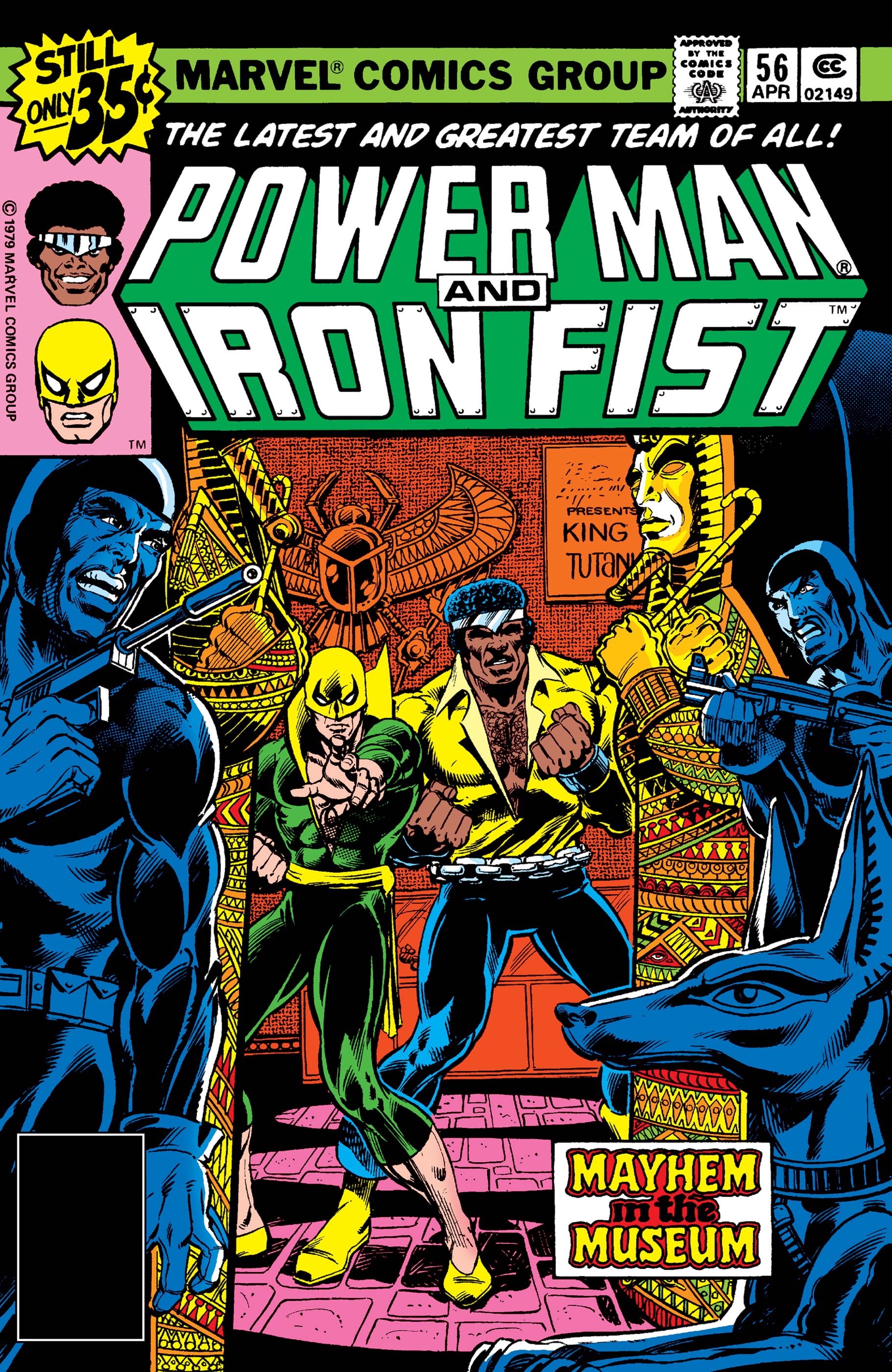 These were the first issues of the Mary Jo Duffy/Trevor Von Eeden run on this title, and in just one story they set this book so far ahead.
First, the use of martial arts and having Danny train Luke on how to use his strength in a smart way immediately establishes a nuance to their relationship: Luke thinks of himself in a way that is in some way inferior to Danny. This makes sense in the bigger scheme—vis a vis the race consciousness that's been in the book before—but it also establishes a sort of rivalry here that would evolve into something very similar to sibling rivalry. The men would clearly love and respect each other, but at the same time be competitive.
The other difference Duffy establishes relates to money. Danny had it, gave it up, and yet understands the need for more. Cage doesn't have it, and seems almost scornful (reflexively) of people who do. Again, this is a natural reaction to someone with an inferiority complex. Throughout the book, Cage's confidence in himself would increase and Iron Fist's Zen-like acceptance would come through stronger so that it would be clear he didn't think of himself as superior even if Luke felt inferior.
On the other hand, we can put these complexities aside and just love some good old late 1970s Marvel—when it was at its best.
The first thing she does is end the soda machine gag, but she does it in such a great way–Luke Cage finally gets the machine to deliver the soda, but he's already walked away in frustration!
In these two issues, the story is that the duo are hired by Ahmet Abdol (aka Living Monolith) to track down some Egyptian relics stolen from a museum.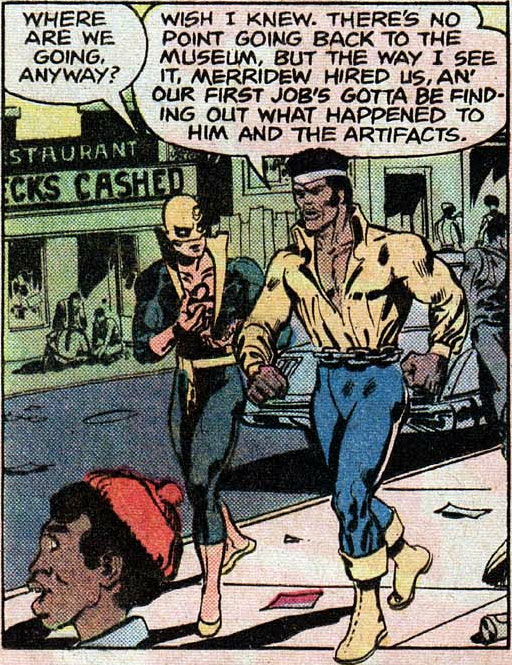 Danny calls in a favor so that he can interrogate a suspect/witness…
Awesome.
Following the clues, PM&IF learn that the mystical items weren't just stolen: They were used to transform Adbol back into Living Monolith.
They team up with Colleen and Misty, and a few of the X-Men…
…to track him down and save the day.
It is a testament to this creative team that they can make a really good Living Monolith story!