Issue #7 brings back the pirate ghosts from back in the Steve Gerber days.  They hijack an airplane and cause it to crash in, guess where, Man-Thing's swamp!  Turns out, Barbie Bannister—the girl who got gang-raped in issue #5 is now working with Sheriff Daltry, and they find one of the ghost pirates' swords in the swamp and recognize it as an item of mytical value.  The pirates come to take it back and capture them, which means Man-Thing must now go on a rescue mission.  He does, and they're saved.
Note: Issue #9 is a fill in and doesn't fit into this story. It's a done-in-one standard M-T story, not worth writing about here.
Then #11 is narrated by Chris Claremont himself, who actually dies and comes back to life before the issue ends.
That's Jim Shooter cancelling the book, and Danny Fingeroth and Louise Jones in the booth with them.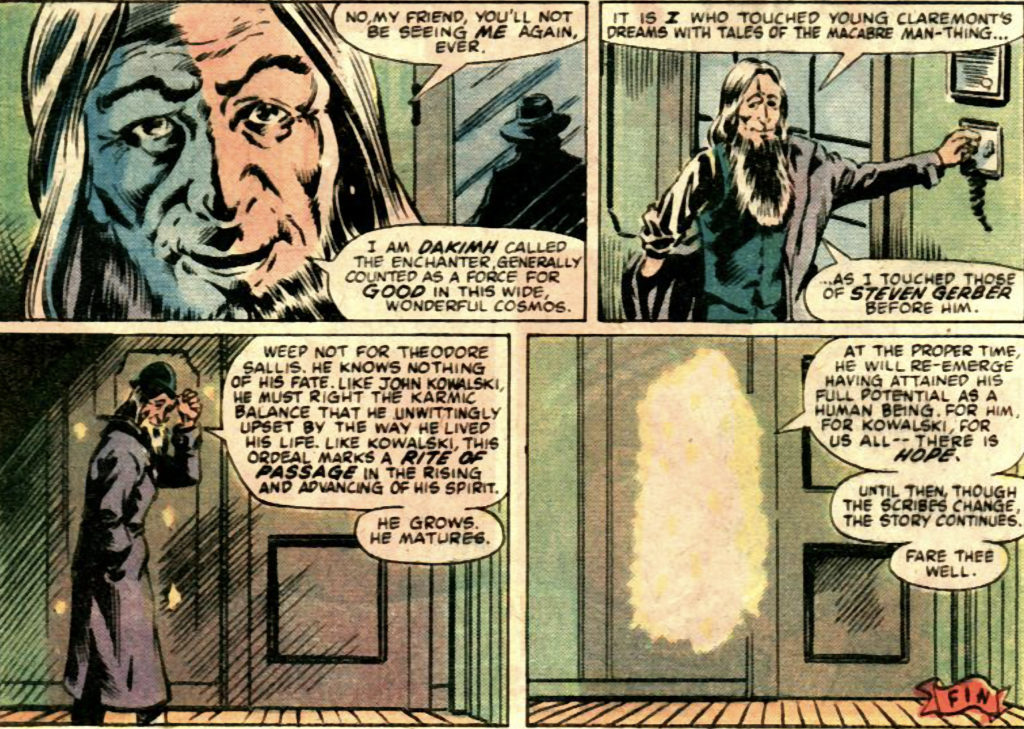 Val Mayerik returns to do the art on the last issue. And in a nice nod to Steve Gerber, Claremont gives us Dakihm in the final panels.