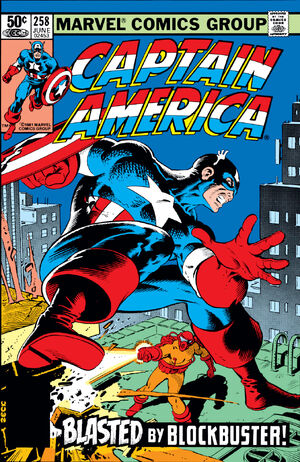 Cap takes on a dude called Blockbuster.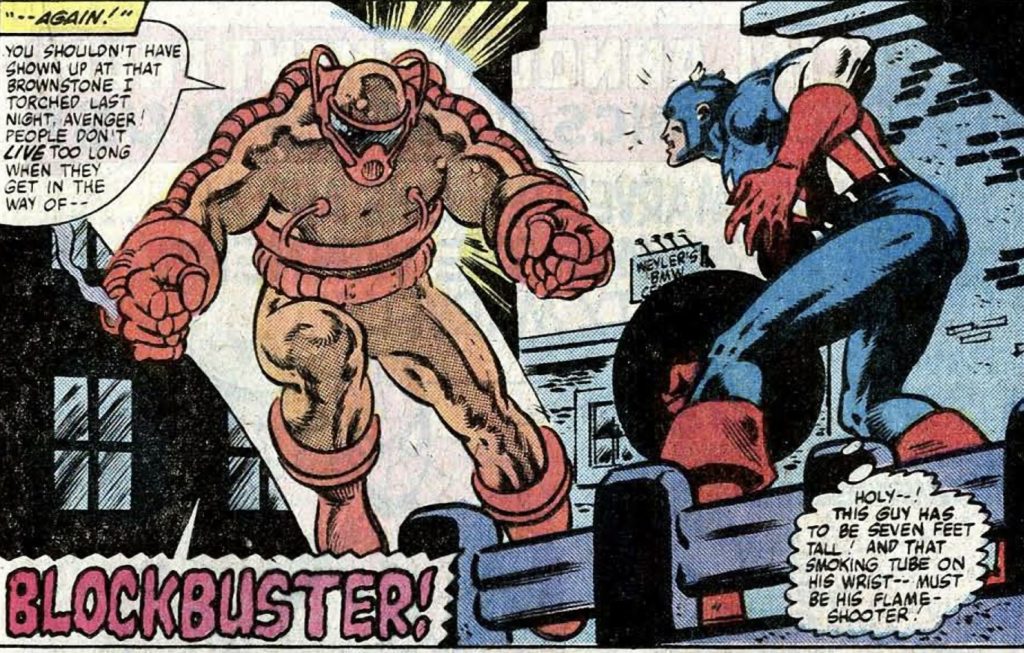 The book doesn't really split halfway through, but the writing does.  Chris Claremont is listed as the plotter and writer of pages 1-12, while David Michelinie picks up the back half of the book.
It's not a badly written issue, but the real star here is the debut of artist Mike Zeck. He is perfect for a larger than life character like Cap.
We're still waiting for JM DeMatteis to come aboard.  Soon. And that will launch one of my all-time favorite Captain America runs.